Dear Subscribers,
We are thrilled to announce the launch of our membership program as a token of appreciation for your continued support and trust. This program is designed to offer you more benefits and rewards, enhancing your shopping experience with us.
Our membership program is simple and exciting. By registering an account, subscribing to our newsletter, placing orders, and engaging with various activities on our website, you will earn points.
These accumulated points will gradually elevate your membership status to higher levels, including Bronze, Silver, Gold, and Gold+. As your membership level increases, you will unlock more exciting perks, discounts, and rewards, making your shopping more enjoyable and economical.
Let's explore the advantages of each membership level: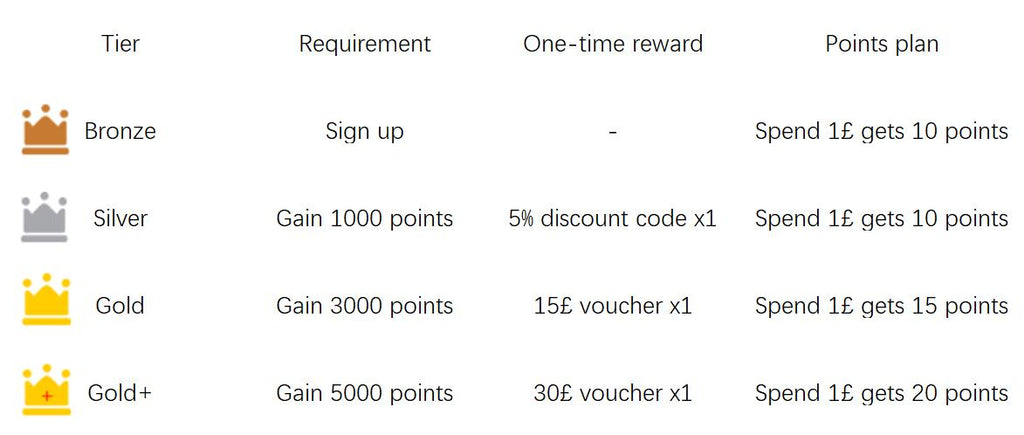 We have also introduced a points redemption system where you can convert your accumulated points into discount codes, tailored to your preferences and needs:
10% Discount code for 1000 points.
15% Discount code for 1500 points.
20% Discount code for 2000 points.
Guidance on how to participate in this program:
Firstly, you can click the "Reward" button at the bottom left of your page: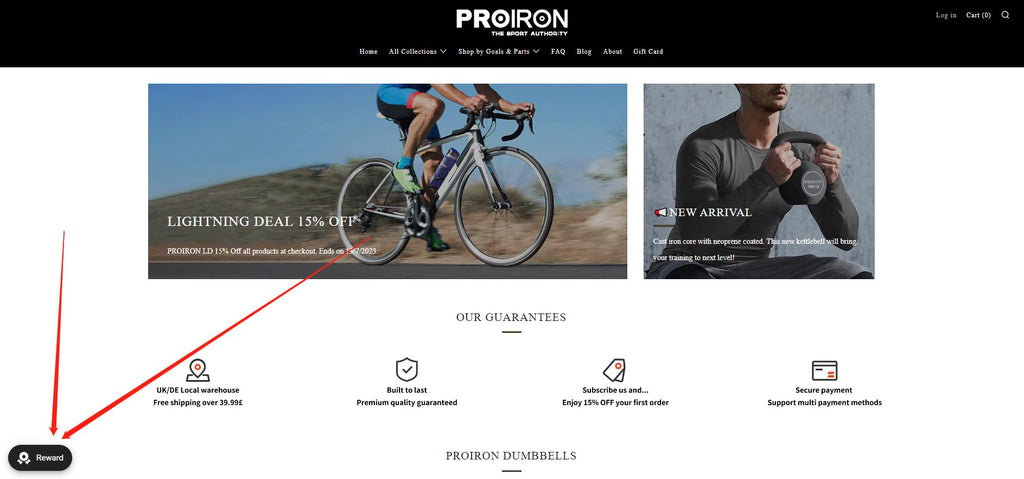 Then follow the instructions on the pop up window to join the program/ log in.
Once you have created an account and logged in successfully, you can see the information in the pop window has changed: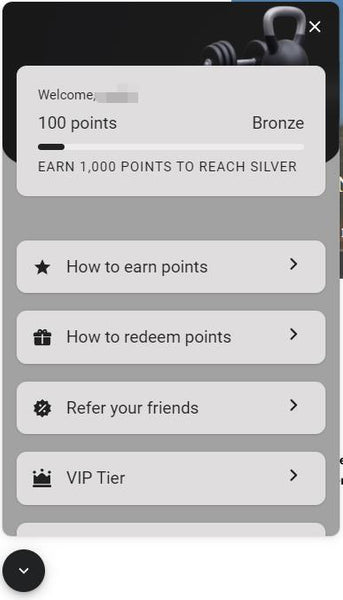 Here, you can view your points, your vip tier and how much more points you need to earn before next tier. Also some guidance about how to earn/ redeem points.
You can get 200 points at once by signning up(100) and signning up newsletter(100). 
Adding your birthday and you will get 300 points as a gift when your birthday comes.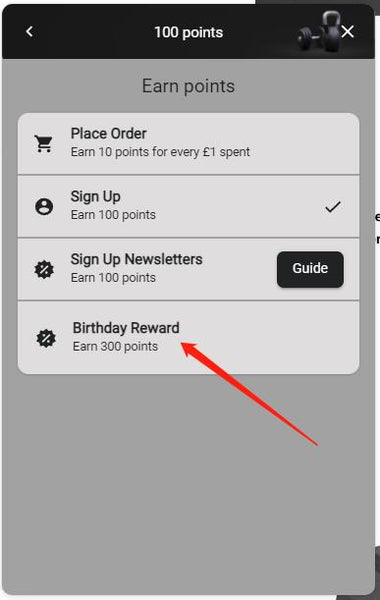 We sincerely invite you to actively participate in our membership program.
If you have any questions or need assistance regarding the membership program, our customer service team is always available to support and provide answers.
Once again, we thank you for your support. We look forward to sharing the joy and convenience of this new membership program with you.
Happy shopping!