Regular price
£19.99
Sale price
£28.99
ADVANTAGES OF THIS PRODUCT:
Professional quality - Boxing glove is made up of high quality and beautiful matte finish PU Leather. Boxing glove has Elastic GRIP BAR in the upper palm for perfect fist formation. Ideal for Boxing, MMA, Muay Thai Training.

Ultimate protection - Provides shock absorption with One-Piece high density thick foam, It absorbs the nasty impacts throughout hand joints area and spreads it evenly across the surface of the glove.

Long closure strap - Extra-long 28cm Quick Hook-and-Loop (wide 8cm) offers superior wrist-support and a comfortable fit. With firm support there is never a concern or risk for imbalanced wrist alignment.

Ventilation holes - Boxing gloves provides natural airing and decreases sweat while you train. Perforated holes in the palm keeps your palms dry and comfortable. Besides, we send you Deodoriser free as gift, to get rid of annoying Odour.

High degree wrist protection - Wrist Padding (Thickness 1.8cm, width 10cm) offers maximum secure and protected fit around the wrists.
Still hesitate? Read the Blog below:
PROIRON Blog - In Autumn, Try This Exercise to Gain More Hormones! [Guidance]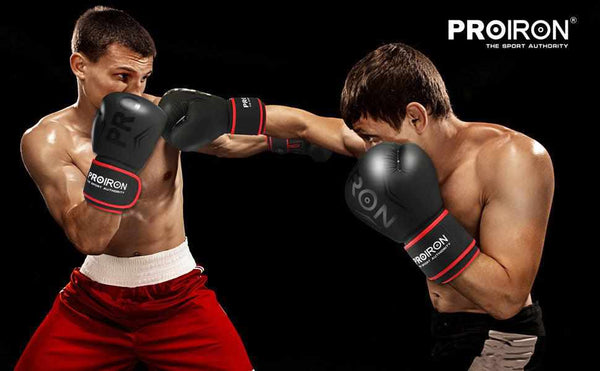 High quality PU leather

One-piece polyurethane lining

Ultimate Protection for fist and wrist

Deodoriser Included

Elegant design
Long and large closure.

Wear boxing gloves tighter.

Provide better wrist protection.

One-piece molded thick foam padding.

Cracking prevention.

Improves shock absorption

 

performance and give more protection to your hand.