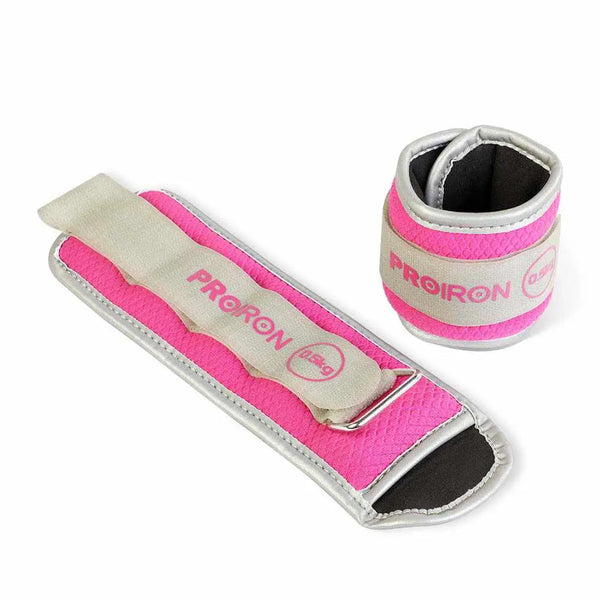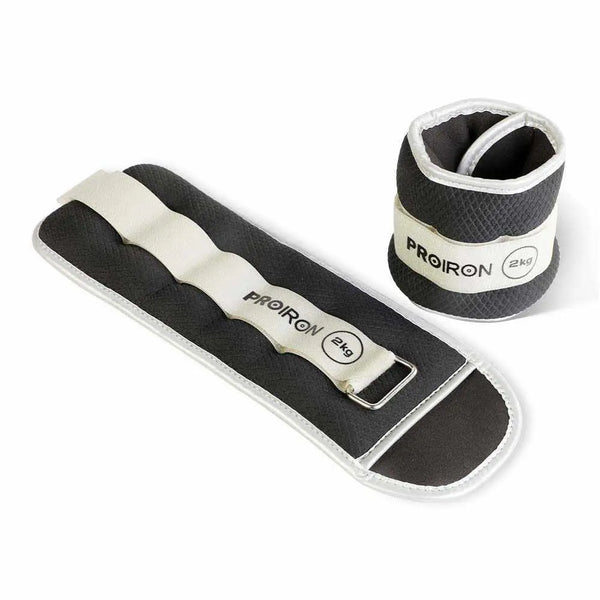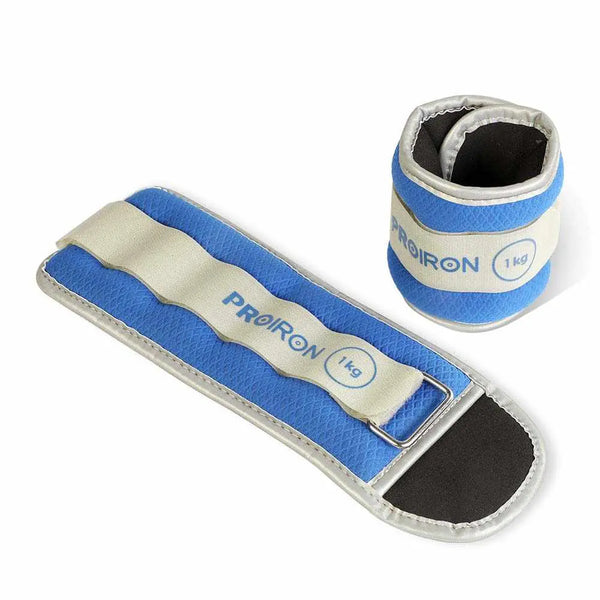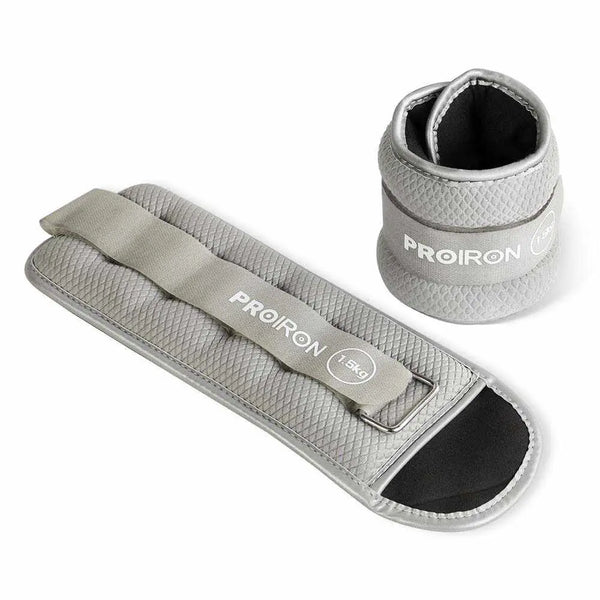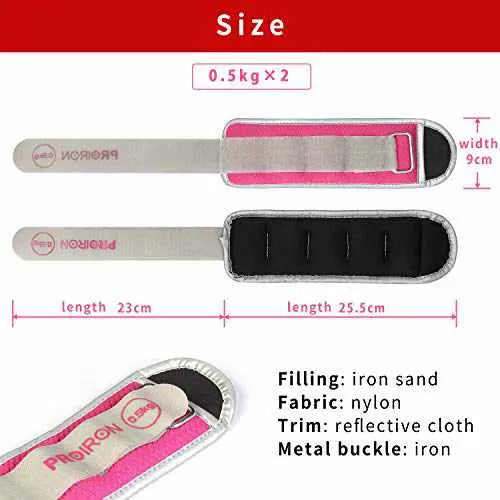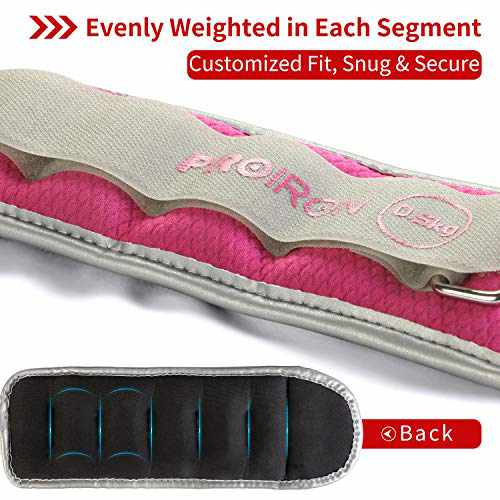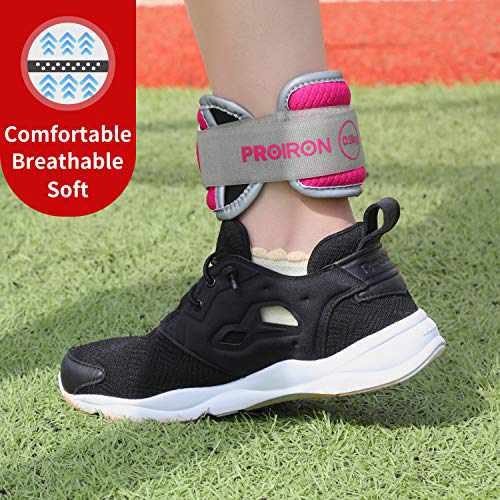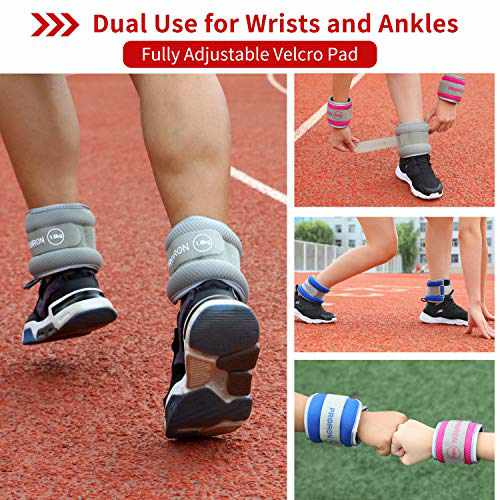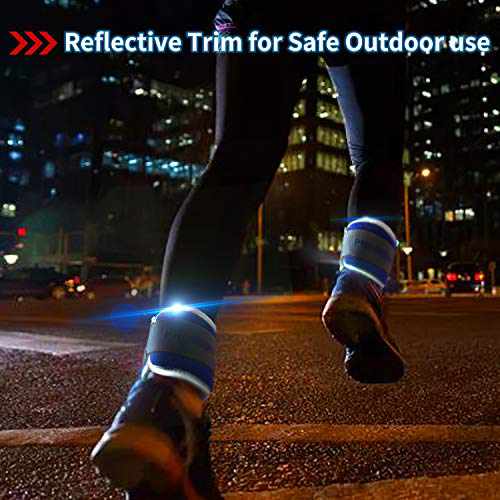 PROIRON Ankle Weights Wrist Leg Weights for Women Men 0.5kg-2kg

ADVANTAGES OF THIS PRODUCT: Make routine training more efficient!
Segmented Design for Supreme Comfort - PROIRON ankle weights use premium iron sand and spread evenly in each segment with reinforced stiching. Customised fit, snug and secure but not too bulky for your ankles or wrists.
Breathable & Soft

 - 

wrist weights stay firmly attached to the ankle and provide a superb and non-slip grip, which stop rubbing and chafing against your skin. The PROIRON ankle weights are a perfect aid for fitness, aerobics, classes or day to day activities such as cleaning and walking.
Weight Set Available

 - 

Pink 2 × 0.5kg. Dimension: 29.5cm × 10cm. The adjustable fastening strap lets you adjust the strap to the size of your wrist/ankle. Hook and loop closure provides a secure and firm fit.
Reflective Trim, Safe & Fashionable

 - 

PROIRON leg weights has a special reflective trim material which flashes in darkness. It protects you in outdoor exercise while stay pretty stylish.
Burn Babe Burn

 - 

Using these ankle wrist weights will cost more energy for each move, increasing your calorie burn and improving your heart health. Improve your health and shed pounds by adding these weights to your running, walking, cycling, classes and physio.
SPECIFICATIONS:
The principle behind wrist and ankle weights is simple - adding extra weight to your body makes your muscles work more and helps you to burn off extra calories without even realising it!
You don't need to do anything differently to what you normally do - that's the beauty of them!
Weight option:
| | | |
| --- | --- | --- |
|  Option | Color | Width |
| 0.5kg x 2 | Pink | 9cm |
| 1kg x 2 | Blue | 10cm |
| 1.5kg x 2 | Grey | 11cm |
| 2kg x 2 | Black | 12cm |