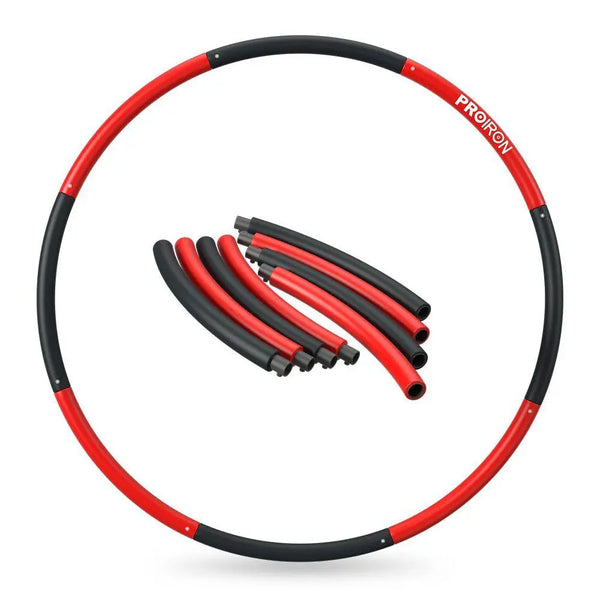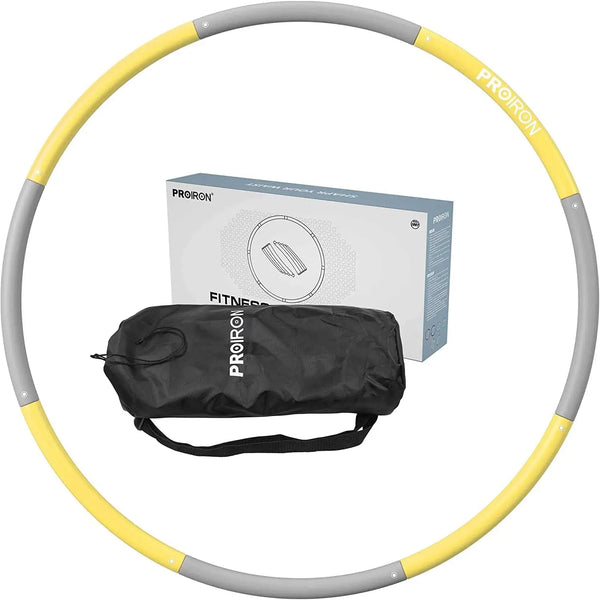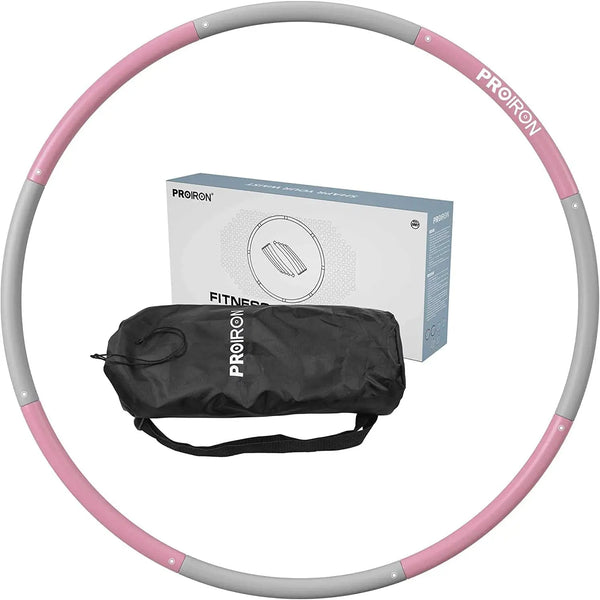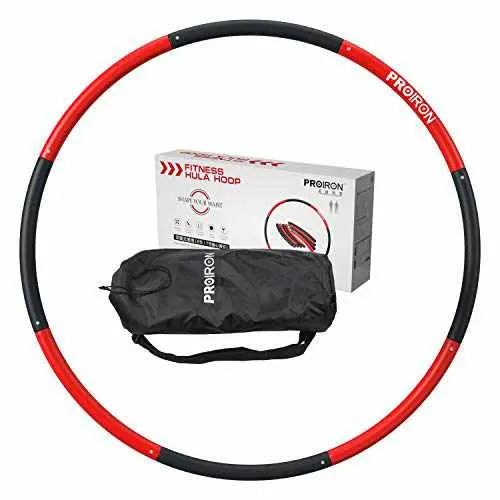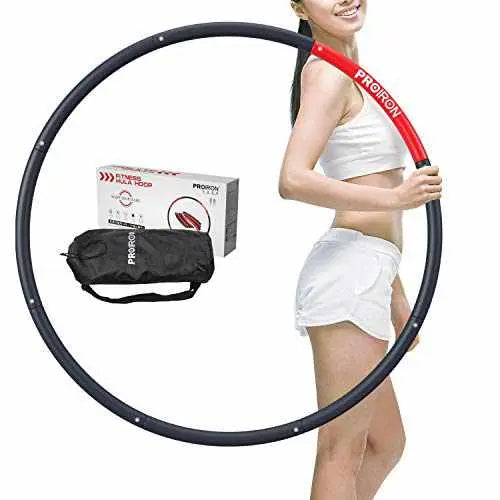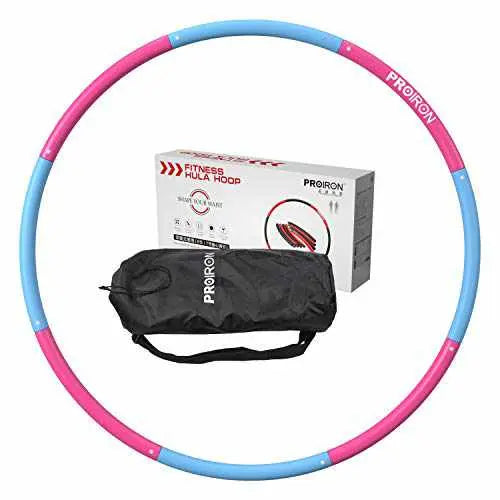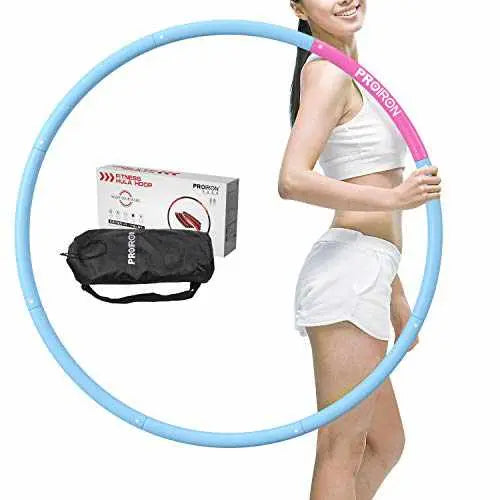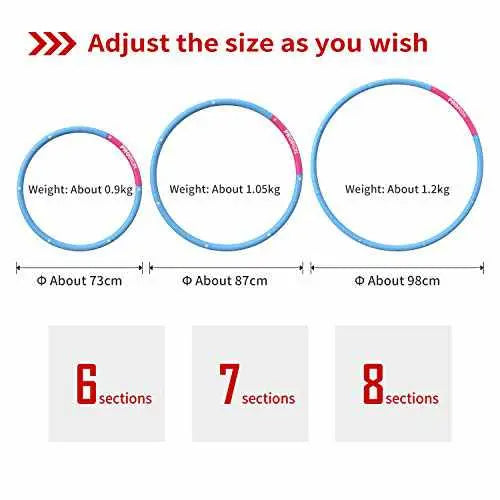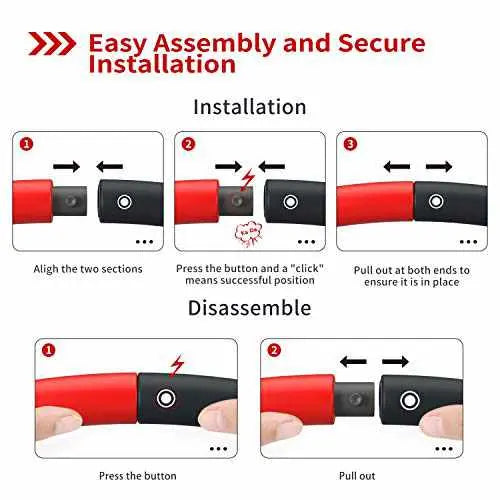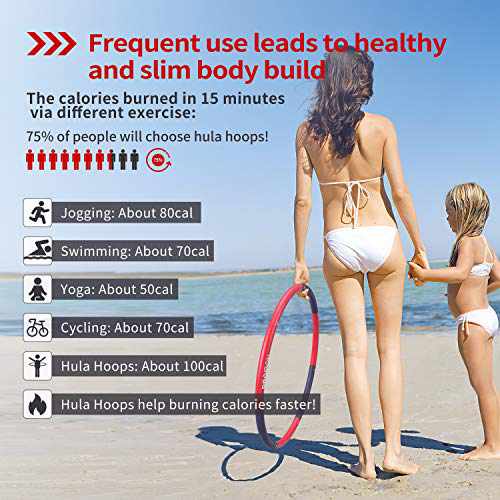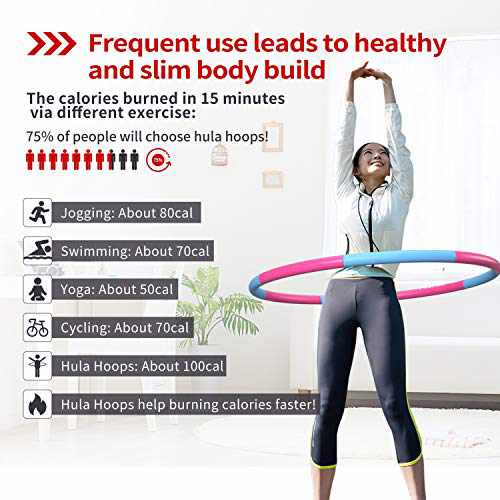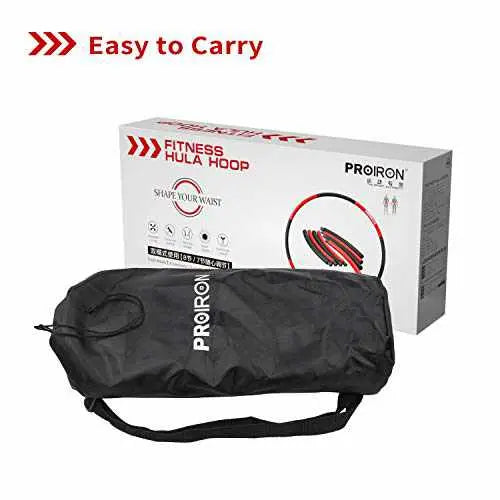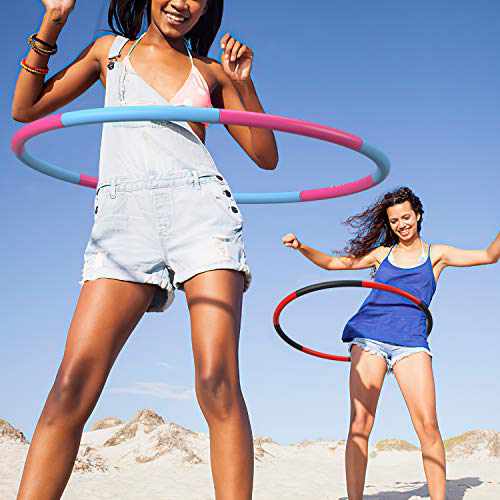 PROIRON Hula Hoop 0.95kg/1.2kg/1.8kg

ADVANTAGES OF THIS PRODUCT:
Evenly Weighted & Mute Design - The weighted design makes the hula hoop easy to spin and adds comfort during use. You don't need to add sand yourself, just enjoy fun and calory burning with the mute exercise hoop.
Easy to Use & Carry

 - 

Detachable design includes 8 sections and you can adjust the size from 6 to 8 sections as you wish. Easily to storage by our carry bag and convenient to take to playground, garden, lawn, beach, gym, travel or others.
Soft Padded Foam

 - 

Covered with soft NBR foam, comfortable for user, and easy to clean. The original weighted hula hoop protects your body while lost weight and toned up your waist, abs and hips.
Fun, Easy and Perfect for Exercise & Weight Loss

 - 

Basic hula hooping can burn up to 210 calories per 30 minute workout! Better for cardio and dance exercise and it's great fun to use. Great outdoors or you can even use it whilst watching TV. Tones the stomach well and so easy to assemble.
Fits for

 - 

Fitness exercise hula hoop Weighs about 1.8kg and measures about 98cm wide in 8 sections. Recommended for intermediate weighted hula Hoop users.
SPECIFICATIONS:
Package Includes:
1 X 8 Pieces of Hoola Hoop section
1 X Carry bag