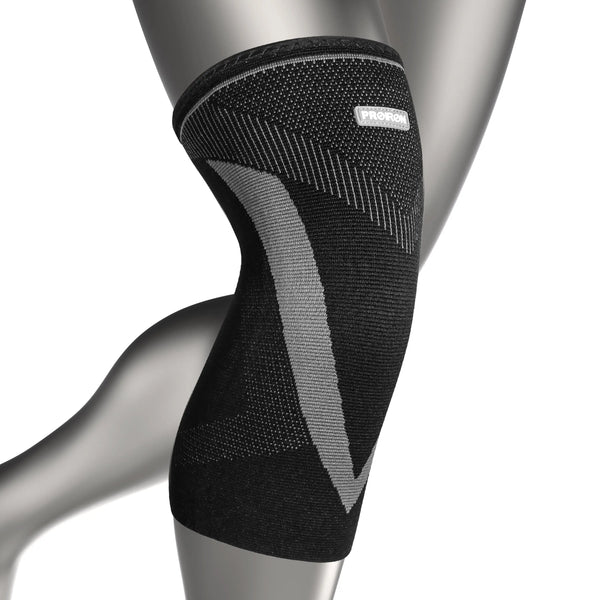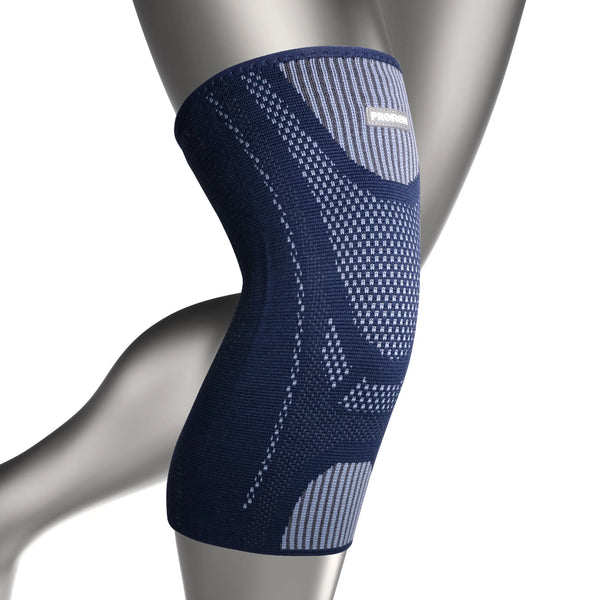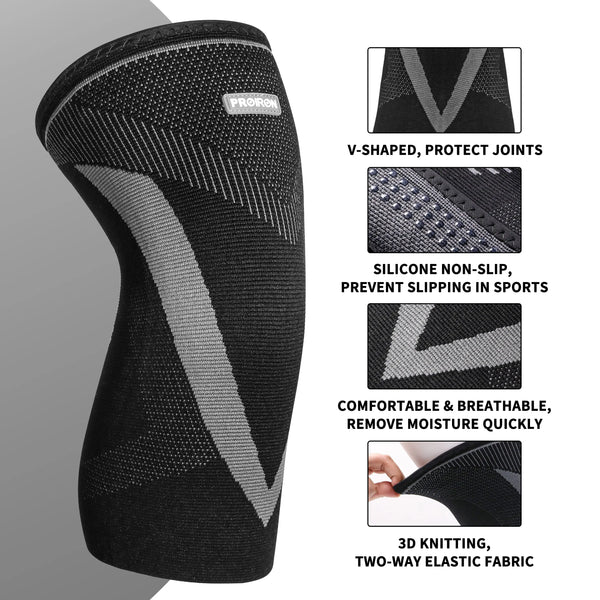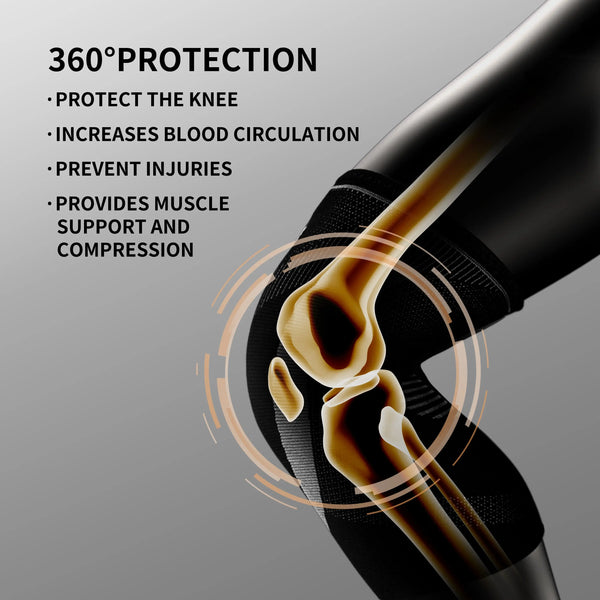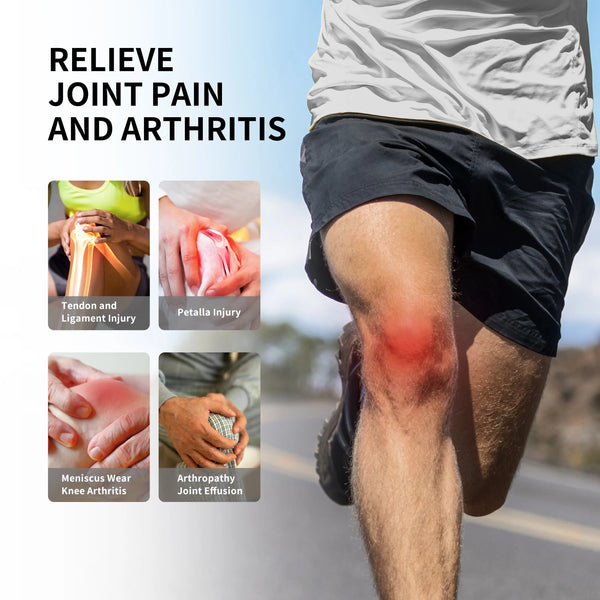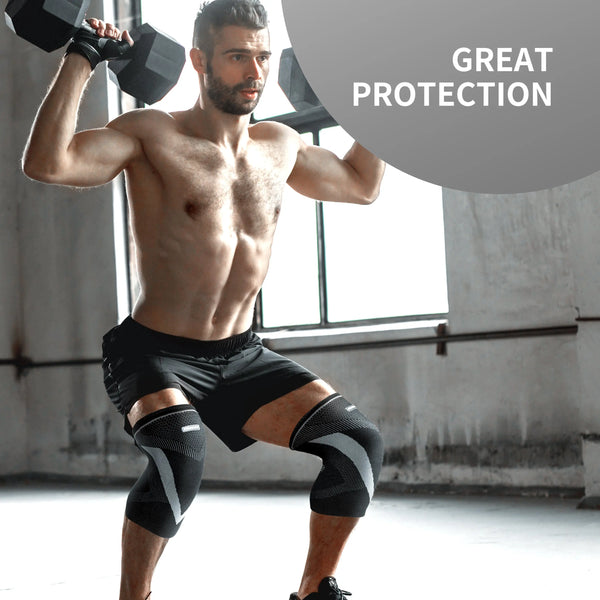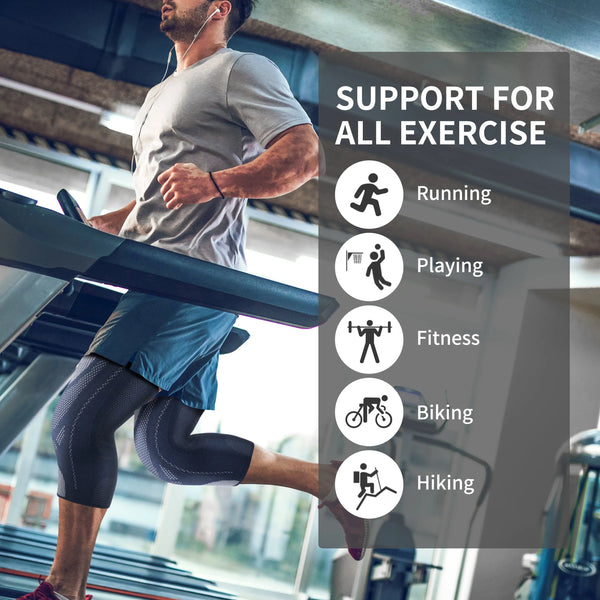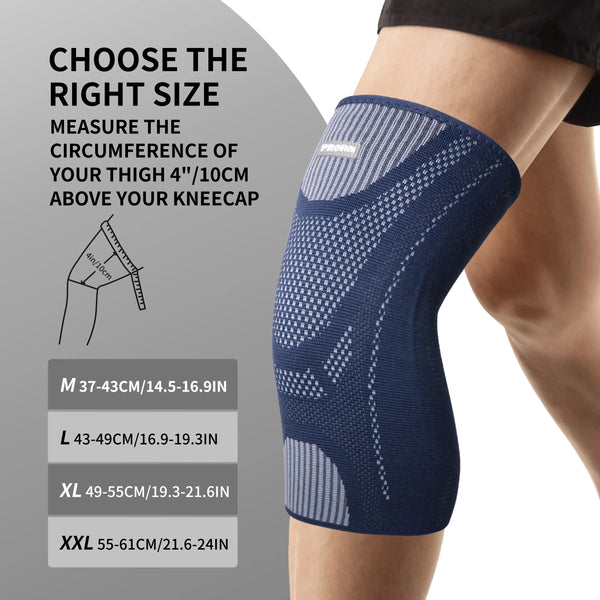 PROIRON Knee Support 3D Knitted Fabric - Set of 2

ADVANTAGE OF THIS PRODUCT: YOUR KNEES SUPPORT YOU FOR SO LONG, WHY NOT FIND A SUPPORT FOR THEM?
Professional non-slip knee support - Knee support offers stable pressure across your knee joint to provide optimal muscle support between workouts and during casual everyday activities. This knee support with ergonomic 360 angle compression sleeve design and Non-Slip silicone is easy for you to wear on.

Comfortable high-quality materials - 3D knitted fabric perfectly blends with breathable nylon, it's high-elastic, breathable, and machine washable. Lightweight material and suitable thickness enable you easy to wear and unobtrusive, quick at absorbing sweat and keeps your leg dry and odor-free, gives you hours of continuous use.

Relieve knee pain - These knee sleeves could help alleviate pain from those suffering from arthritis, bone bruises, osteoporosis, tendonitis, swelling, and general knee soreness from everyday activity. Compression knee sleeves could help improve blood circulation while promoting healing and recovery.

Please enjoy your activity - Knee support is the perfect fit for any activity that involves a great amount of stress on the joints like baseball, basketball, Crossfit, soccer golf, gym, hiking, running, tennis, volleyball, and more! You'll be able to enjoy exceptional Knee support while still maintaining your peak performance and a full range of leg motion!