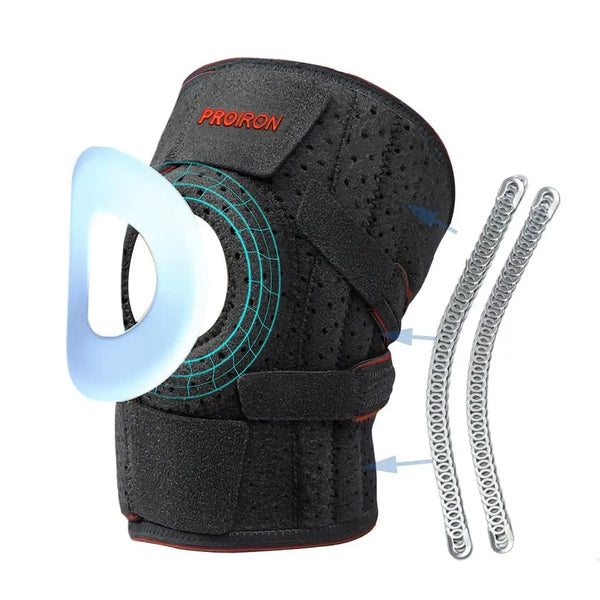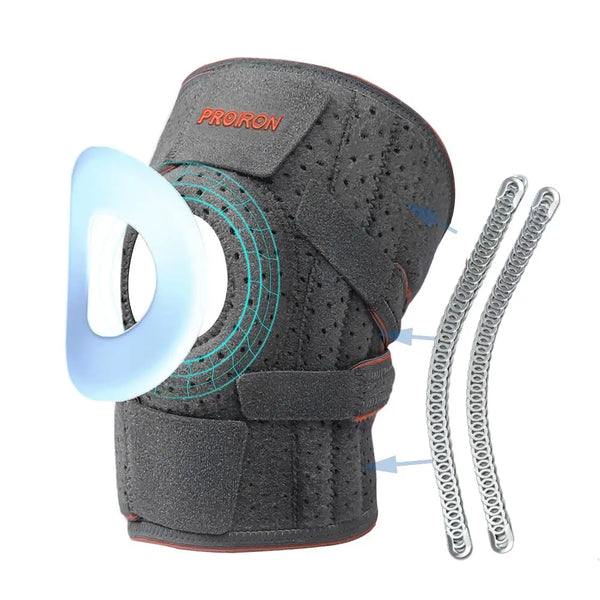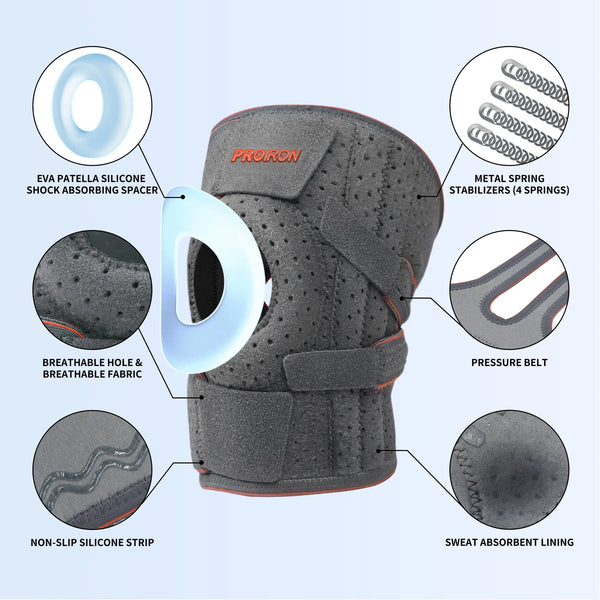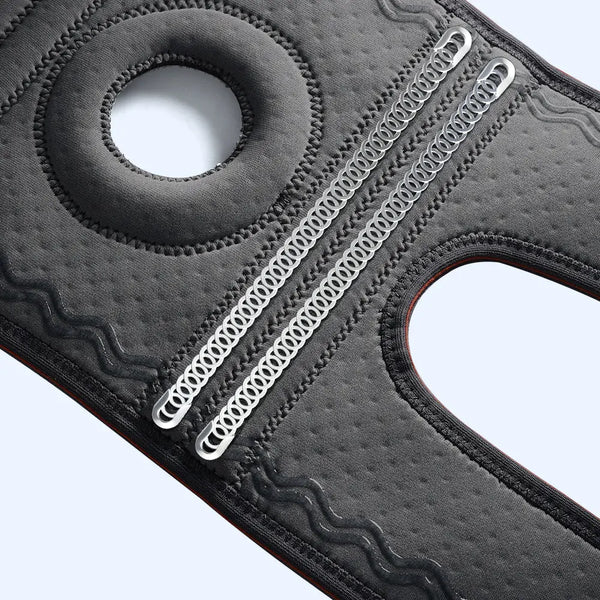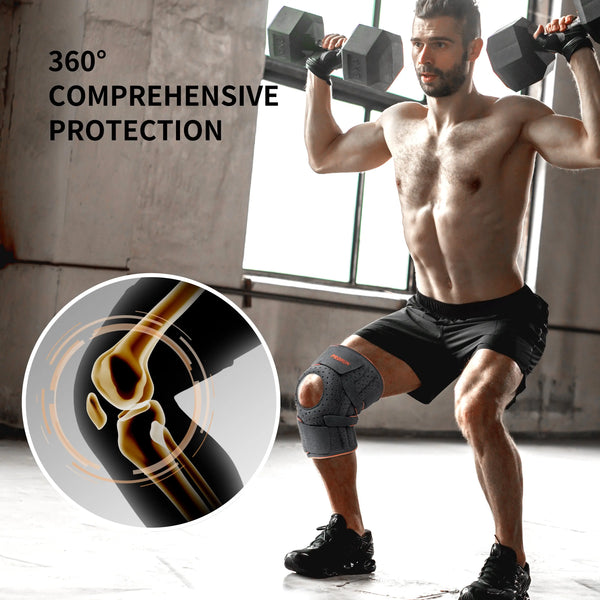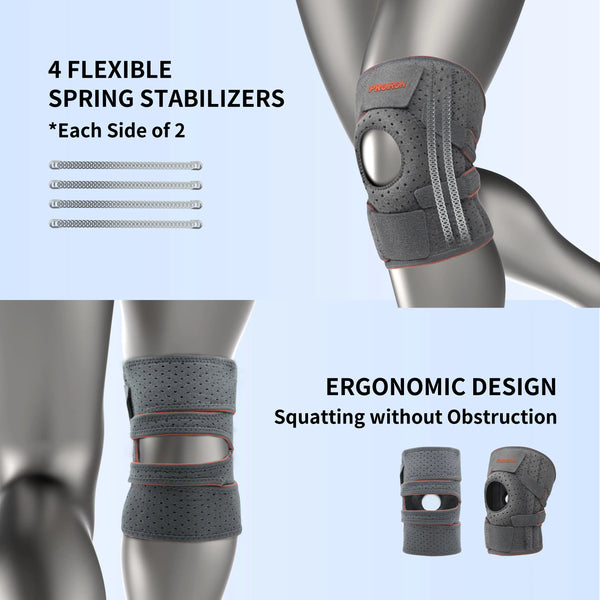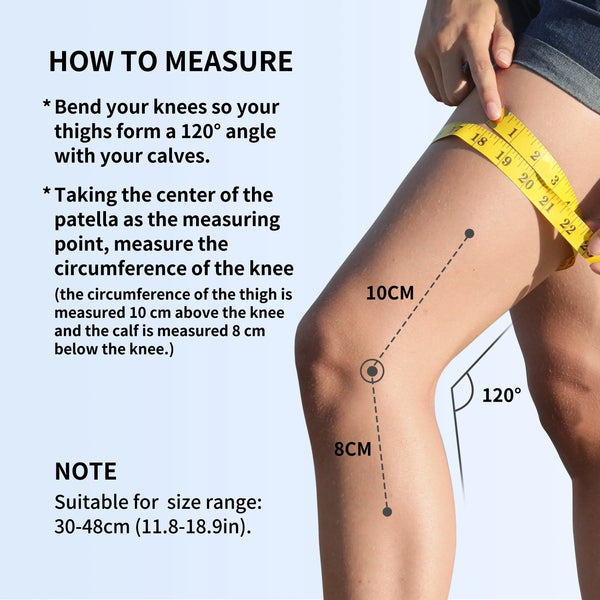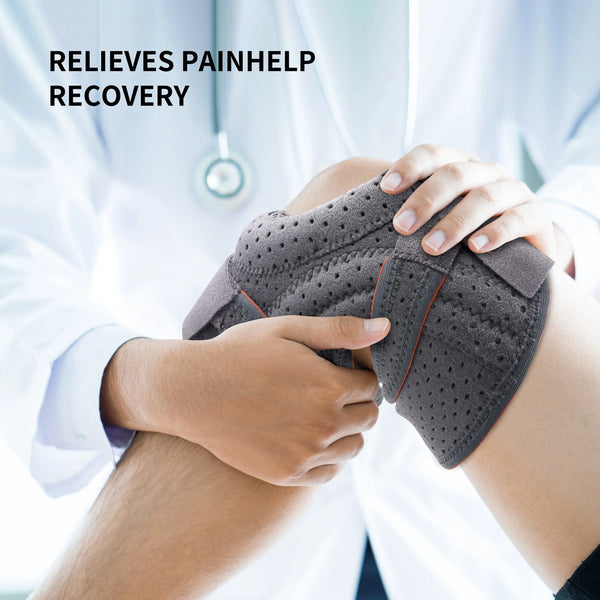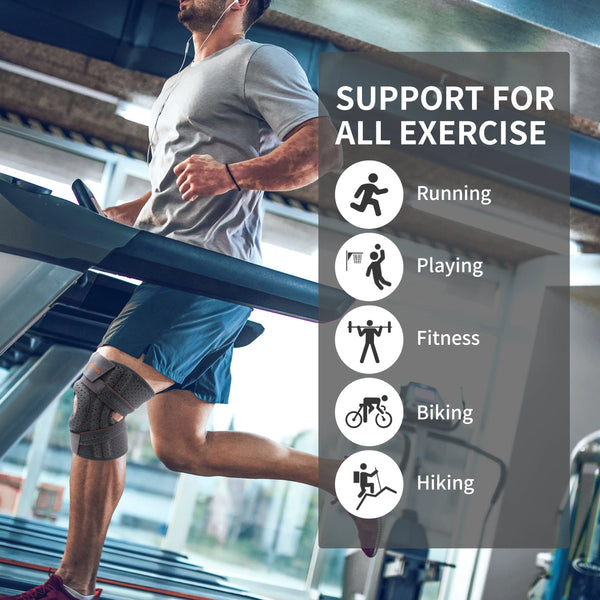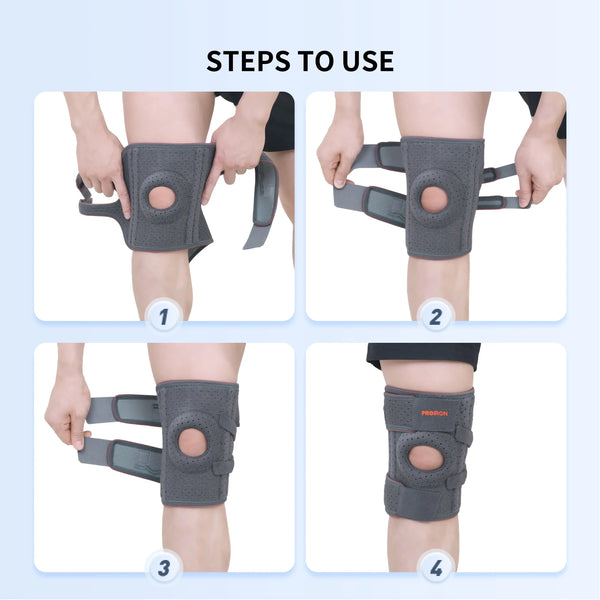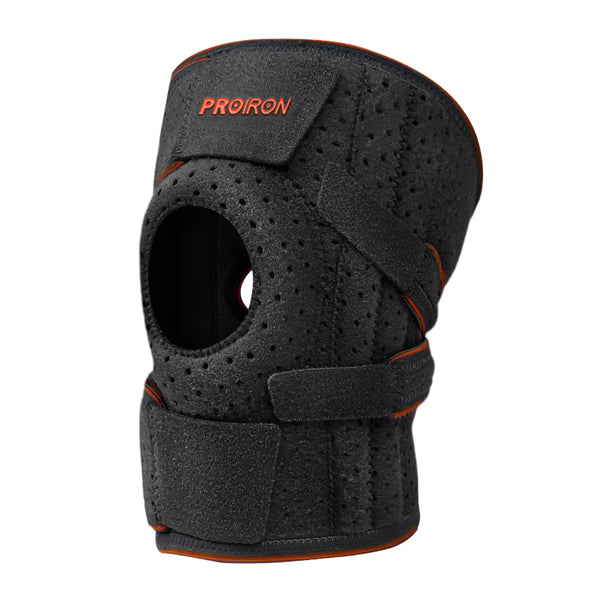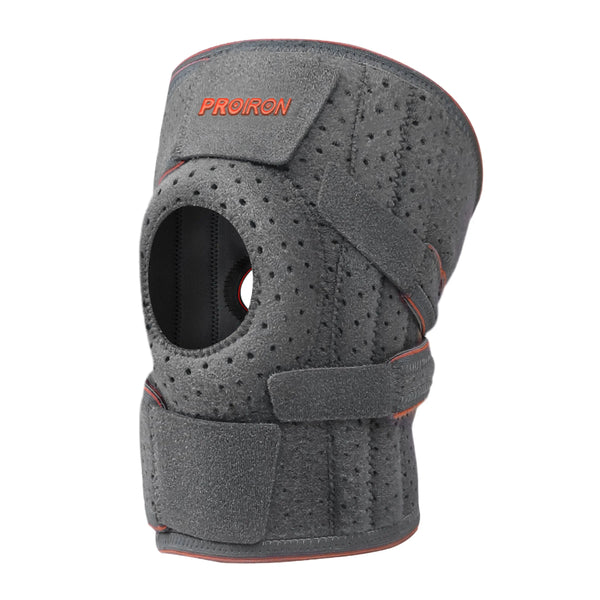 PROIRON Knee Support with Side Stabilizers - Single

Advantage of this product: Better Support, Better Performance.
Open-Patella Design - PROIRON knee support have Soft Patella Gel Pad, offering shock absorption for the Patella. 2 flexible stabilizer springs on each side, strengthen Knee Support.

Compression and Support - PROIRON Knee Support for Women & Men featured with the 3D knitting technology that provides moderate pressures to stabilize and support the knee during exercises with a compressive effect

Anti-slip and double-line silicone - Designed with the anti-slip silicone waves for superior comfort. Made of thicker fabric, PROIRON knee support provides extra reinforcement without sacrificing comfort.

Breathable and Comfortable - Made from flexible and breathable compression fabric maintains joint stability regardless of relaxed or strenuous activity; The moist wicking material absorbs sweat and keeps your legs dry for all day.

Various applications - The elastic material allows sufficient freedom of movement during sportive activities, our knee support is suitable for sports activities that put a lot of stress on the knees like running, jogging, basketball, football, cycling, tennis, hiking, volleyball, weightlifting and others.