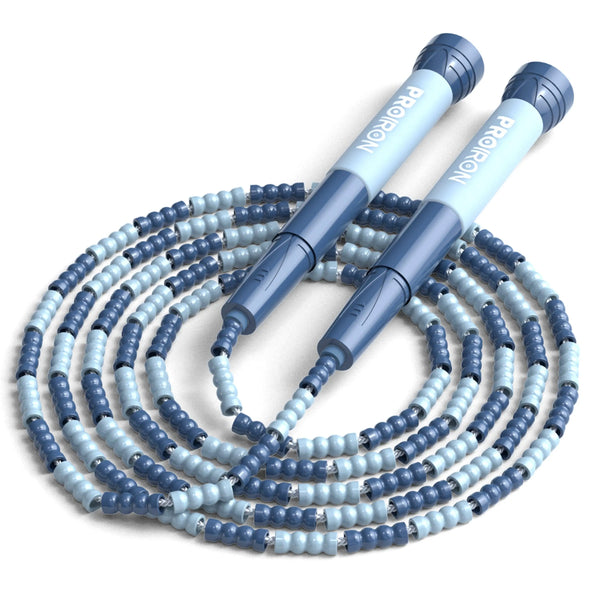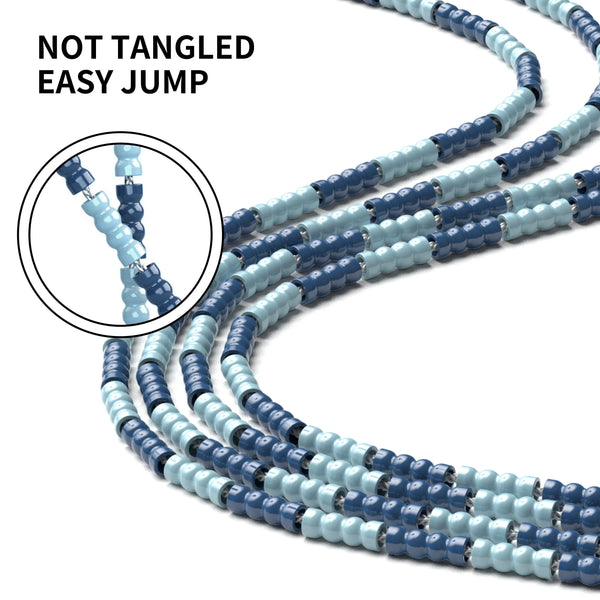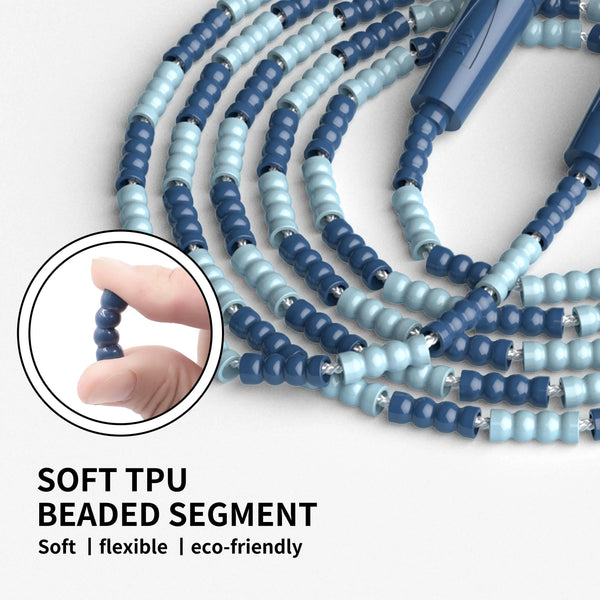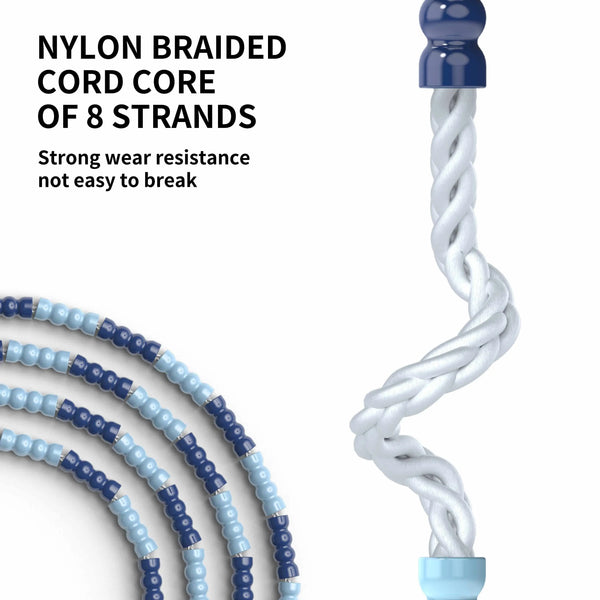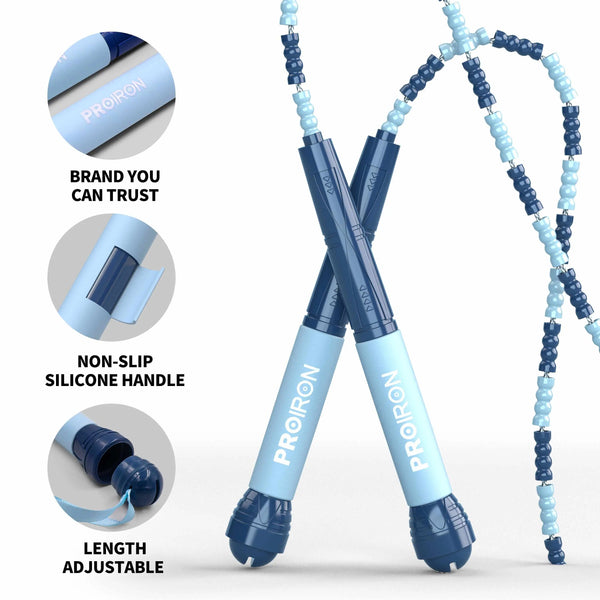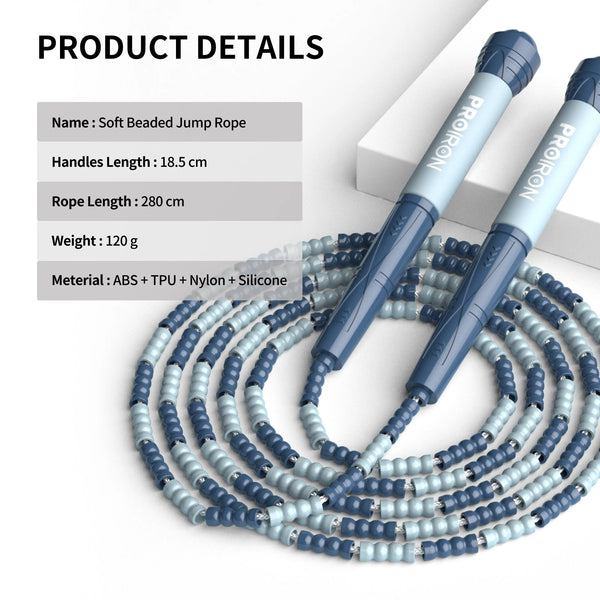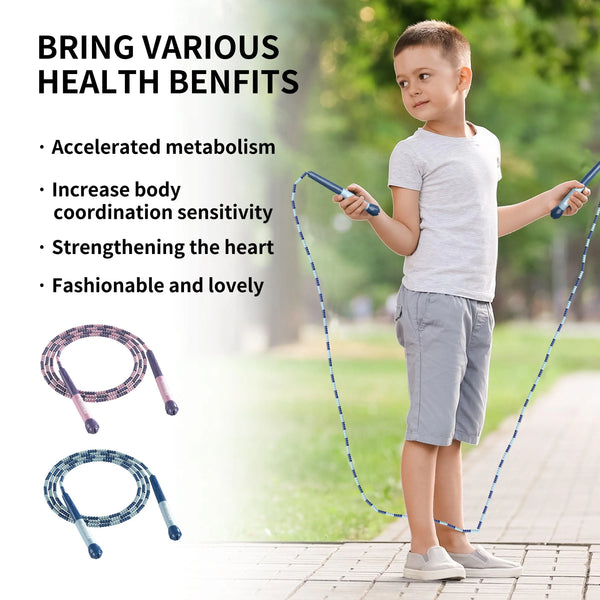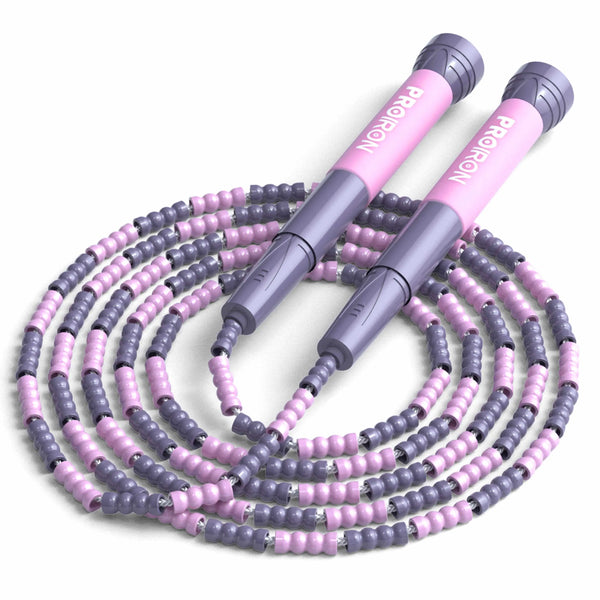 PROIRON Soft Beaded Skipping Rope

ADVANTAGES OF THIS PRODUCT: Say goodbye to winding
Unique design, no winding - the unique design of the main body of rope skipping keeps the rope in a U-shaped structure all the time, without winding and easy jumping.
Soft body, fall resistance and wear resistance - the rope skipping body is made of TPU material, which is safe and environment-friendly, flexible and flexible, not afraid of low temperature, fall resistance and wear resistance.
Silicone handle, comfortable and antiskid - the handle is wrapped with silicone cover, which is comfortable to touch, easy to grasp and not afraid of slipping.
Nylon rope core, strong and anti breaking - it adopts 8-strand nylon woven rope core, which is strong, wear-resistant and not easy to break.
Specially made for children and novices - safe, comfortable, 2.8m adjustable rope length, a good helper for you to get started.
DETAILS:
SPECIFICATIONS: