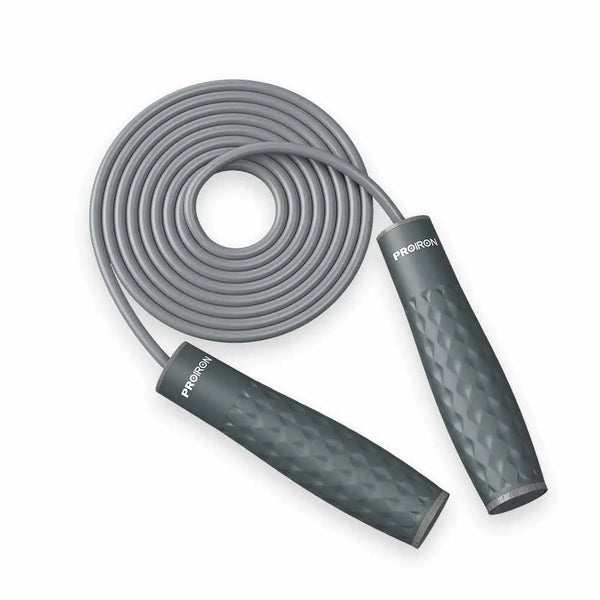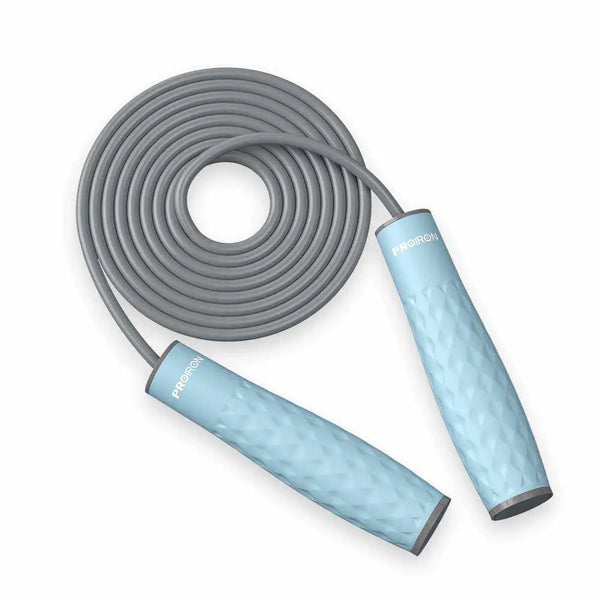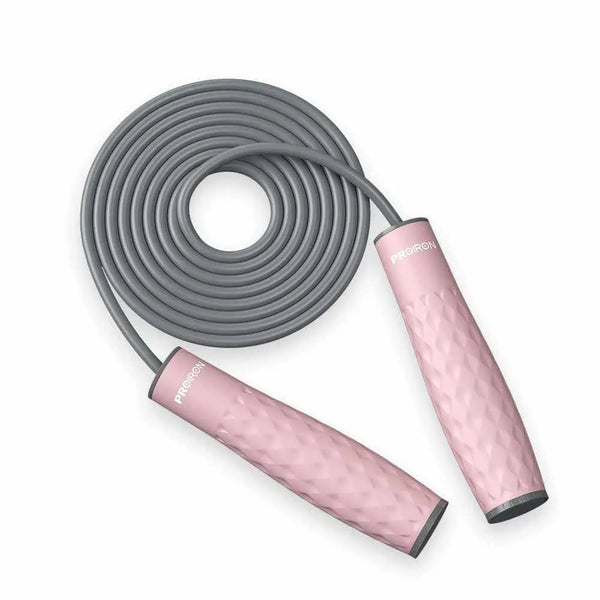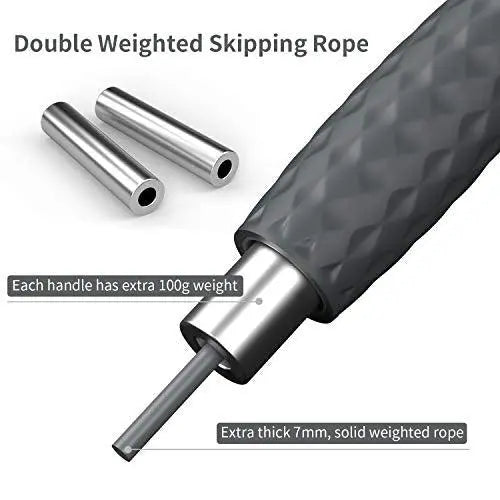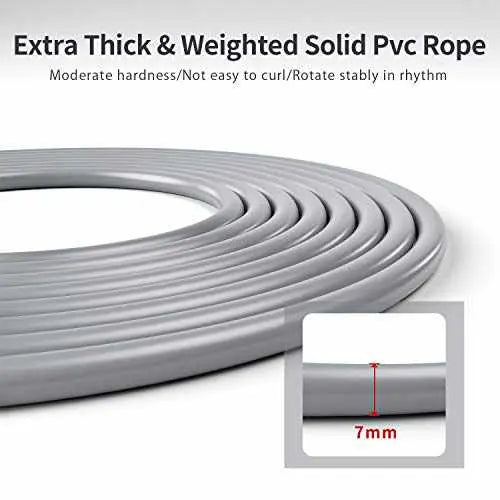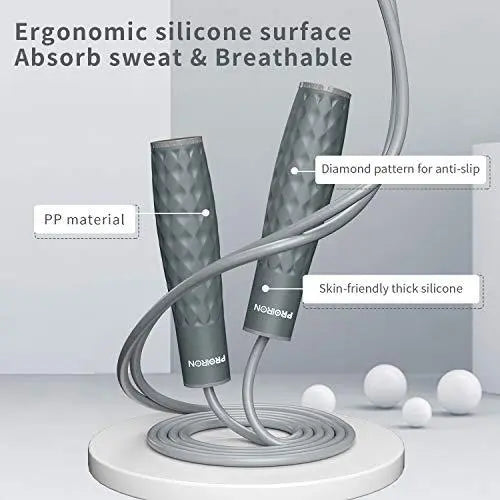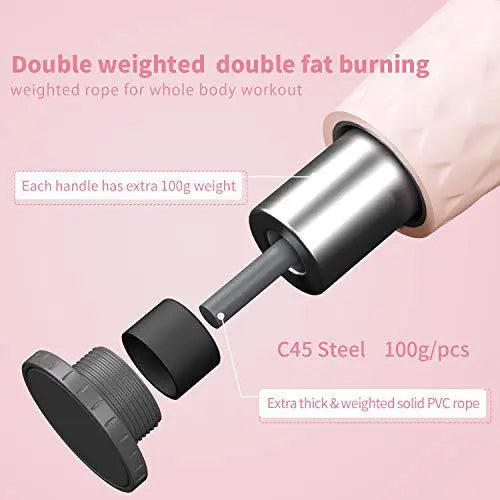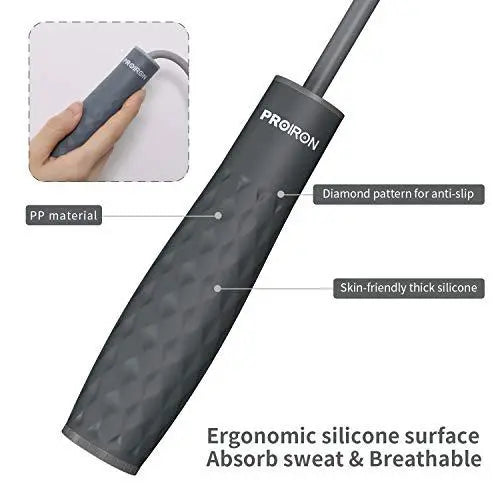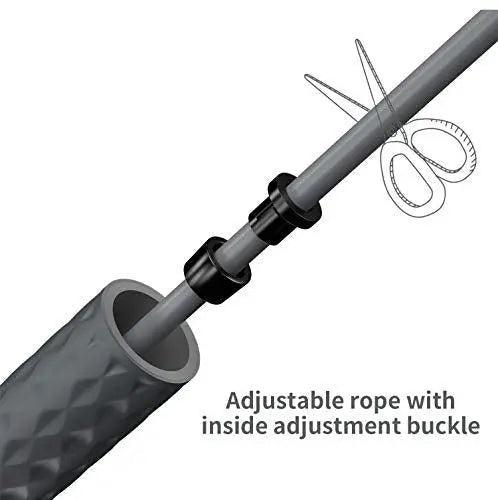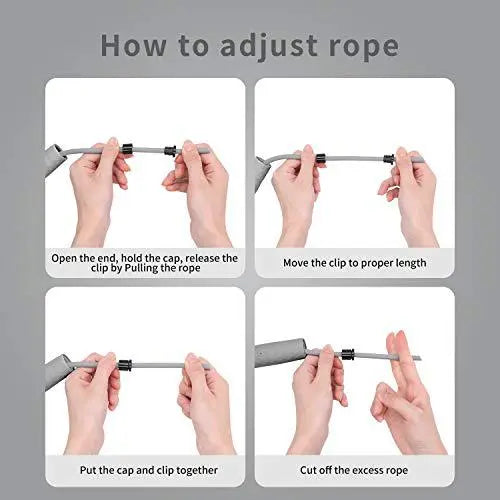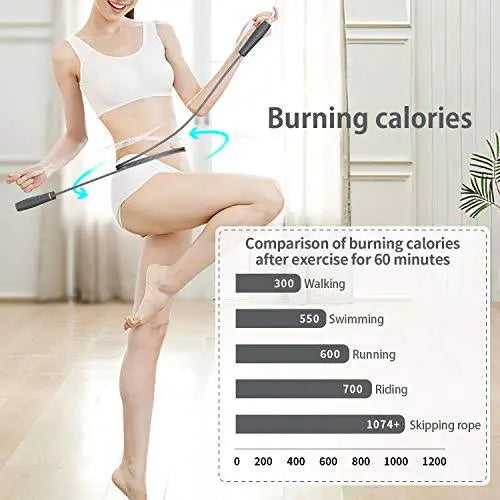 PROIRON Weighted Adjustable Skipping Rope

ADVANTAGES OF THIS PRODUCT:
Weighted Skipping Rope - PROIRON skipping rope has extra 7mm thick PVC rope, heavier than common 3.5mm skipping ropes on the market, more stable, not easy to wear and anti-tangle, more durable. PROIRON weighted jump rope swing smoothly and helps burn more calories, improve your strength and build your muscle.

Jump Rope with weighted bars - PROIRON skipping rope adult comes with two weighted bars(100g each inside skipping handle), which is easily removable to meet different training. So you can switch skipping rope for exercise, 250g Jump Rope without weighted bars for beginner, 450g Jump Rope for advanced training (heavy rope and weighted bars).

Easily and quickly adjustable - Long Skipping rope has 3m length and it is very easy to adjust by moving a clip to the ideal length. Unlike other weighted jump rope with solid bar, you have to cut off the rope for excess part. Our jump rope has hollow weighted bars, so you can put the rope through and keep excess part inside the 13cm handle. Weighted jump rope is suitable for Men, Woman & Juniors looking to jump rope, all ages and all skill levels, no matter kids or adults.

Non-slip & comfort Handle - Skipping rope come with ergonomics handles that is covered with Food grade soft sillicone, skin friendly and very comfortable to hold. The Anti-slip texture on the surface of jump rope ensures firm grip and prevents slip off effectively even with sweating hands. 
SPECIFICATIONS:
Product includes:
1 X 3m Skipping Rope
2 X Anti-slip Handles
2 X 100g Weighted Bar
1 X Carrying Bag