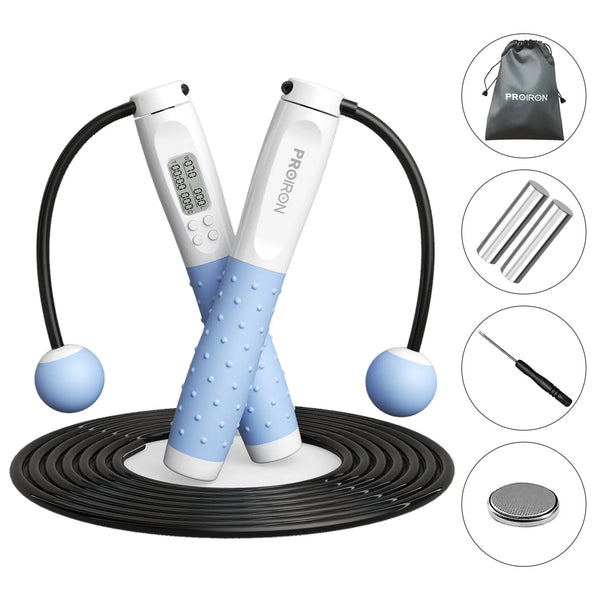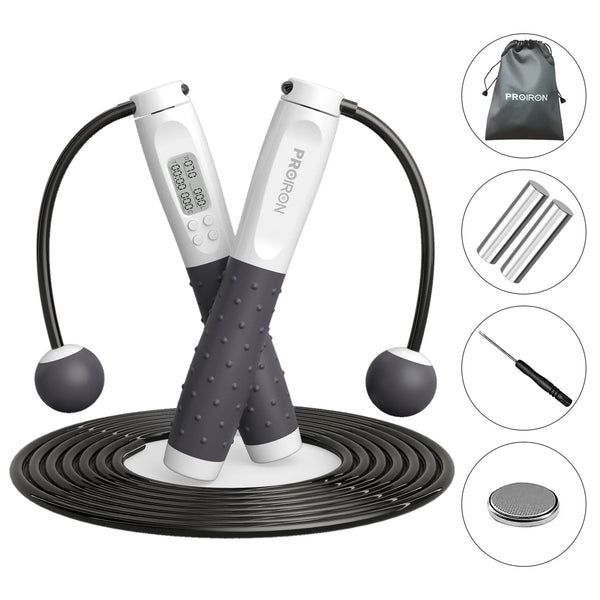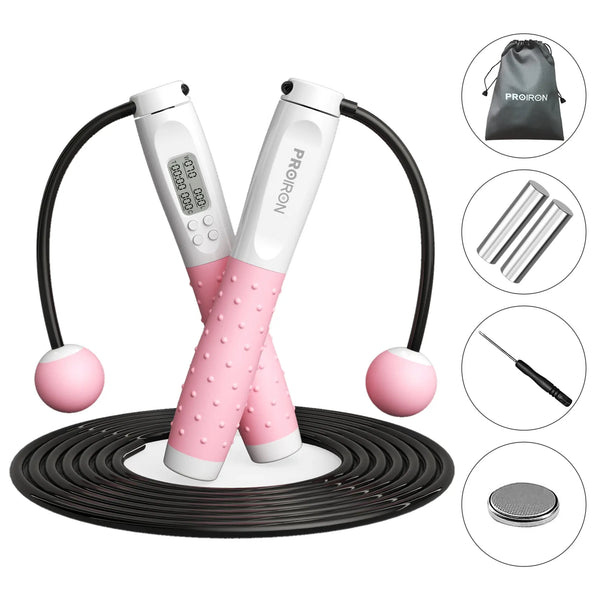 PROIRON Digital Cordless Skipping Rope
Regular price
£15.99
Sale price
£16.99

ADVANTAGES OF THIS PRODUCT: Cordless with digital screen.
Cordless Jump Rope - Cordless skipping rope reduces injuries, keeps you away from pain and disrupted.

Smart Counter - Digital counter can clearly tell the results of the exercise. Showing body weight, number of jumps, burned calories.

High Quality Ball Bearing & Ergonomic Grips - Ensure a comfortable and stable jumping experience.

length & weight Adjustable - Adjustable length and weight, what suit you the best is the best.

Perfect for indoor exercise - Space is no longer a problem, indoor exercise is an option for you now.
SPECIFICATIONS:
Product includes:
handle (pair) + handle counterweight (pair) + PVC rope (one piece) + cordless ball (pair) + storage bag + small screwdriver + spare battery
Color options:
White pink/white blue/white gray