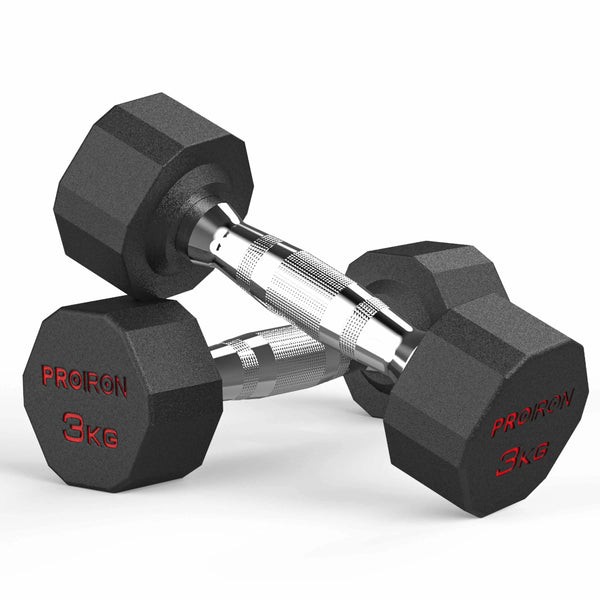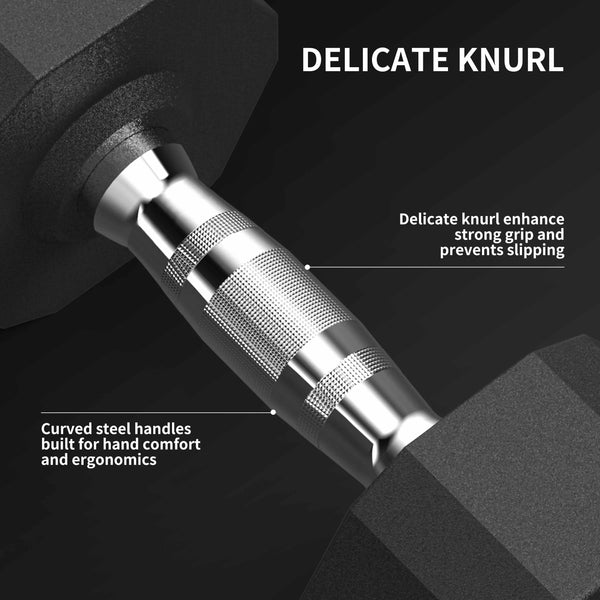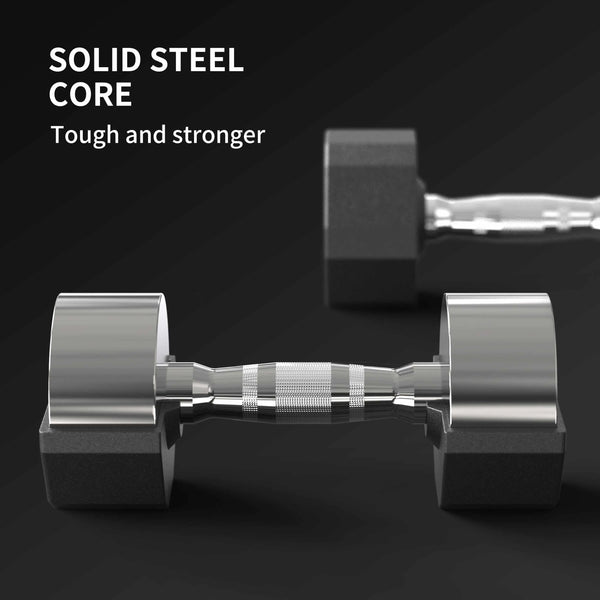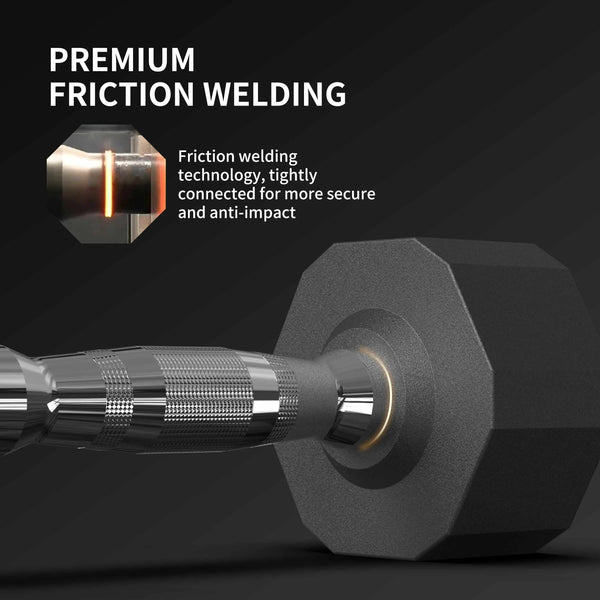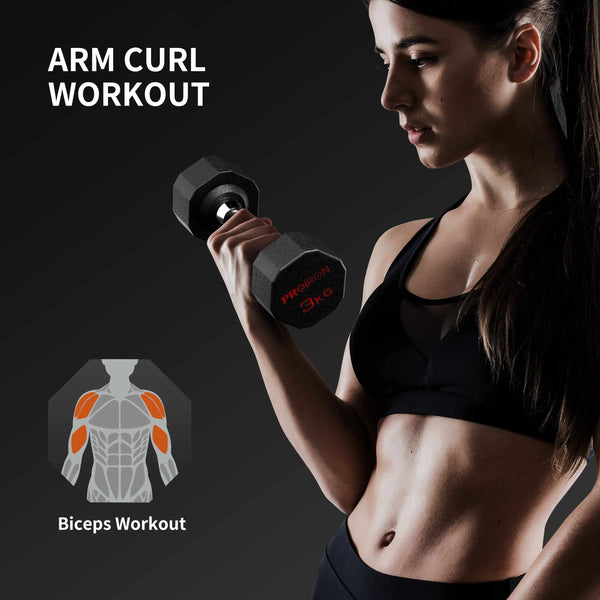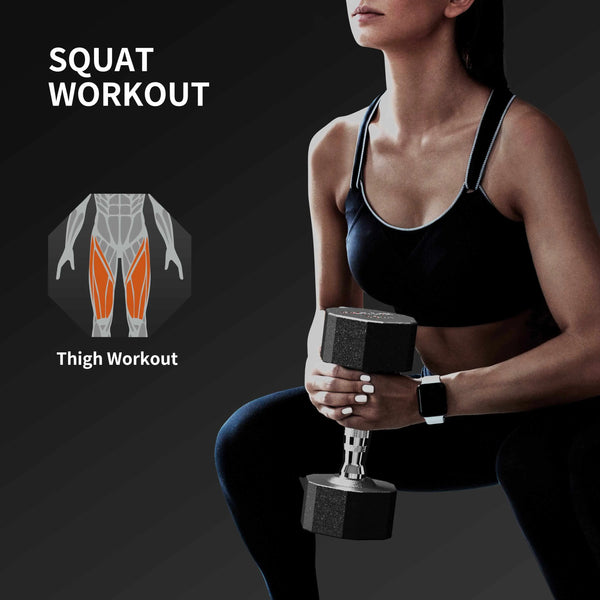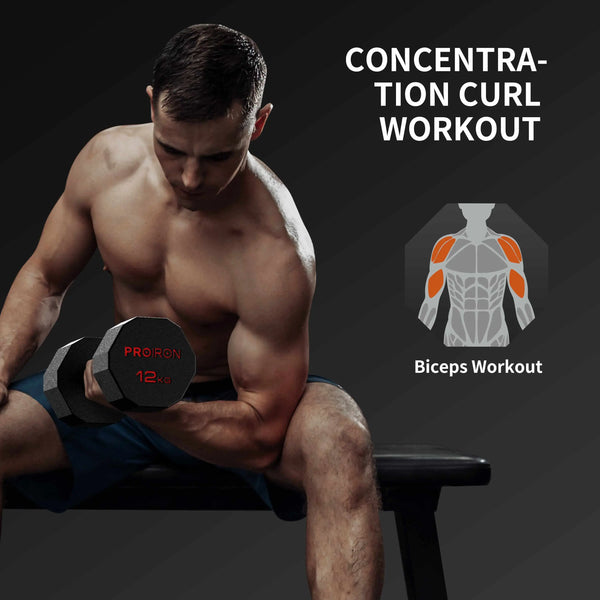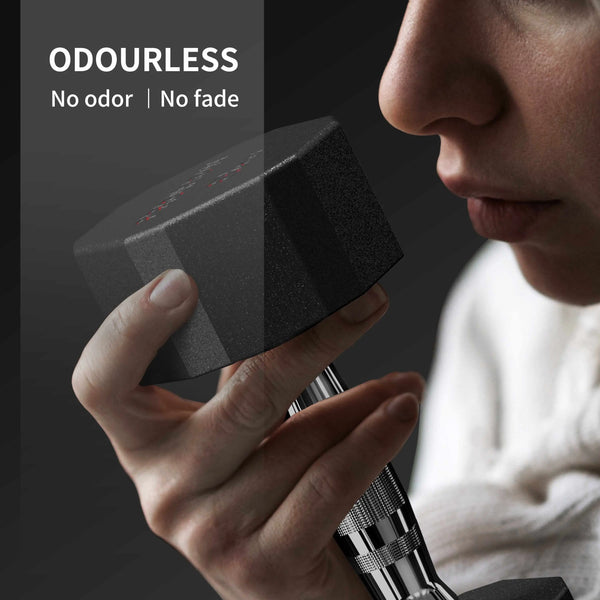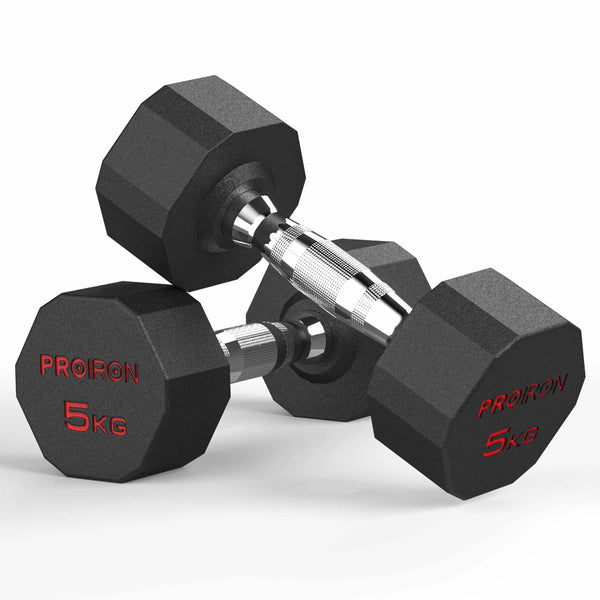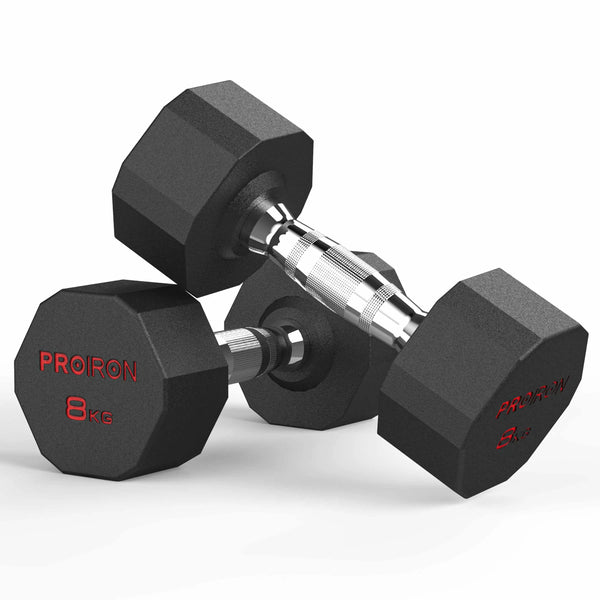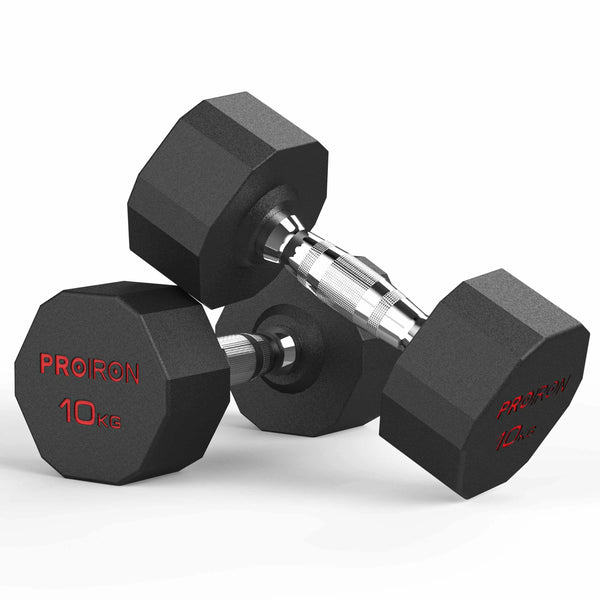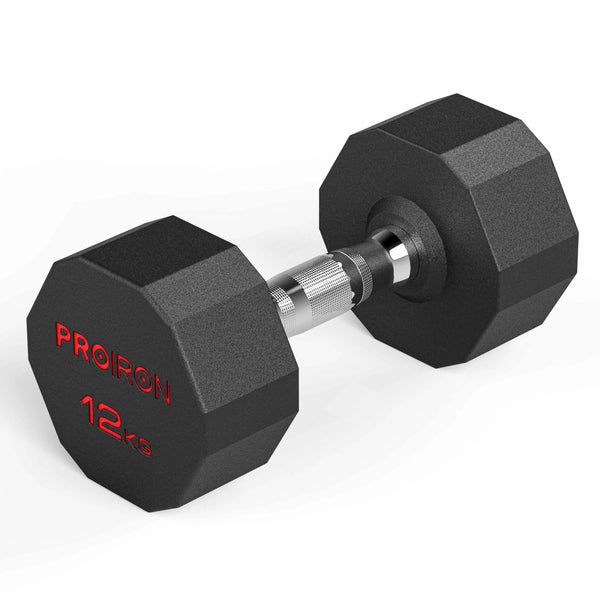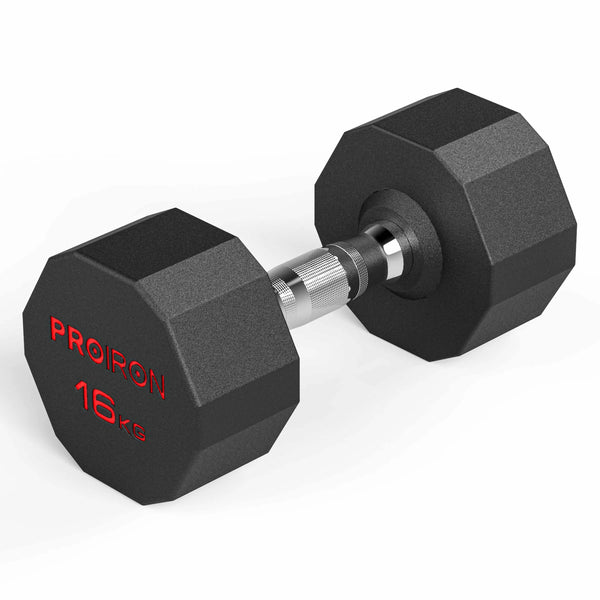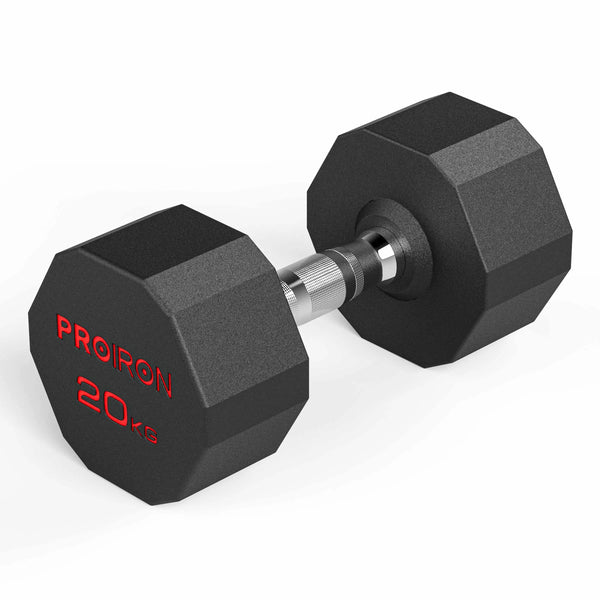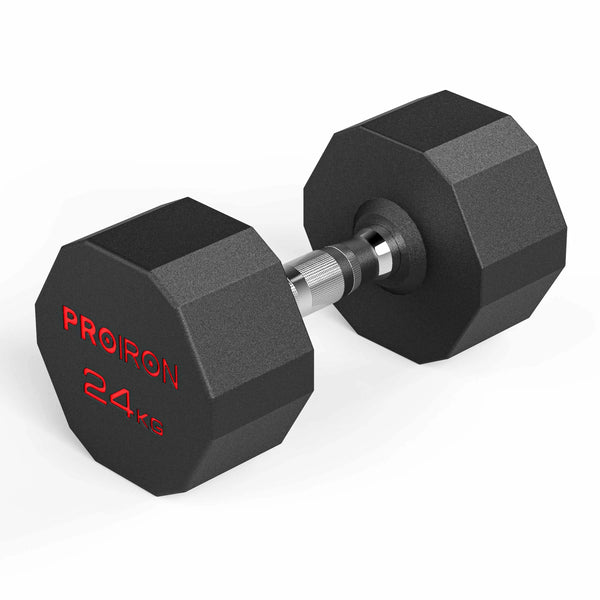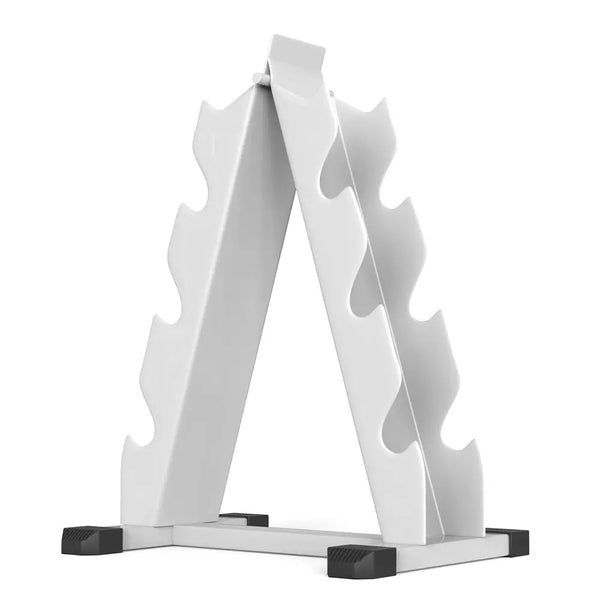 PROIRON HEX DUMBBELL - Choice of Set
"Love these, they're very comfortable to use and the weight feels equally distributed."
- Esther Kirabo, Customer
Regular price
£36.99
Sale price
£46.99


ADVANTAGES OF THIS PRODUCT: The Choice of Set
One-piece steel core - PROIRON Hex dumbbells are built to the highest standards of quality, each dumbbell feature a solid steel, tougher and stronger than ordinary rubber cast iron dumbbell. 
Odorless & never fade - PROIRON Hex dumbbells are encased in high density and environment-friendly coat, it makes sure the dumbbells are odorless and never fade. In addition, this kind of dumbbell pass various tests in european laboratories to offer you the most healthy fitness experience.
Sturdy & Anti rolling

 - 

Our dumbbells adopt the latest friction welding technology, the coat is secure and anti-impact. Unique twelve-sided shape prevents rolling away. Flat edges are easy to store and to stack on top of one another. 
Exquisite metal handles

 -

 The delicate knurl on the handles increase hand friction, enhance strong grip and prevents weights slipping and causing injury. Curved steel handles are professionally built for hand, improving confidence and stability.
Versatile rubber dumbbells

 - 

Dumbbell is great for tones & builds muscle strength. We provide hex dumbbells weight 3kg 5kg 8kg 10kg 12kg 16kg 20kg 24kg - each comes as Singles or Pairs.
DETAILS:
Q&A:
Q1: Do the dumbbells come with the dumbbell stand?
A1: No, you need to buy dumbbell stand seperately.
Q2: 12/16/20/24 kg options only have one dumbbell, right?
A2: Yes, for dumbbell weight 12/16/20/24 kg, we do not sell them by pair. So if you wish to have a pair of dumbbells weight 12/16/20/24 kg, you need to add two of them to cart.
Q3: Does the dumbbell stand come with any dumbbells?
A3: No, only the dumbbell stand itself, the dumbbell stand does not include any dumbbells.
Q3: How do I know the dumbbell stand is suitable for my own dumbbells?
A3: This dumbbell stand is suitable for most dumbbell with a handle length longer than 12.5 cm. So make sure of that before purchase please.