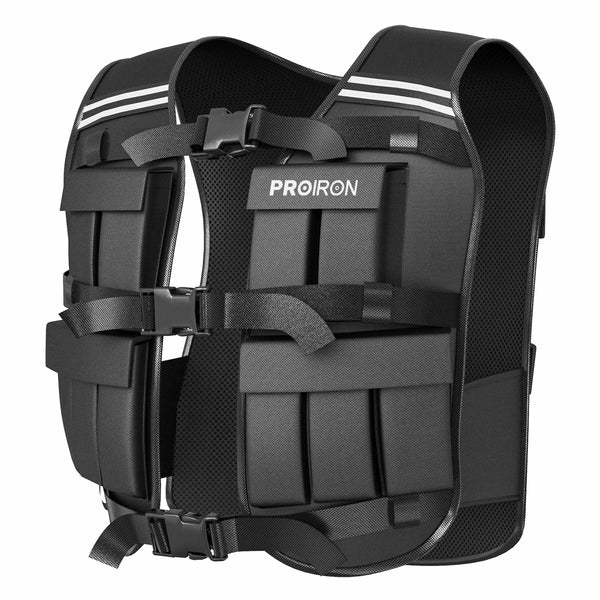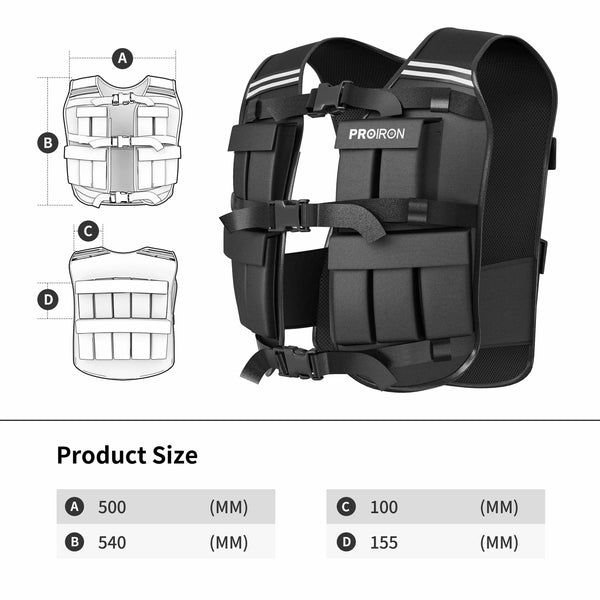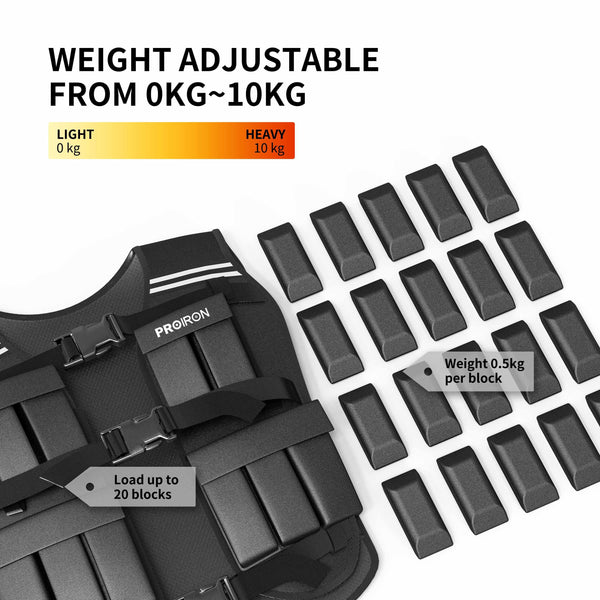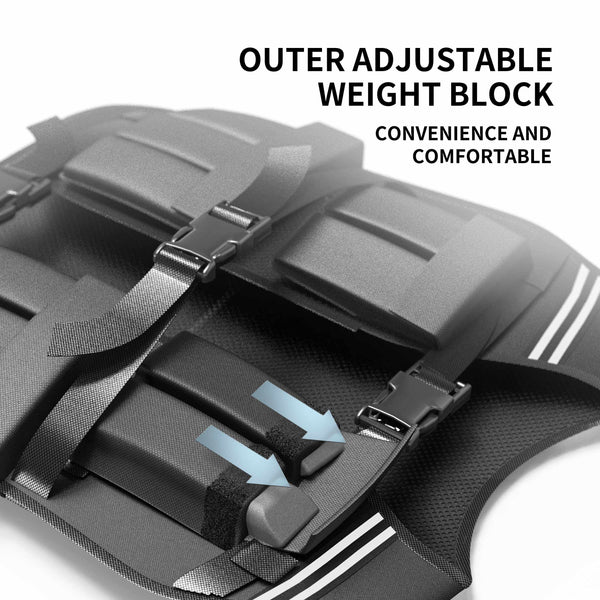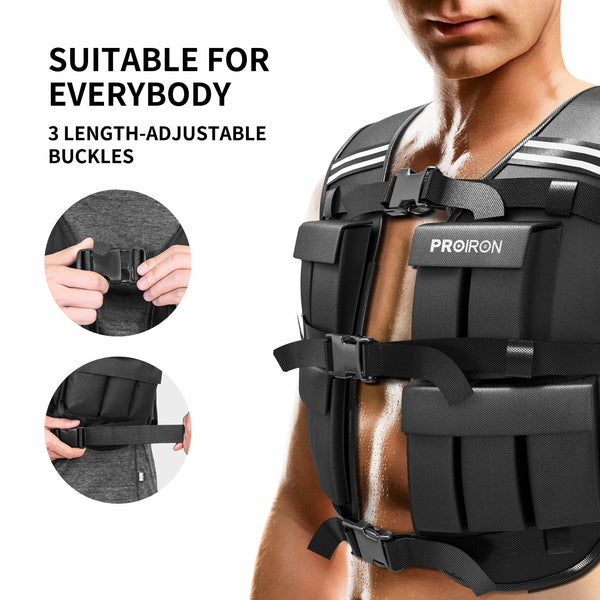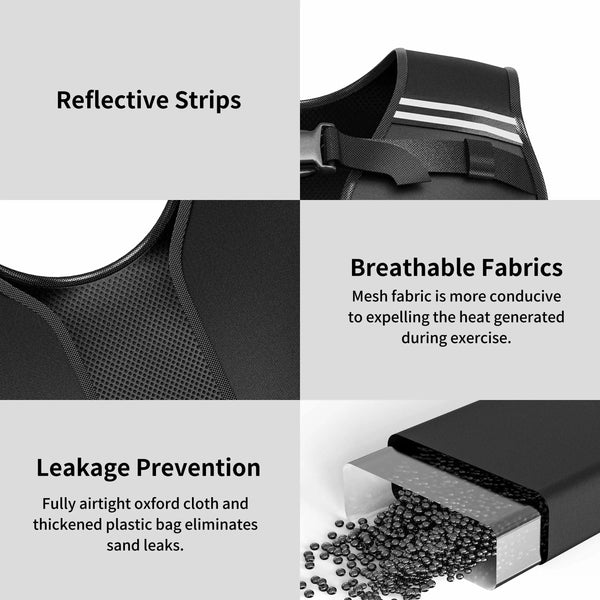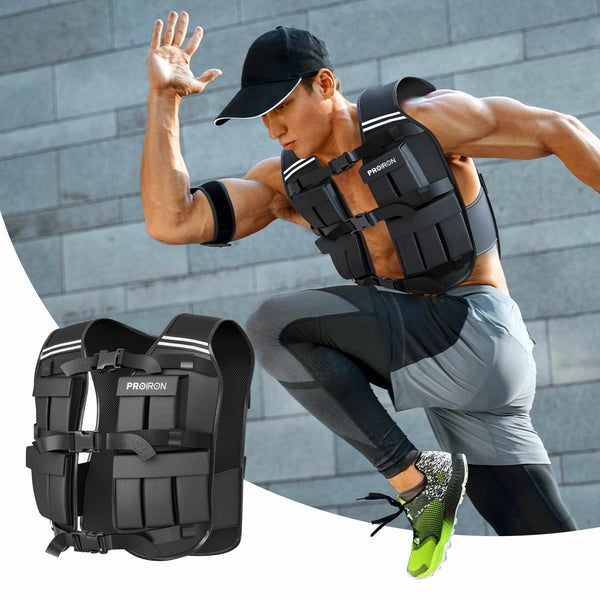 PROIRON Adjustable Weighted Vest-10kg

ADVANTAGES OF THIS PRODUCT: Adjustable from 0~10kg in 0.5kg jumps
Adjustable weight - Weighted vest featuring 20 small weighted packs(each 0.5kg) which can be removed separately, allows you to pick a weight between 0kg-10kg. Great for beginners and experts
Leak proof - Have you ever been annoyed by the leaking iron sand when workout? PROIRON weight vest effectively prevent iron sand leaking by leakproof pack and fully sealed thickened Oxford cloth.
Durable and breathable - Weighted jacket manufactured with durable and reinforced nylon and polyester for tear-proof wear. Strong interior Air-mesh Fabric for get rid of the heat and sweat
Comfort and safe - Weighted running vest have fully adjustable chest and waist belts, thick shoulder pads allowing for a snug and secure fit when working out. You'll stay safe and easy to see thanks to the high-visibility reflective strips on the front and back of shoulders.
Close-cut vest - The weight vest is evenly spread the weight, maximising your output for the best results. Ergonomic design give you free range of motion while exercising. Easy to take on/off, Ideal as additional resistance for cardio and body weight training, whether at home, on your way to work, or at the gym. One size fits most, manufacture warranty included.
DETAILS:
SPECIFICATIONS:
Product includes:
x1    Vest
x20  0.5kg Weight blocks