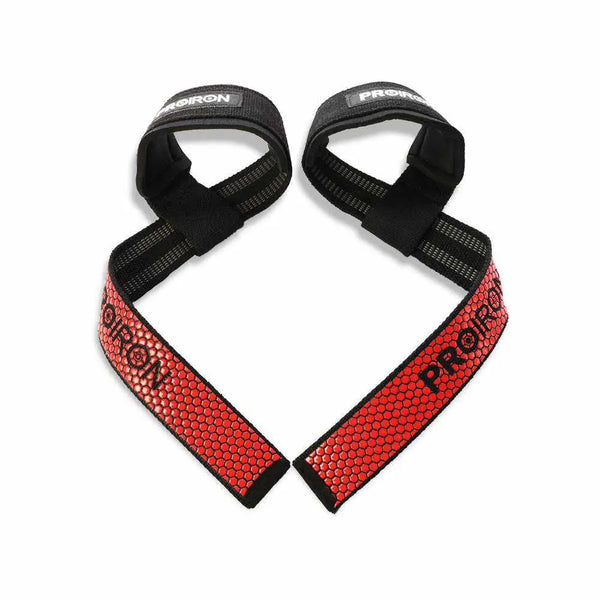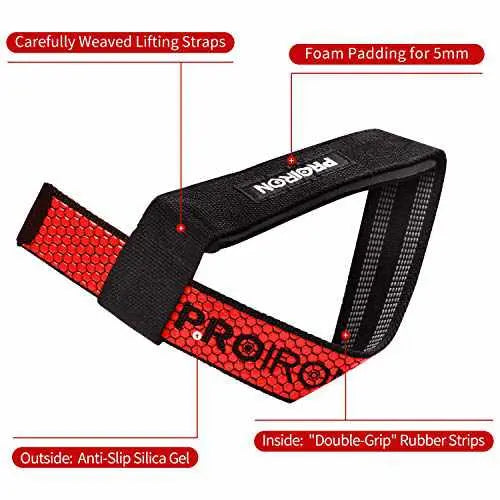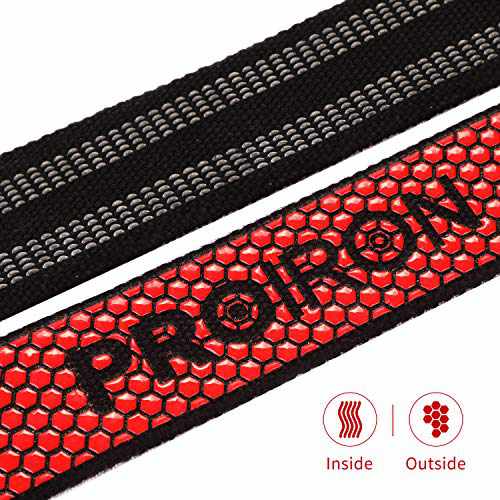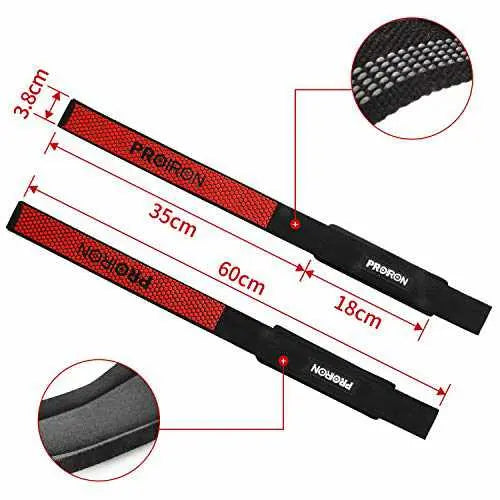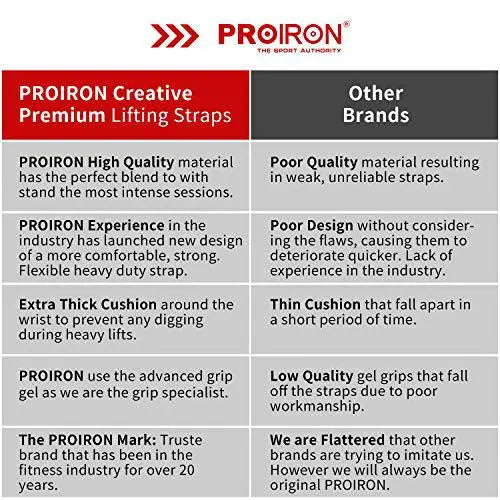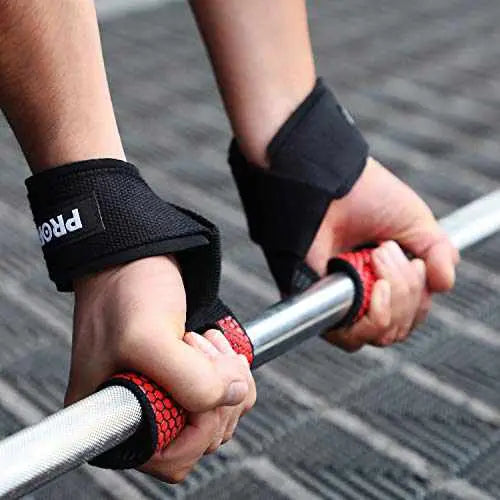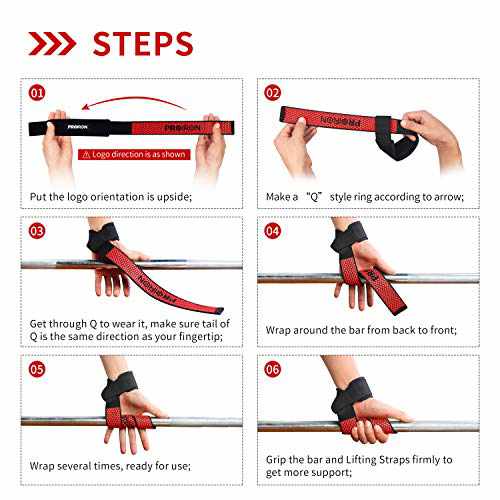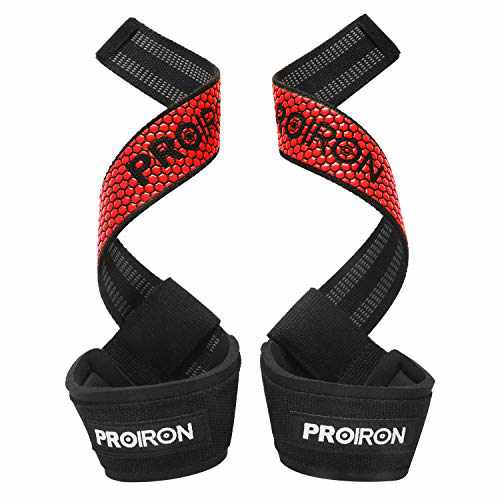 PROIRON Anti Slip Lifting Straps

ADVANTAGES OF THIS PRODUCT:

 
Improve your grip strength - Compared to other Straps, PROIRON lifting Straps are made with non slip material. Inside rubber textures prevent the slipping of the barbell from your hands. These lifting straps in particular have strong grip thanks to outside Anti Slip Gel. Wrist straps weightlifting is ideal for deadlifts, weight lifting, Crossfit, pull ups etc.
Sturdy wrist straps

 - 

Heavy duty lifting straps are densely weaved with 100% cotton, reinforced by microfiber leather at the edge. PROIRON wrist straps weightlifting have double stitching, ensure wrist straps won't tear or come apart at the seams, much durable.
Comfortable wrist straps - Unlike thin wrist padding, PROIRON lifting straps have thick and soft cushions, the neoprene foam padding around the wrist for additional comfort, stops the straps biting into your skin. Wrist straps can reduce stress, fatigue and protect your wrist.
One size fits all

 - 

Our gym straps are quick easy setup thanks to adjustable loop. Gym wrist strap is 60cm in length, allowing you to wrap around the barbell multiple times, giving you the most safety and grip. Great for weight lifting, deadlifts, CrossFit, bodybuilding, shrugs, powerlifting and other strength training. Must have gym accessory to help reduce muscle strain and grip fatigue.
Guarantee for wrist wraps

 - 

We are so confident with PROIRON lifting straps and believe you will love our wrist straps weightlifting. 
SPECIFICATIONS:
PROIRON weightlifting straps are the perfect solution for taking your workouts to the next level!
With a highly durable and versatile design, these wrist straps will ensure proper technique, enhance your routine and build core strength in a safe and comfortable manner.