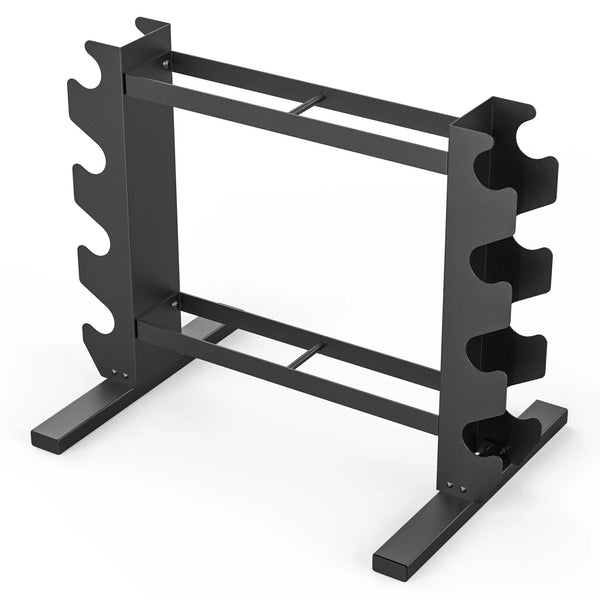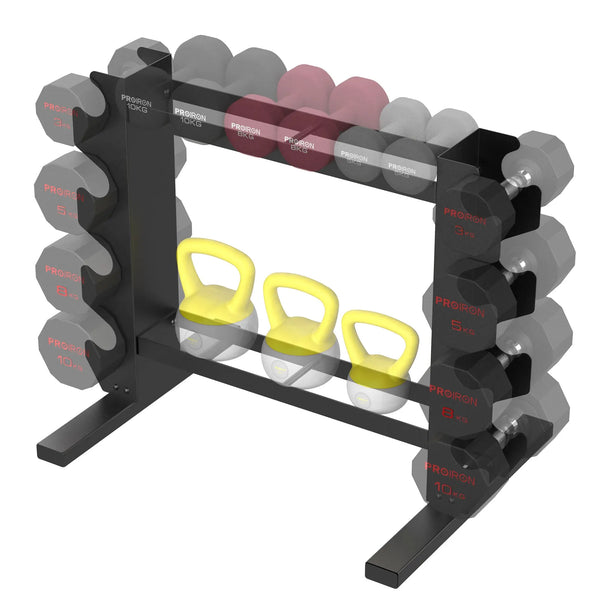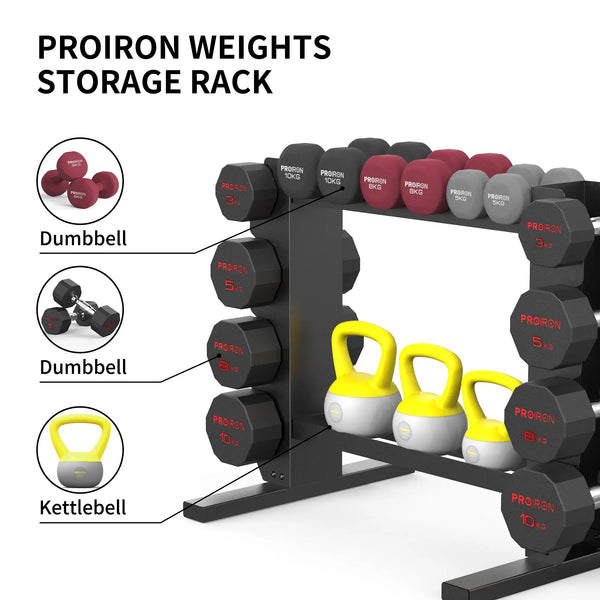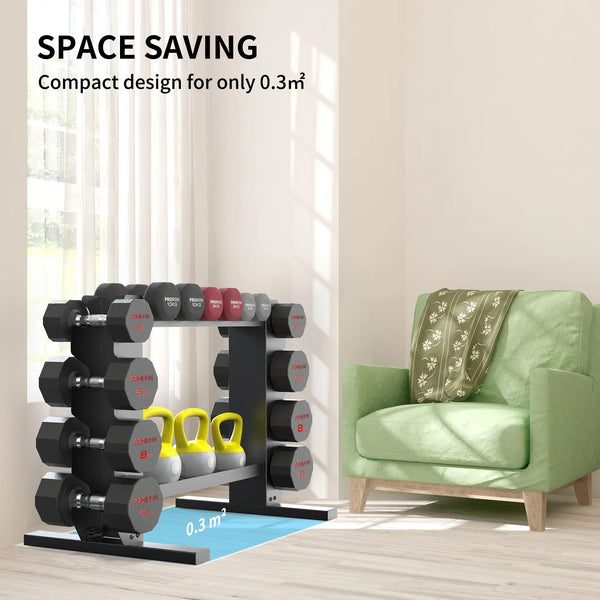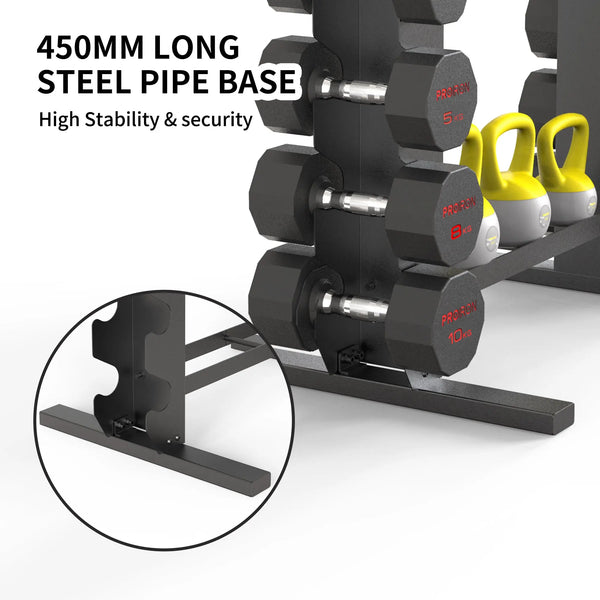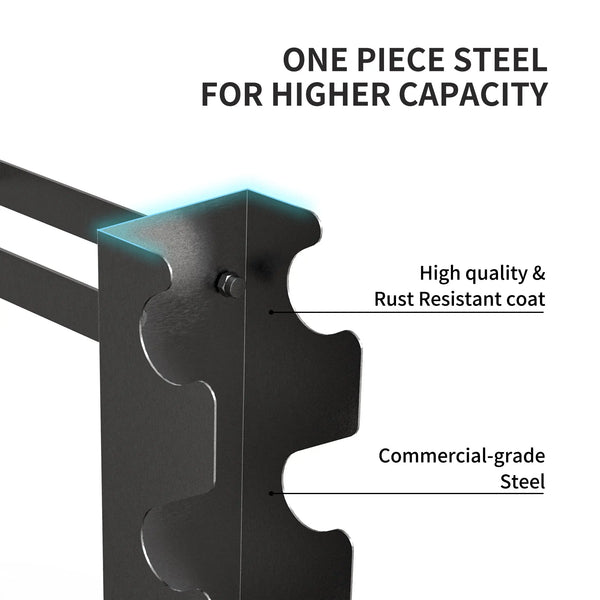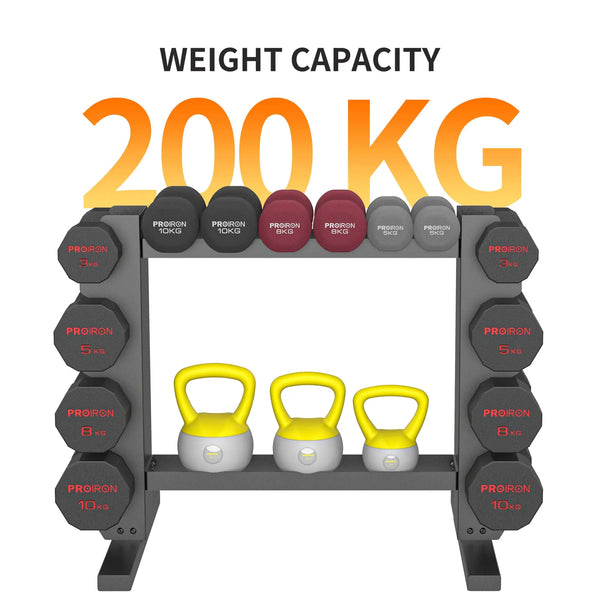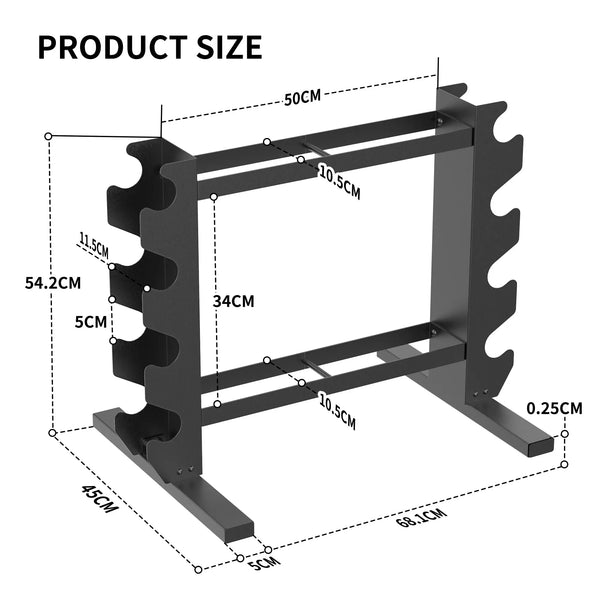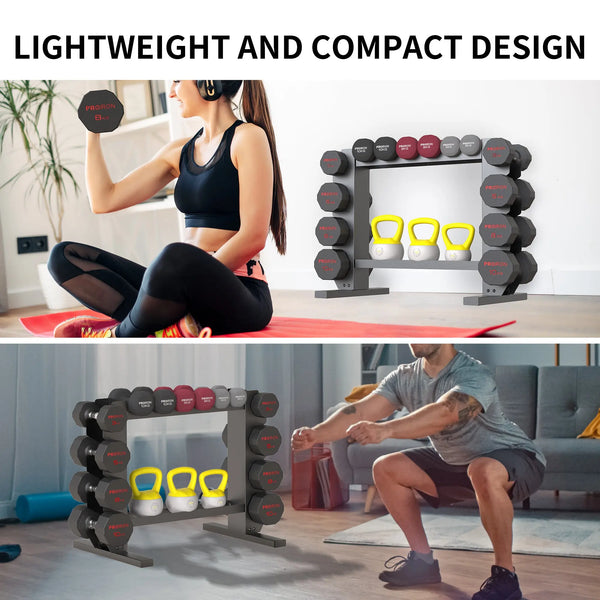 PROIRON Multi-layer Weight Rack for Dumbbells and Kettlebells - Max 200kg

Versatile Design - The dumbbell storage rack has a double layer design. In addition to dumbbells you can also place other weights like kettlebells on the rack.

Space-saving Design - Keep your weights well organised. The compact design allows you to make better use of your floor space.

Heavy Duty One-Piece Steel - The dumbbell rack is manufactured from commercial grade One-Piece steel. It's maximum load capacity is 200kg.

High Stability & Security - High stability is guaranteed with its long steel pipe base, 450mm in length(Normally 200mm in market), providing a rock-solid base for your weights.

Excellent Design - The dumbbell rack is designed with 4 pairs of holders on both sides, fits PROIRON hex dumbbells 3kg/5kg/8kg/10kg. Also with 2 layers of dumbbell holders horizontally, fits PROIRON neoprene dumbbells 2kg-10kg, and PROIRON soft kettlebells 2kg/4kg/6kg/8kg/10kg.