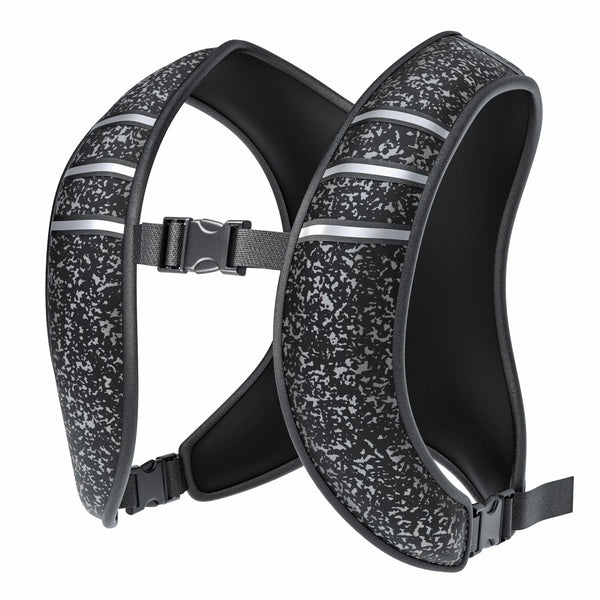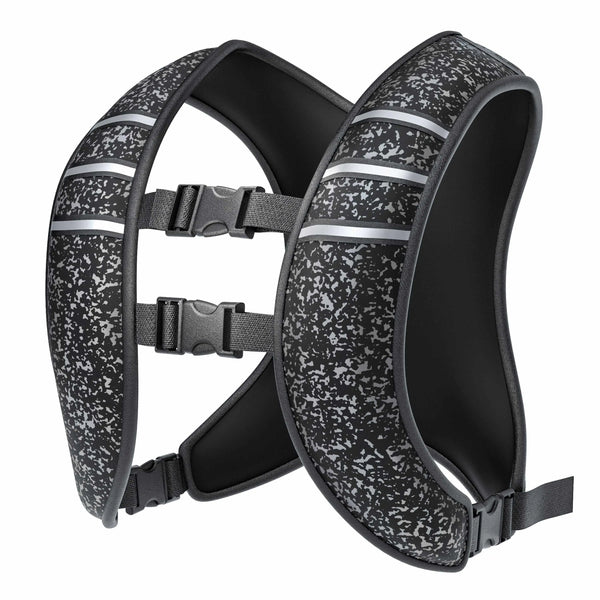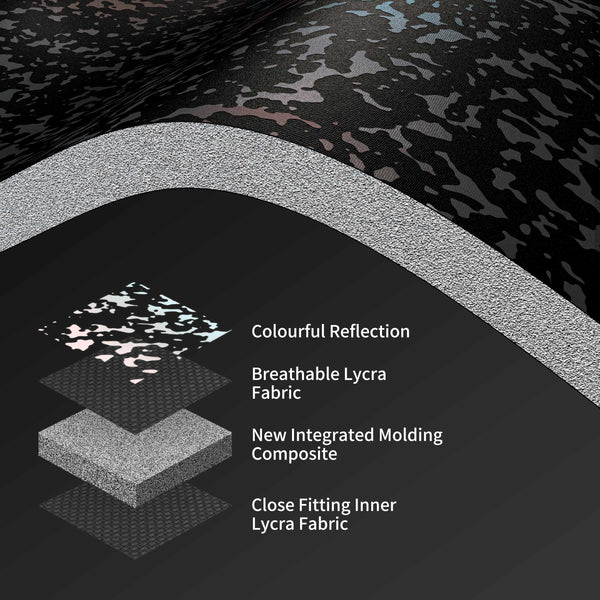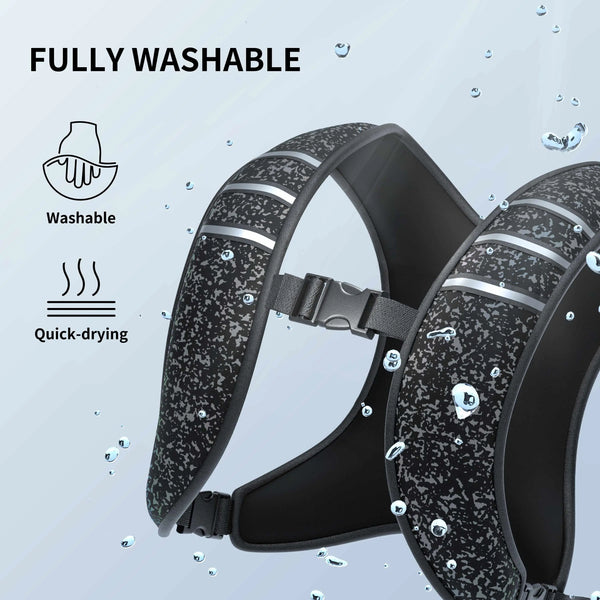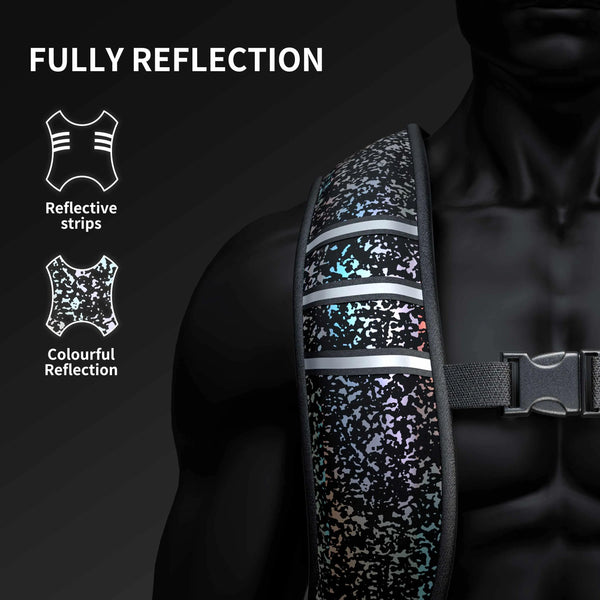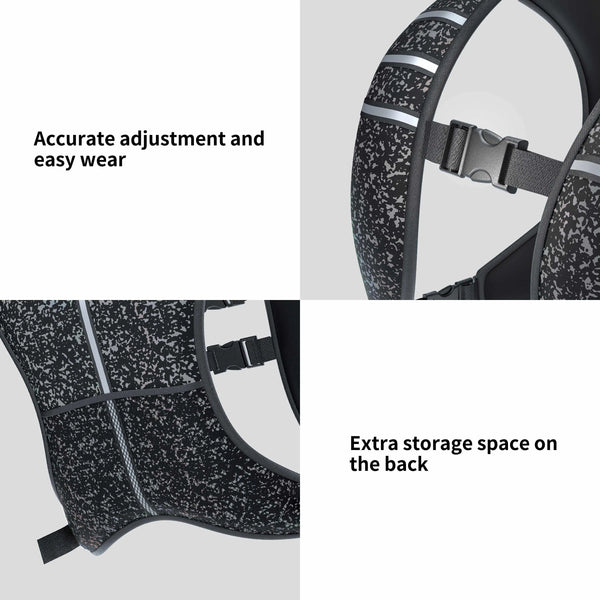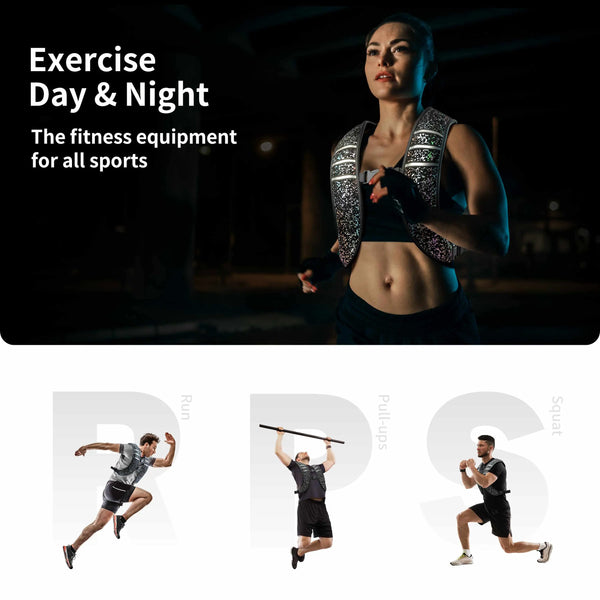 PROIRON Soft Iron Weighted Vest

ADVANTAGES OF THIS PRODUCT: Soft, soft and soft
Zero Leakage - Compared with conventional weighted vest filled with bulky sand that moves around and beads everywhere once split, our updated weighted vest is stuffed with whole piece of soft iron, which never leak even after plenty of use. Unlike other cheaper weight vests to use the chemical iron sands or cheap river sand, our weight vest is truly skin friendly for healthy fitness workout.

Durable, Washable and Soft - Our weight jacket is crafted premium quality fabric with careful double-stitched sewing, sturdy and wear-resistant. Our Weighted jacket can be washable so that you can washed away the sweat and smell after exercise(hand wash only). Our weight vest is very soft, comfortable and breathable compared with other weighted vest that is loading sand or steel plate. Our weight vest is evenly distributed to keep close-fitting to your body.

Reflective pattern - Our waistcoats provide colourful reflective pattern all around the vest that is more fashionable and high-visibility than other weight vest for men or women, ensure running enthusiasts are safe exercise on night or foggy.

Ergonomic design - This weighted running vest has been well-designed by fitness athletes for comfort and mobility, hugging you naturally during workout training. Shoulder and back curves is comfortable to wear, avoid shoulder fatigue. X-shape is breathable, avoid squeezing against the body while breathing. Weighted running vest is easy to put on and take off, Shorter Lower Profile Fit to allow for full range of motion, perfect for calisthenics, crossfit, weightlifting and strength training.

Benefit - Weighted vest for enhancing your running speed, muscular strength, and endurance. strengthens your core and cardio training, it also helps in burning calories and maintaining bone mineral density, make fitness activity becomes more effective. We offer several weights for beginners and advanced fitness, 3kg, 5kg, 8kg, and 10kg weight variations. We are responsible for our vest. Customer's satisfaction is what we are pursuing. If you have any problems, feel free to contact us.