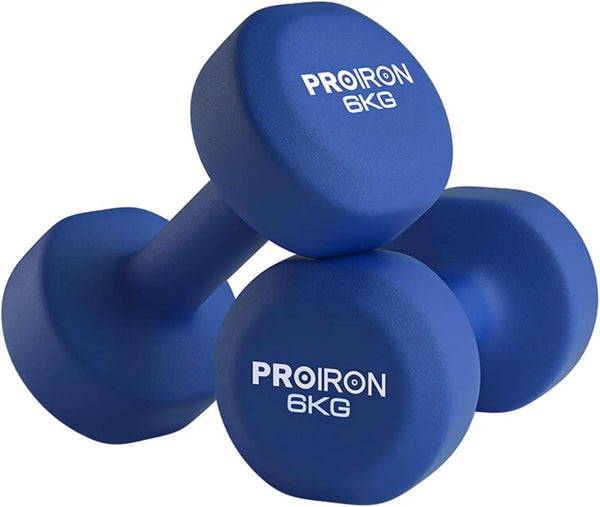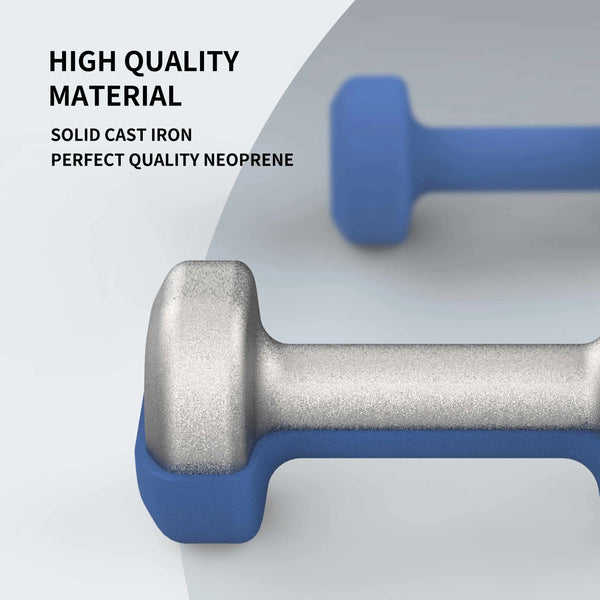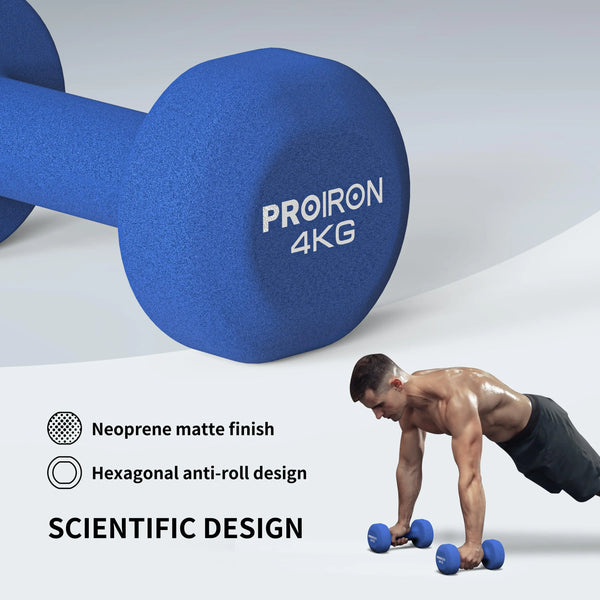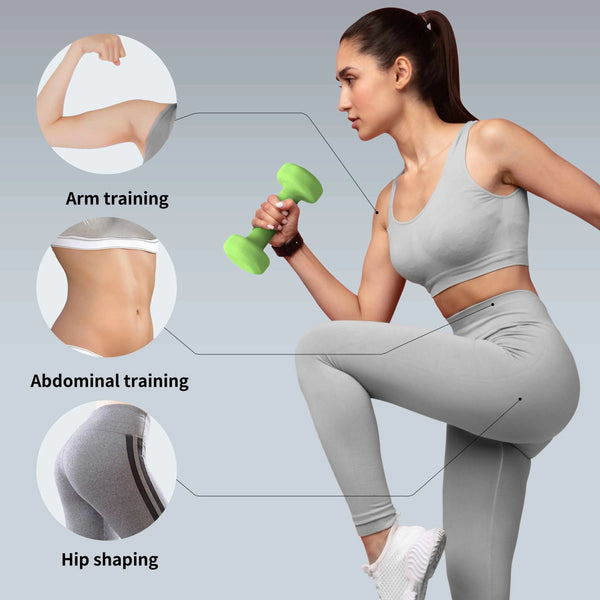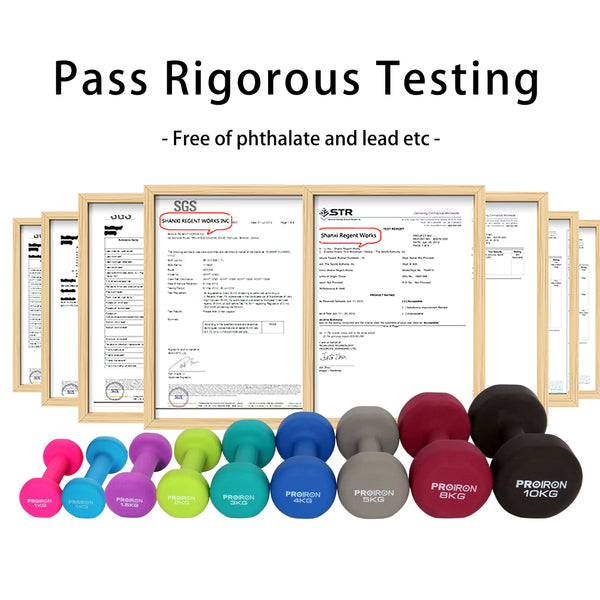 PROIRON 6kg Neoprene Dumbbell - Eco friendly coating

Advantages of this product: Young fashion looking weights
Eco-friendly lagging material - Materials are strictly selected, free of phthalate, lead or other harm contents to human.
Solid cast iron guarantees quality - Premium solid integrally cast iron inside with soft touch neoprene coated, no smell.
Non-slip, comfortable - Textured surface makes it easy and comfortable to grip. It will not slip out when sweaty.
Easy to store and not easy to roll - It has a bit flat to stop rolling away on the floor, easy storage.
Long lasting and easy cleaning - The soft neoprene surface is fine processed, easy to clean. Never fade or crack in your daily exercise.
Pack includes:
2 x 6kg Proiron neoprene dumbbells.
SPECIFICATIONS: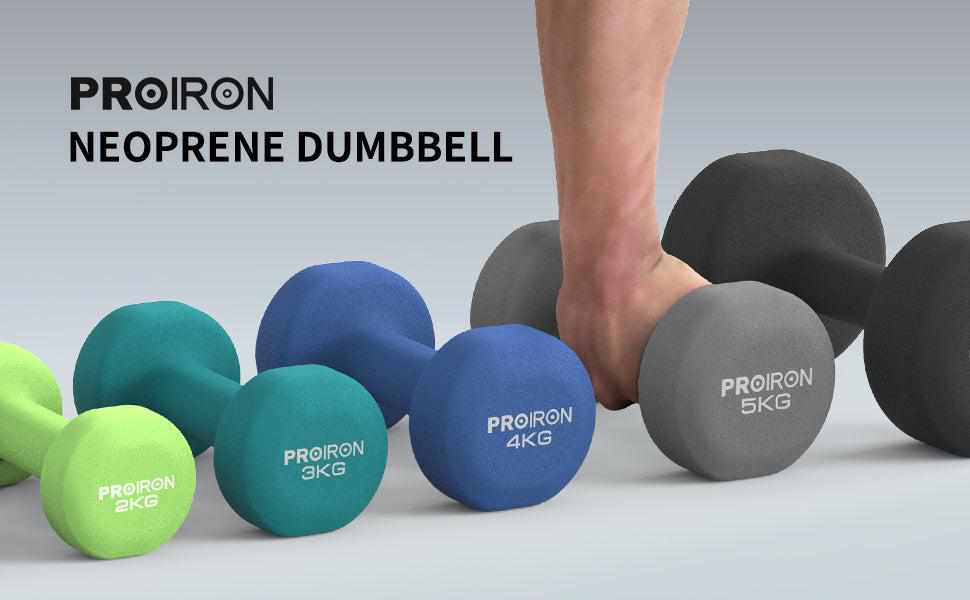 PROIRON neoprene dumbbells for young people and seniors alike. Suitable both for establishing and strengthening all fitness levels, it is also well suited to cardio work and training.
All materials have been carefully selected and are phthalate-free and lead-free. Not harmful to health. Proiron makes sure you exercise healthily.