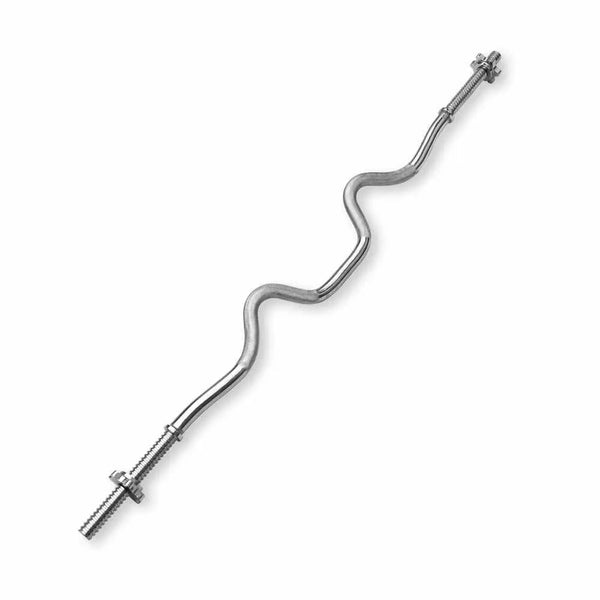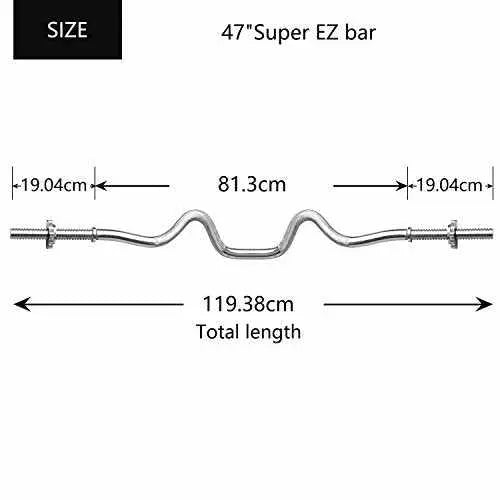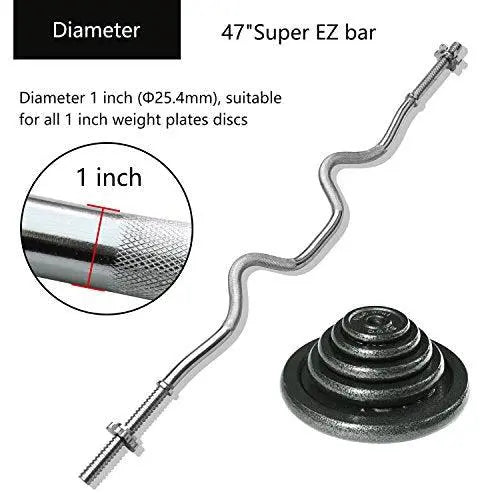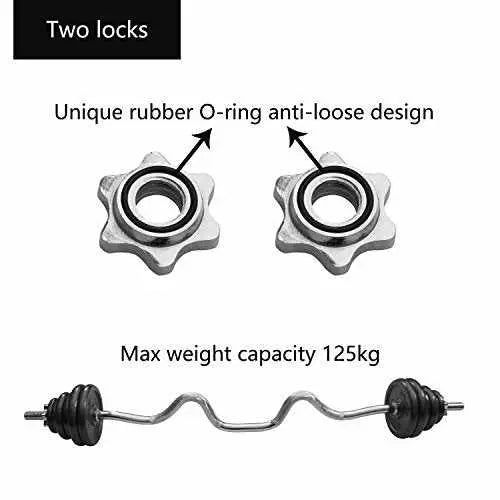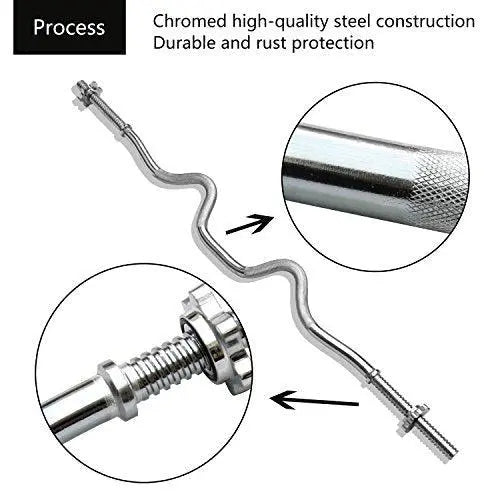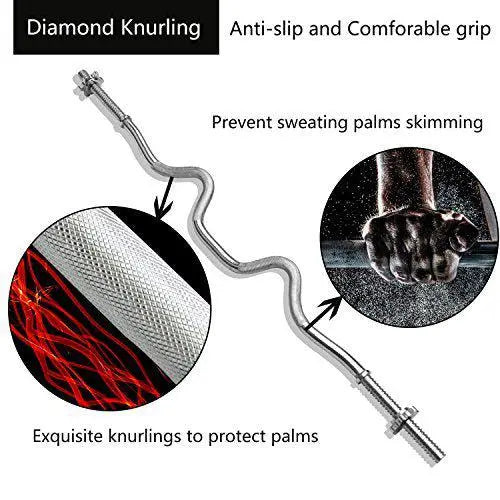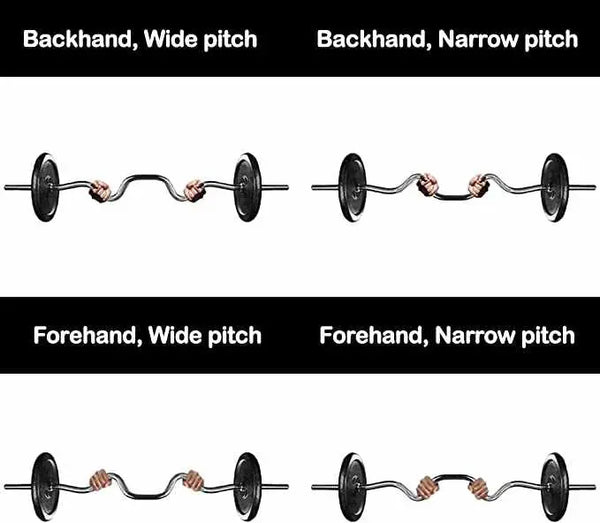 PROIRON 47" Curl Bar - Standard Super SZ Curl Bar with Spinlock Collars

ADVANTAGES OF THIS PRODUCT: Change the wrist angle to improve training efficiency
Selected high-quality materials - Made of solid steel with chrome finish.
Size and what's included - 47" long, regular 1" diameter super curl bar with 2 collars.
Compatibility - Fits regular (standard) 1" hole weight plates.
Different training feel - Adjust the angle of wrist rotation by changing the position of the grip. Then you can stimulate the biceps in a more efficient way!
SPECIFICATIONS:
Box contains:
1x Bar (1,200mm, Ø 25.4mm)
2x Collars (Ø 25.4mm)