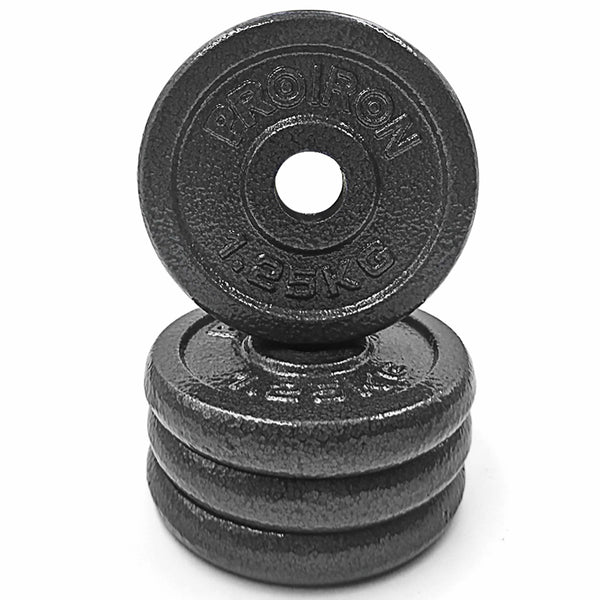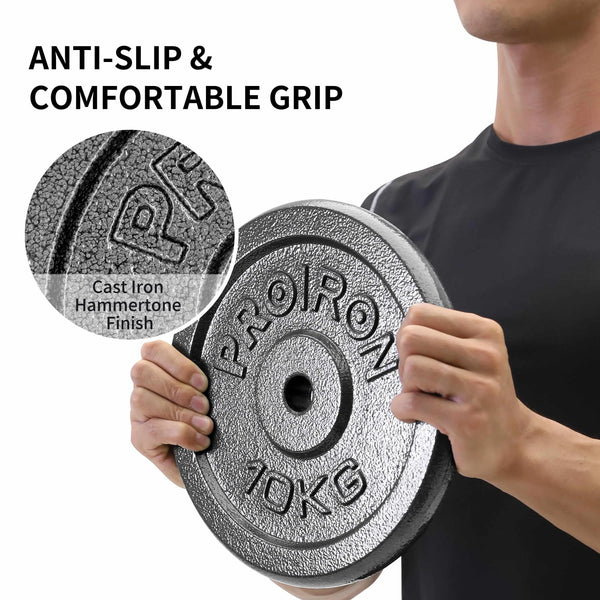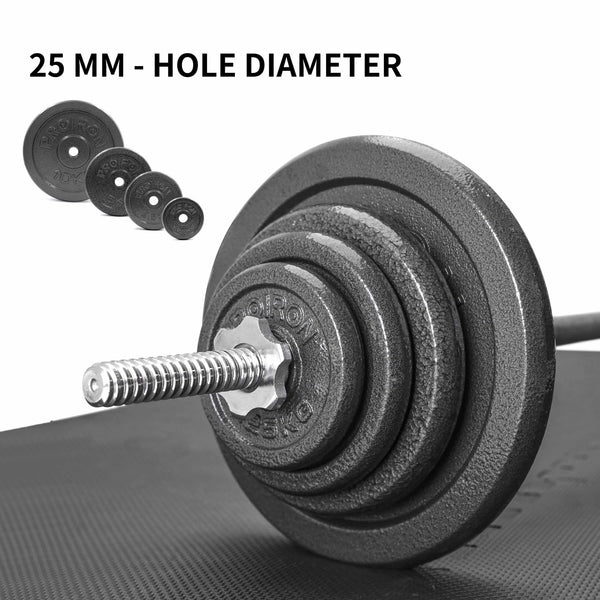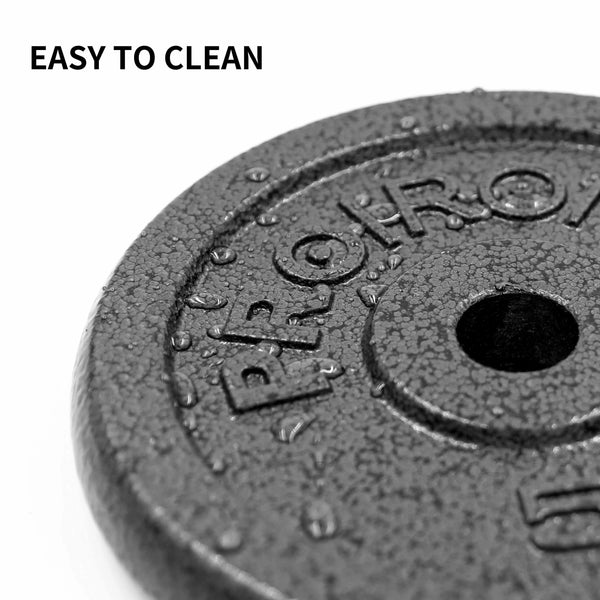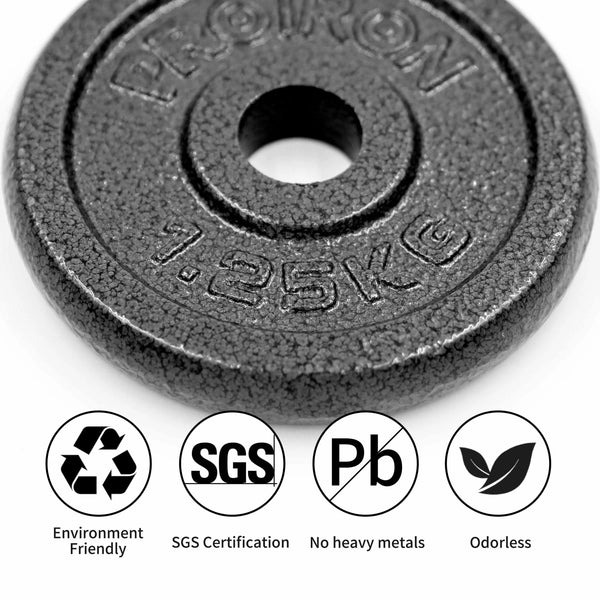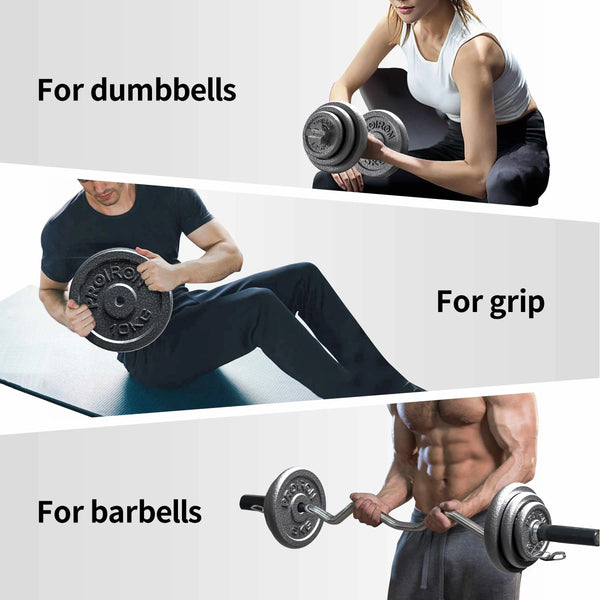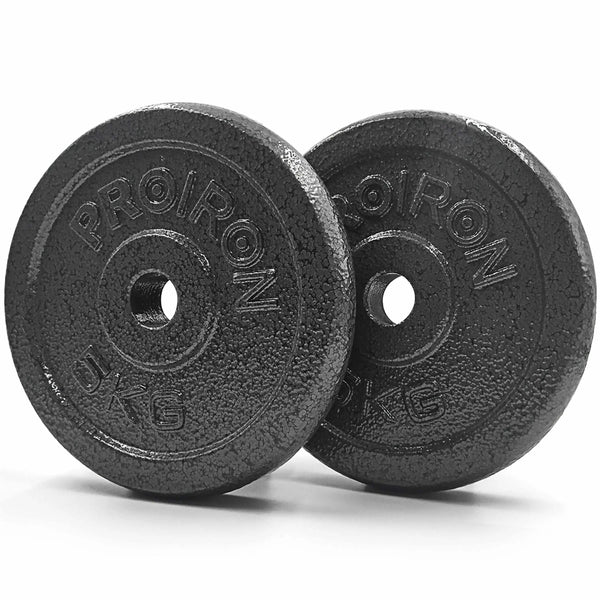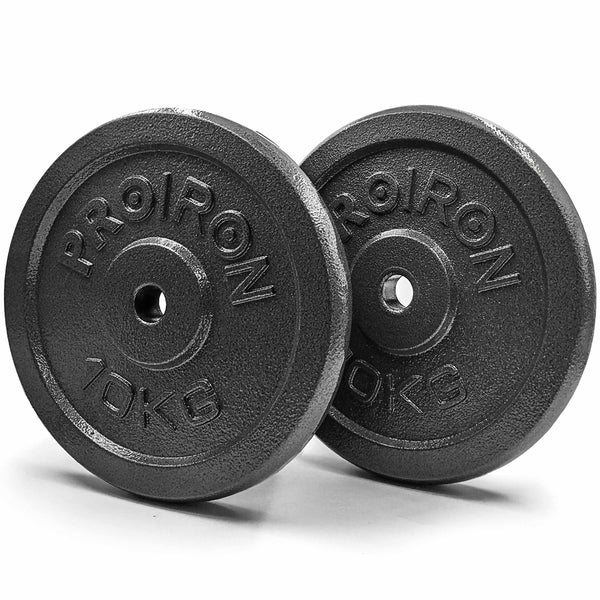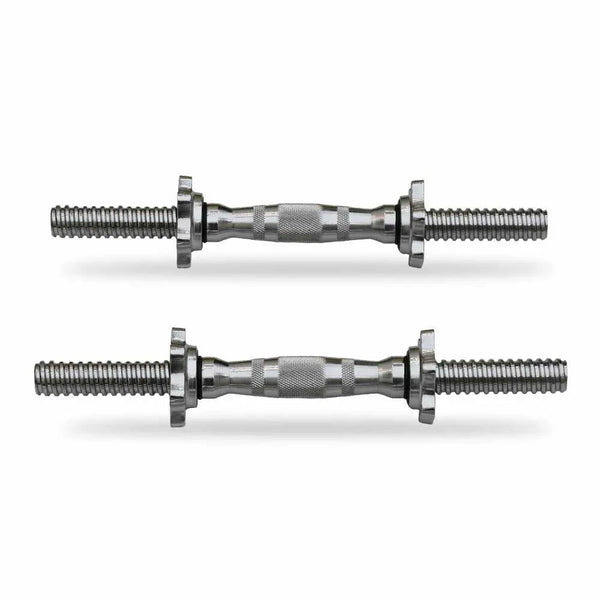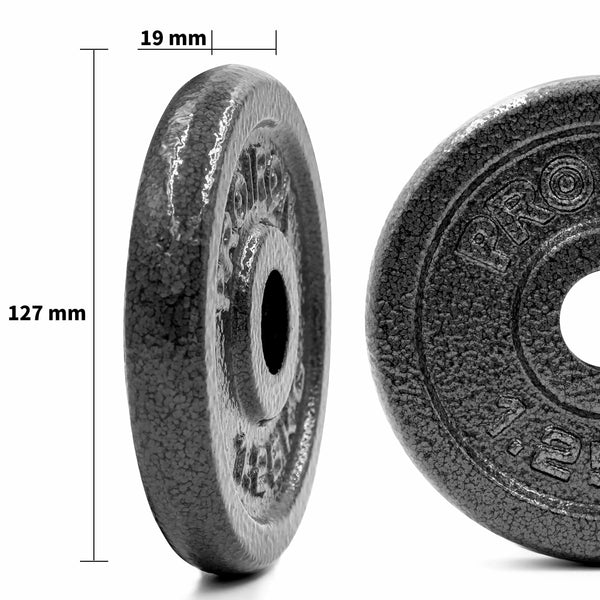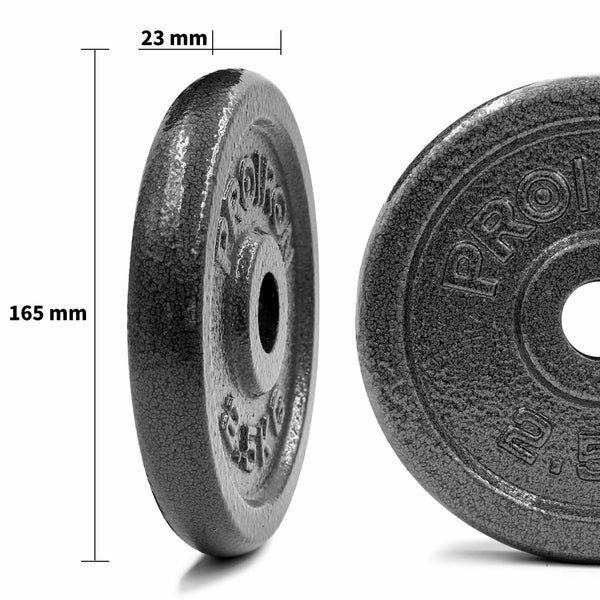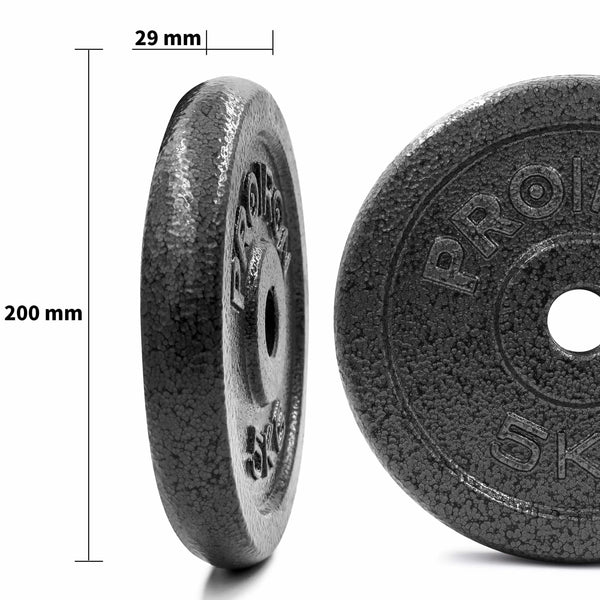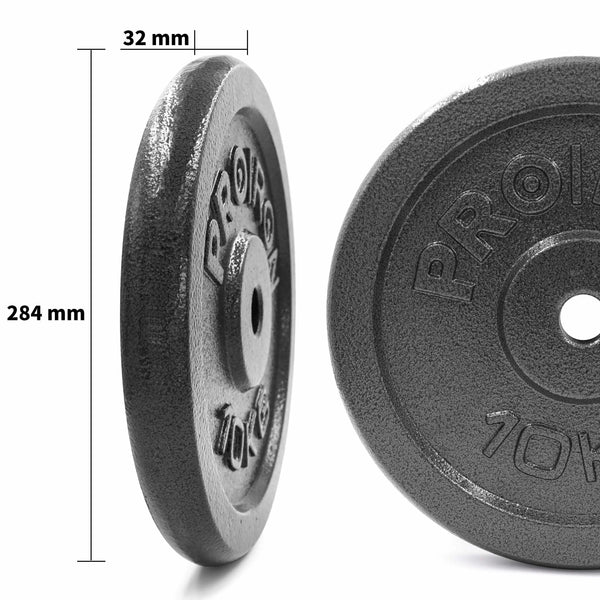 PROIRON Solid Cast Iron Weight Plates - Standard 25mm
"Reliable and long lasting. You can't go wrong with them."
- Berta Nabasa, Customer

ADVANTAGES OF THIS PRODUCT: Customize your weight training
Made of premium solid cast iron - Solid cast iron construction made by automatic casting production line.
High quality and durability - Hammertone finish ensures extreme durability and high quality flat surface.
Wide use - Suitable for commercial and home gym use.
Compatibility - Fit 1 inch (25mm) dumbbell and barbell bars.
Weight Options - Weight range 4*1.25kg, 4*2.5kg, 2*5kg, 2*10kg weight set.
SPECIFICATIONS:
PROIRON Premium solid weight plate comes in a variety of different weight levels to allow the user a customized workout. The heavy-duty cast iron construction delivers durability over years of use. Try them for a variety of exercises, whether you're targeting specific muscle groups or strengthening and toning your entire body.
PROIRON cast iron weight plates sold as below combinations allow you to increase the weight on barbell in small increments.
4 x 1.25kg or
4 x 2.5kg or
2 x 5kg or
2 x 10kg
All of the materials are strictly selected, free of phthalate and lead etc harm contents to human body. PROIRON ensures you to exercise healthily.