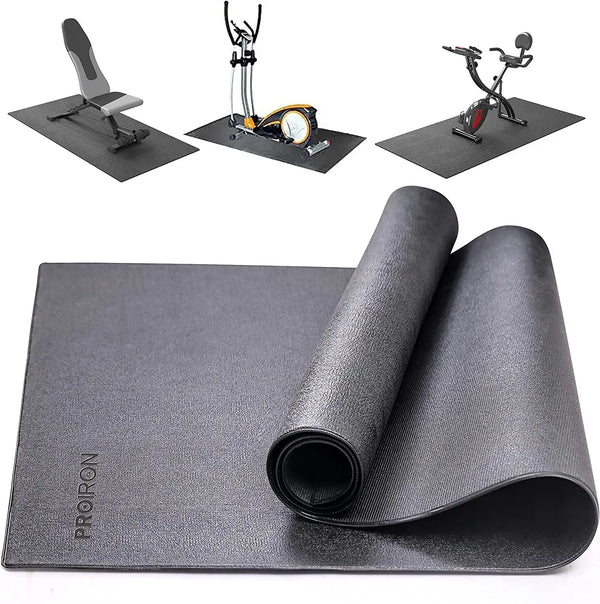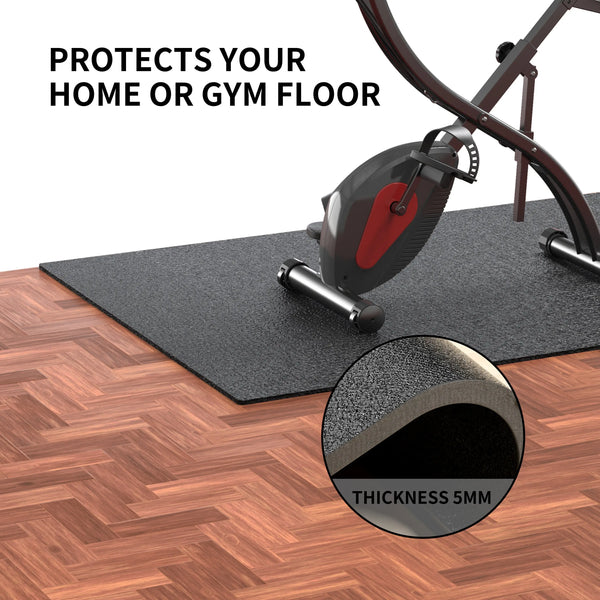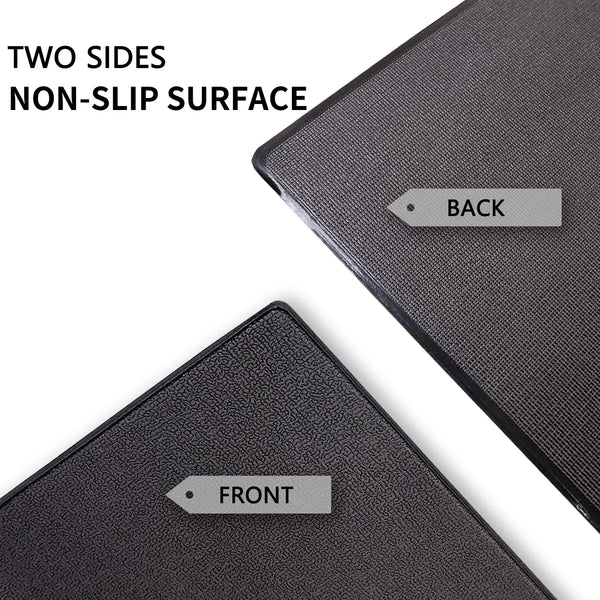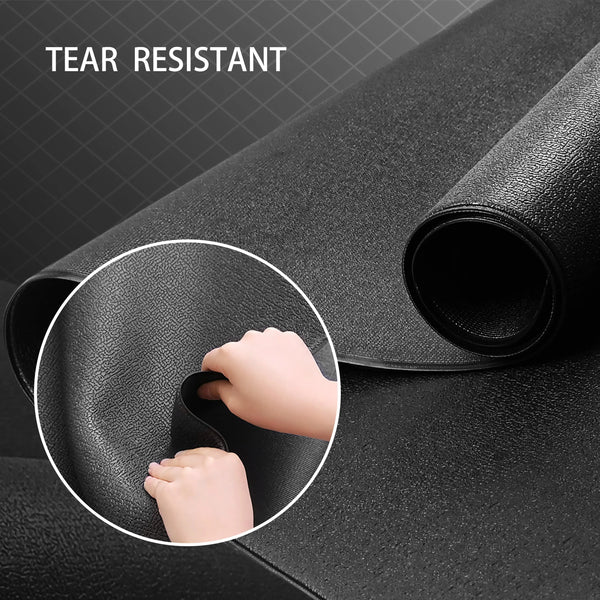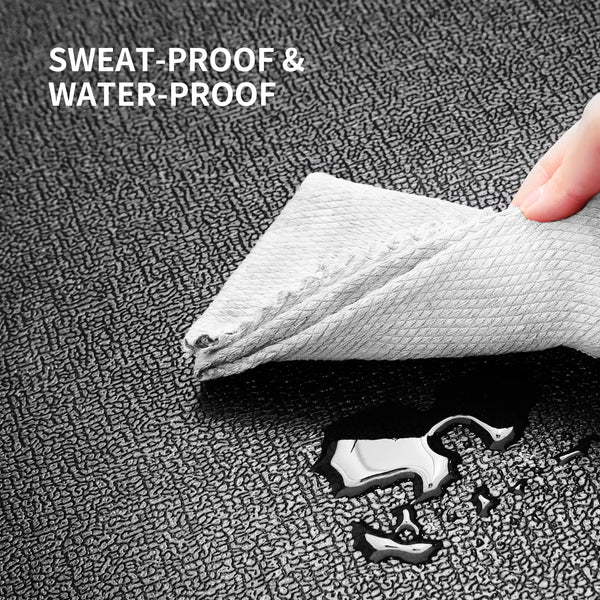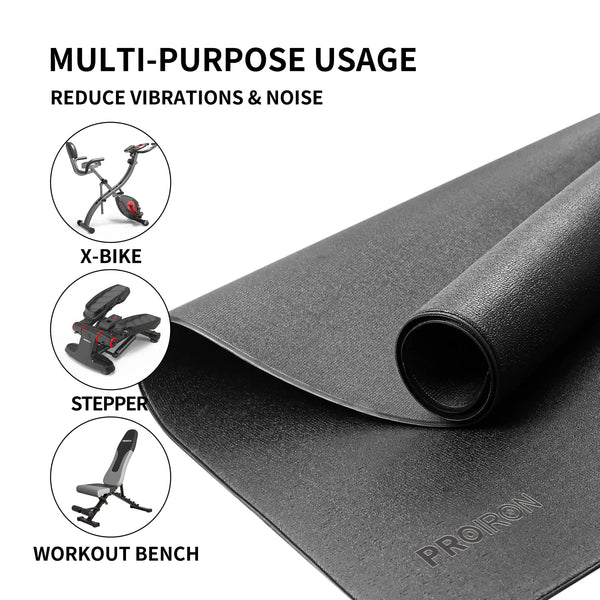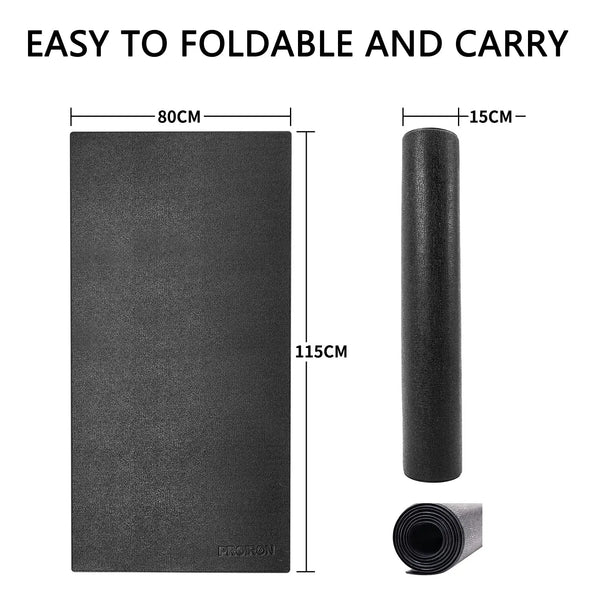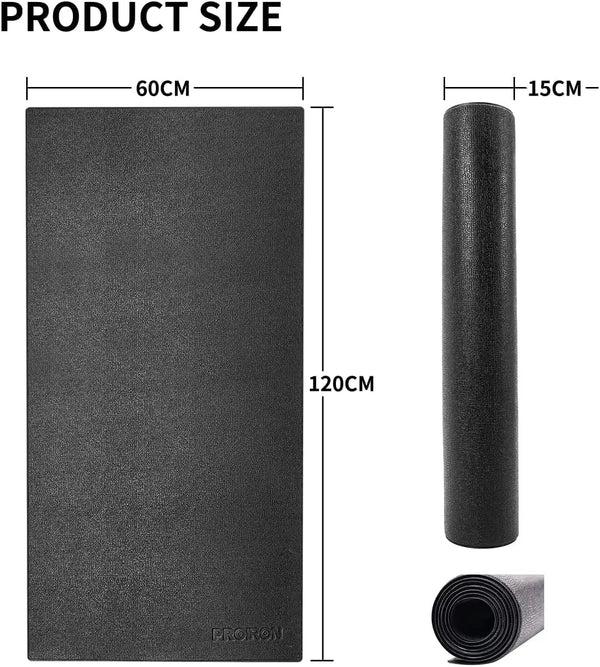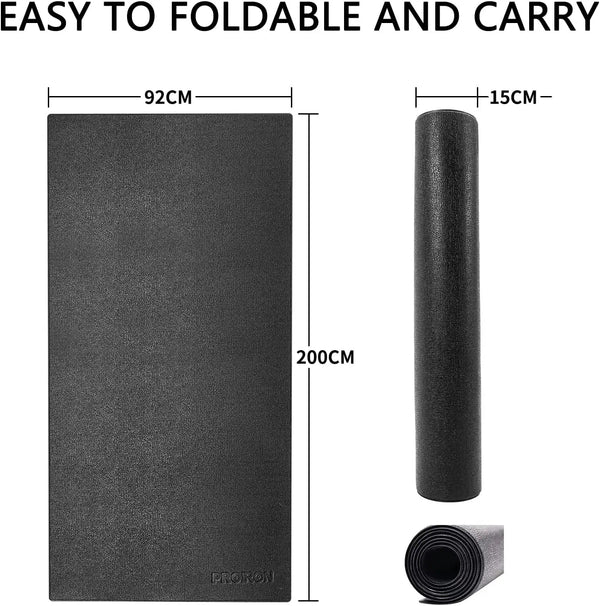 PROIRON Equipment Mat - Floor Protection Mat for Stepper, Treadmill, Bike, Rower
I really like this Gym mat. I use this for exercising at home. It is non slip and thick and comfortable.
Eszter, Customer

Protect your floor and extend your equipments' life circle using one product.
Floor Protection - Made of high-density non toxic PVC foam and has outstanding performance in wear-resistance. Protecting your floor and extending equipments' life circle.

Noise & Slip Reduction - The thick floor mat creates a quiet exercise experience without disturbing other people. It can prevent you from slipping as well as keep your equipment in place.

Versatile Usage - Measuring(L x W) 115 x 80 cm / 120 x 60 cm / 200 x 92 cm, three sizes fit different kinds of equipments perfectly, such as treadmills, exercise bikes, rowing machines, weights bench, etc.

Space-saving & Lightweight Design - In order to save your space, you can easily and quickly roll this floor mat up and store it in the cabinet, under the sofa or bed when not in use. 

Easy Cleaning - The waterproof surface can effectively prevent water and sweat, keeping your mat clean. Simply wipe it with a soft wet cloth and hang it to dry for cleaning.
Size:
200cm x 92cm x 4mm (L x W x Th)
120cm x 60cm x 5mm (L x W x Th)
115cm x 80cm x 4mm (L x W x Th)
Details: