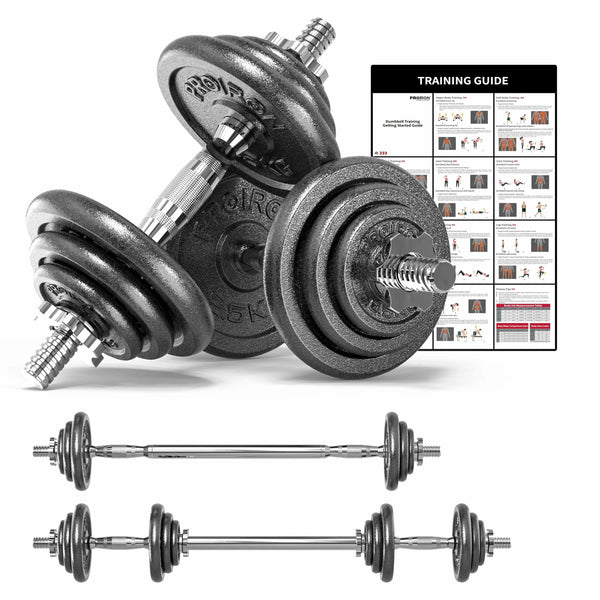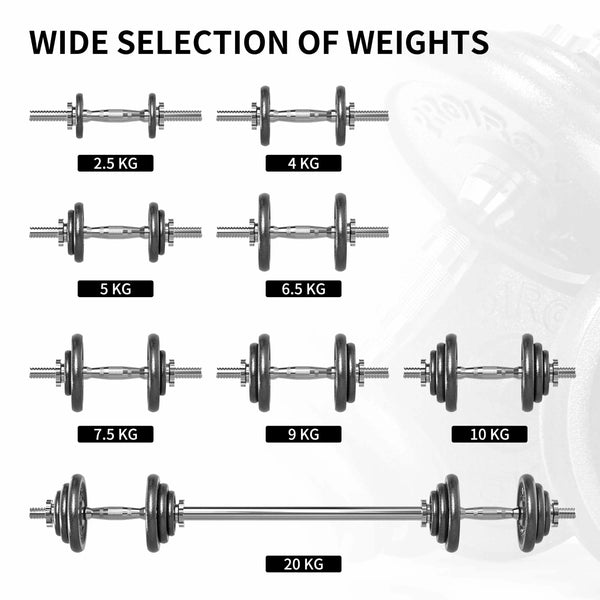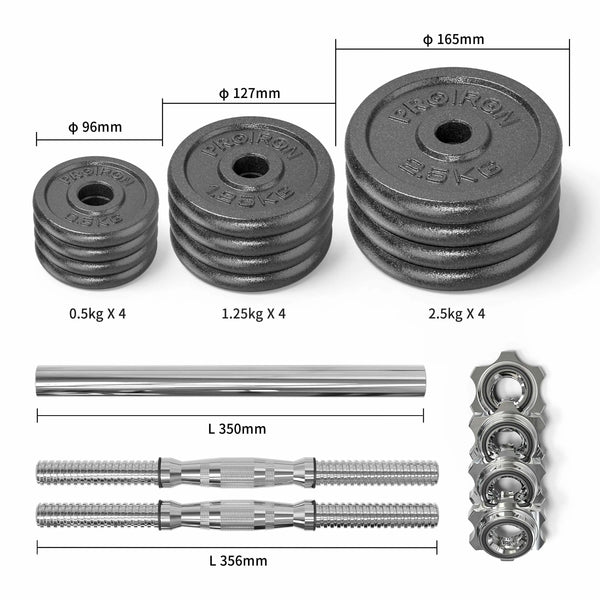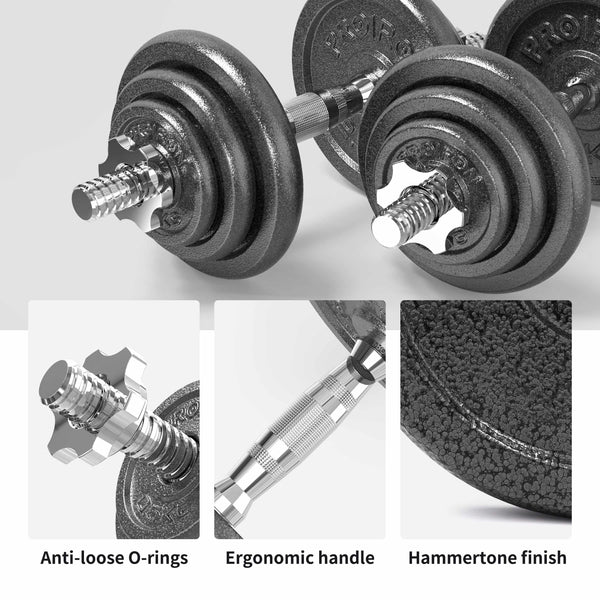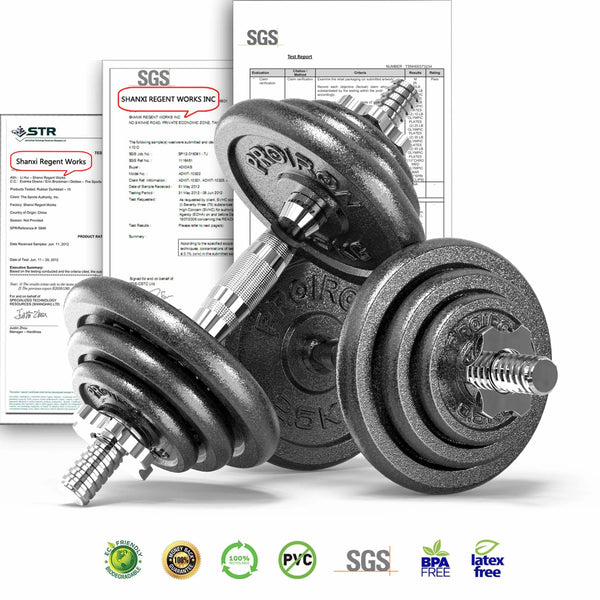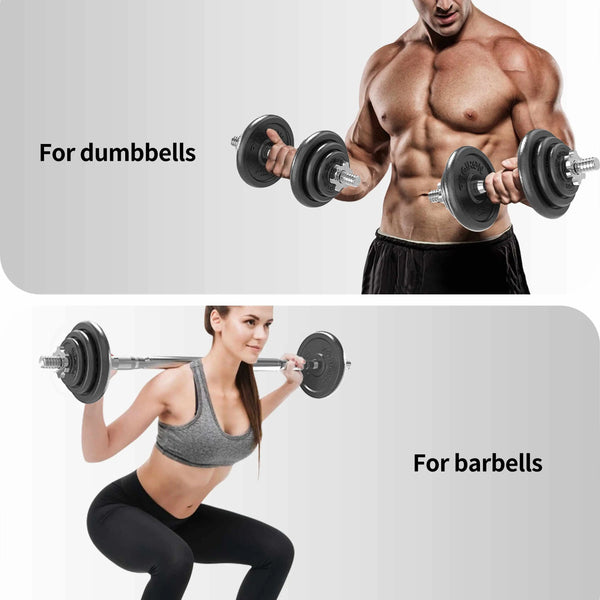 PROIRON 20kg Cast Iron Adjustable Dumbbell Set

Advantages of This Product: Buy 1 Get Both Dumbbell & Barbell
Outfit your home gym - with the versatile PROIRON 20KG adjustable dumbbell set to sculpt and strengthen your muscles. Excellent cast iron dumbbell set for anybody looking to start in the world of weight lifting.
Strictly selected materials - free of phthalate and lead. Unique rubber O-ring anti-loose design
2-1 Free connection steel tube - PROIRON creatively adds in a connection steel bar for you to change the dumbbell to barbell conveniently in one second. The dumbbell set includes two handles, four 0.5kg plates, four 1.25kg plates, four 2.5kg plates, 4 collars, and an extended bar. 
Ergonomic designed knurled handle grip - makes your hands more comfortable.
143mm wide hand grip part - give more room for your hand to grip, making it easier to lift without bumping your wrists for doing certain exercises.
Wooden style, another option in the same weight and size:
PROIRON Walnut-Steel 20kg Dumbbell set.
Details:
Specifications: (20kg includes dumbbell bar weight)
| | |
| --- | --- |
|  Part | amount |
| 0.5kg cast iron weight plate | x4 |
| 1.25kg cast iron weight plate | x4 |
| 2.5kg cast iron weight plate | x4 |
| 35cm chrome dumbbell bar | x2 |
| Chrome spinlock collar | x4 |
| Connection steel tube | x1 |


Warm Tips:
1. When use the connection steel tube, please make sure to screw tightly for safety.
2. In longish weight training, please wear gloves to protect your hands.