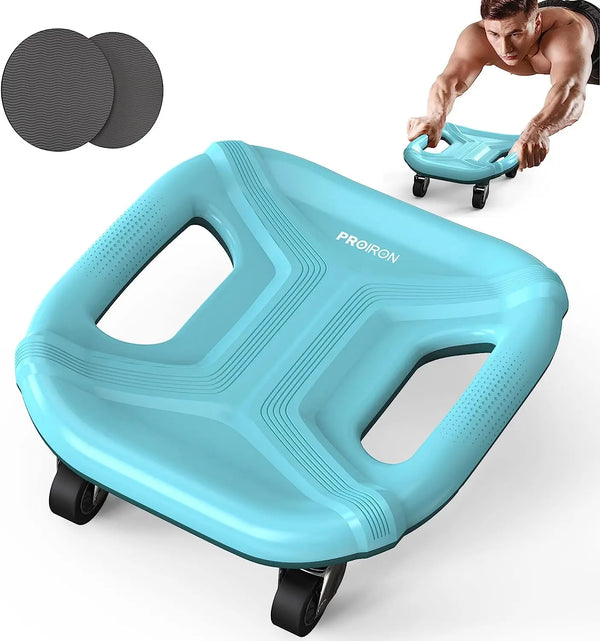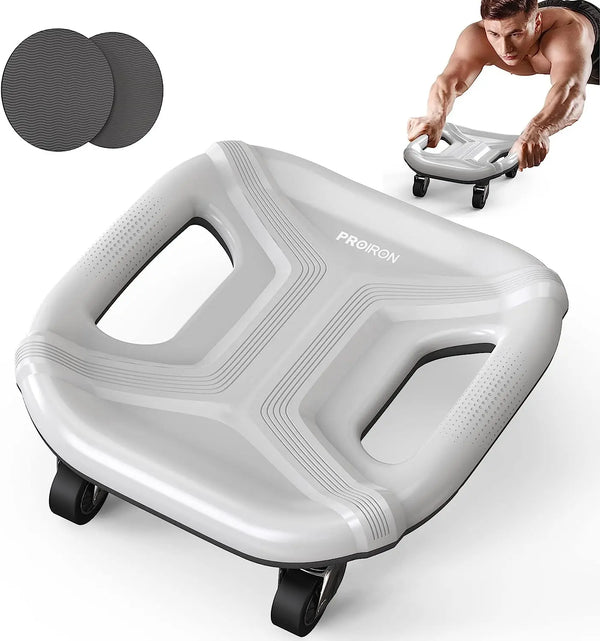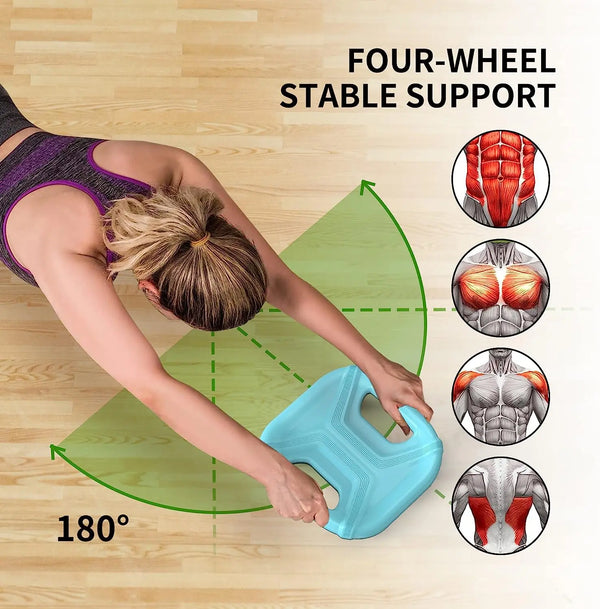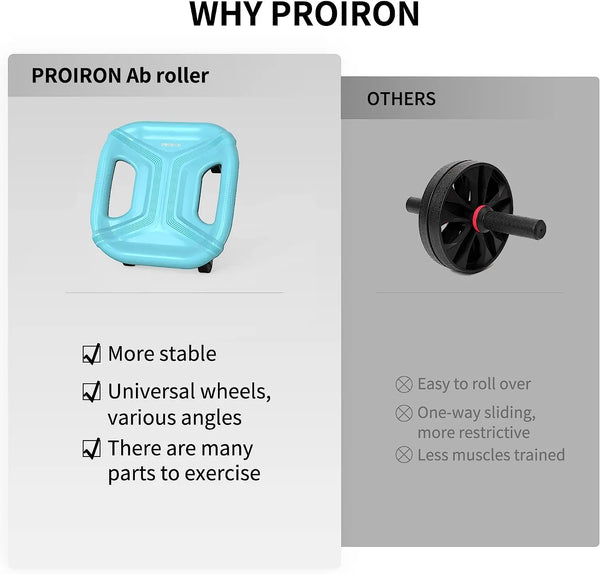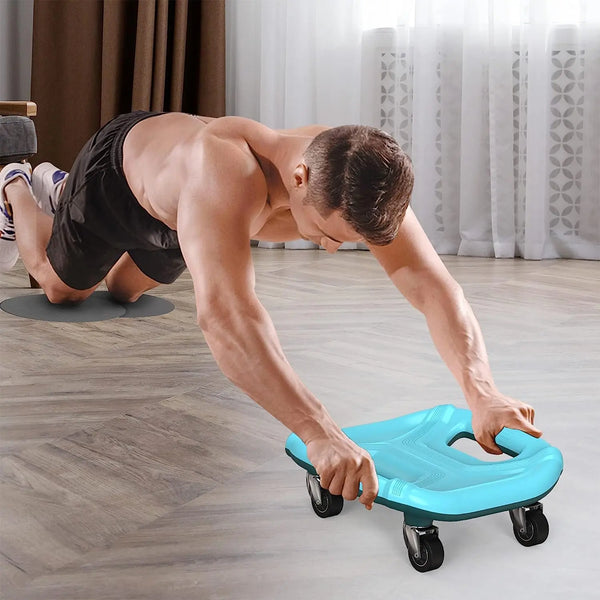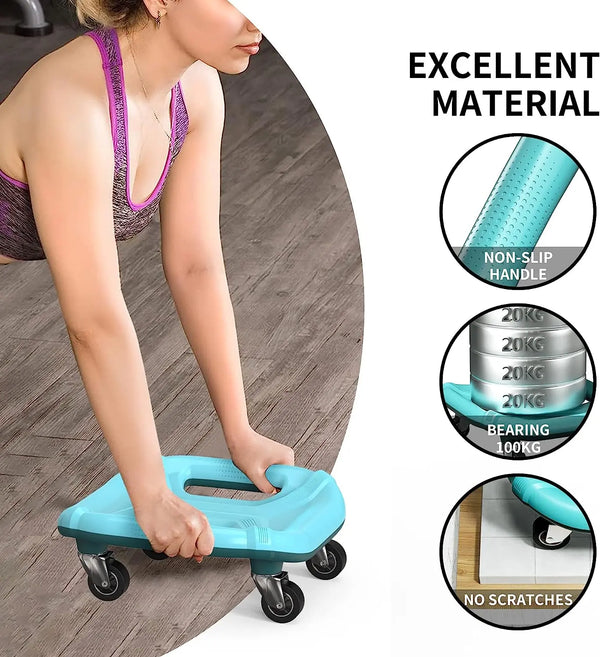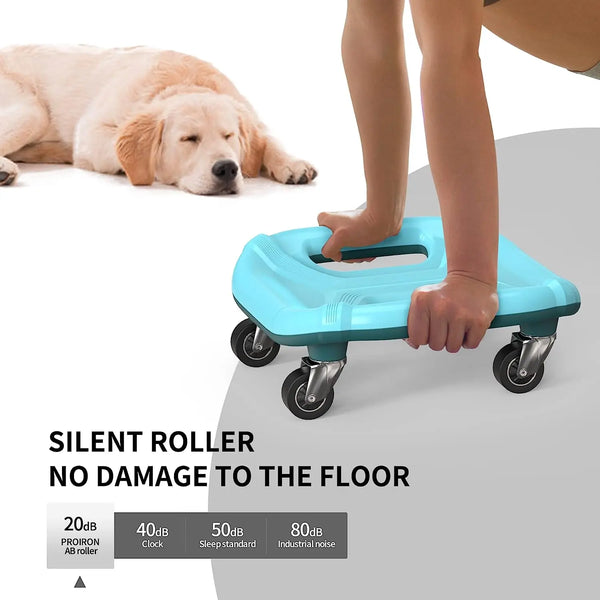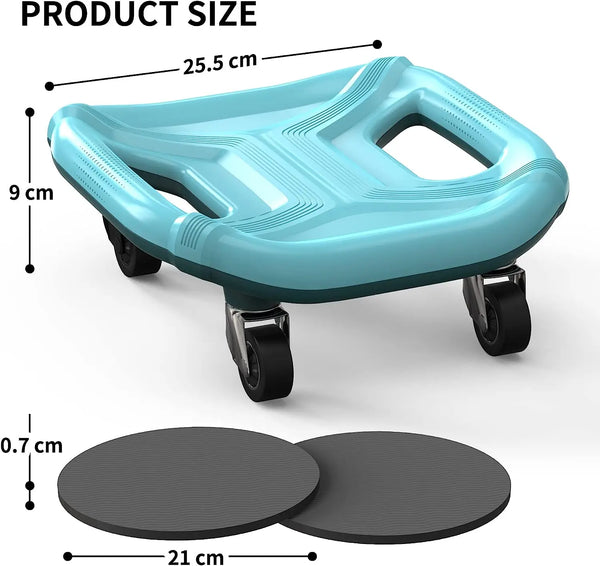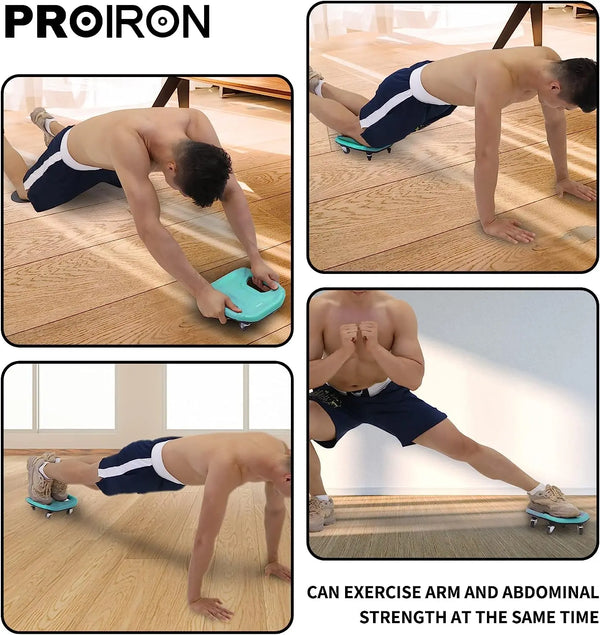 PROIRON Ab Roller, 360° wheels rotation roller for Abs Workout + 2 knee mats

Fun and Versatile - Traditional ab roller only goes in one direction, but our wheels can move in 360° directions. Comes with an exercise instructions for fun and challenging.

Activate Your Core - Our abdominal wheel roller is a game changer - What is unique about this is that it forces you to use muscles that you don't normally engage in other ab roller.

4 Wheel Balance Ab Wheel - This abs roller wheel will not roll over as it has 4 wheels. Avoiding injury when working out is not difficult anymore.

Compact & Lightweight - This ab wheel roller does not need assembling, it's small and is convenient to store. Ideal for muscle exercising, fat burning which can be trained at home, office, gym, or outdoors.

Consideration for details - This abdominal wheel has anti-skid handles and quiet-using design. It also comes with two thick foam pads for you to rest your hands/elbows/knees on while working out.