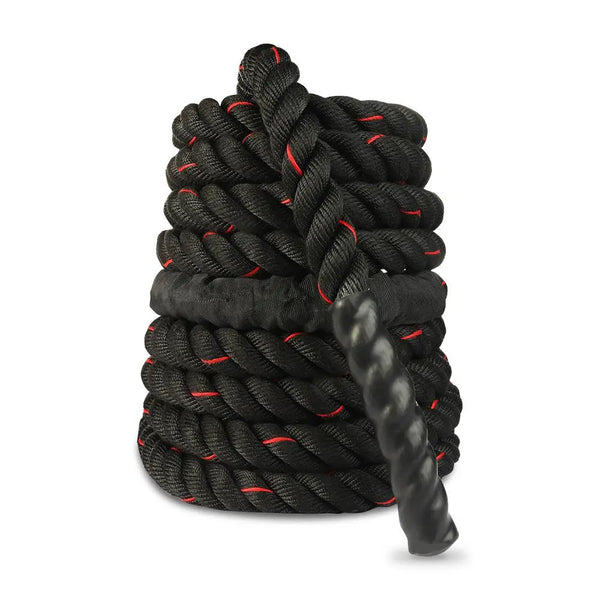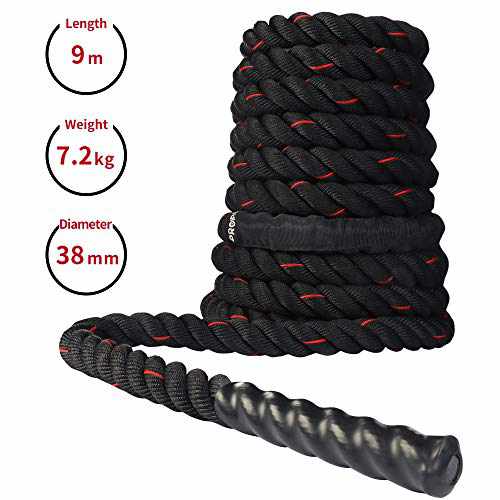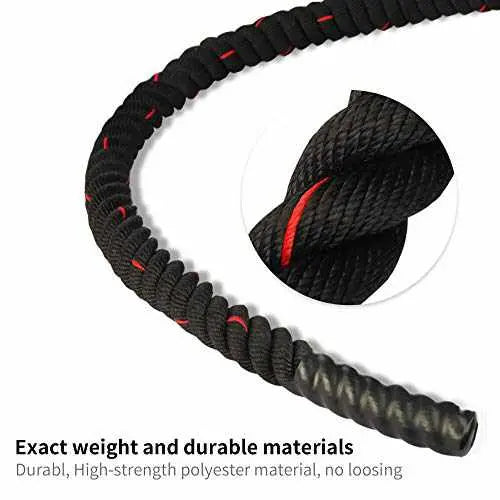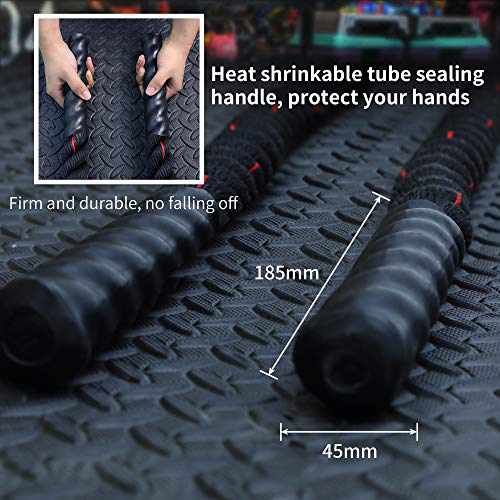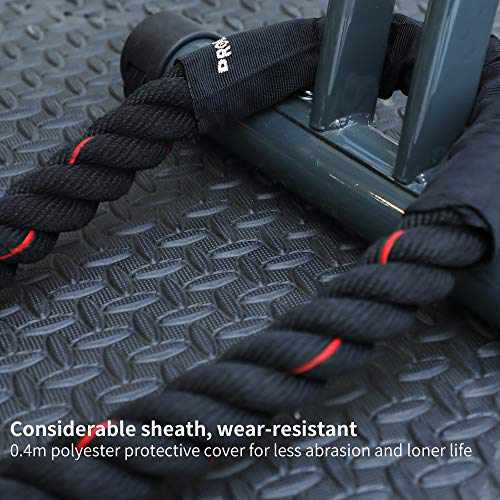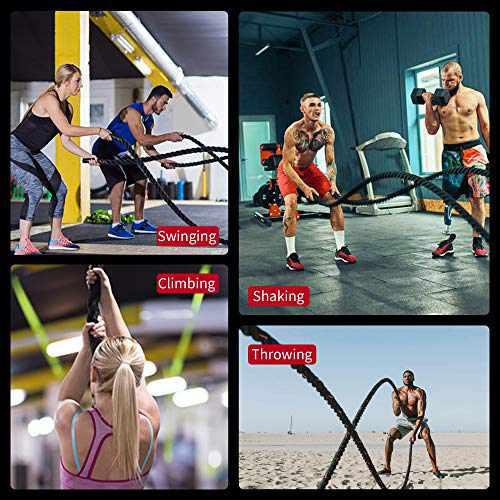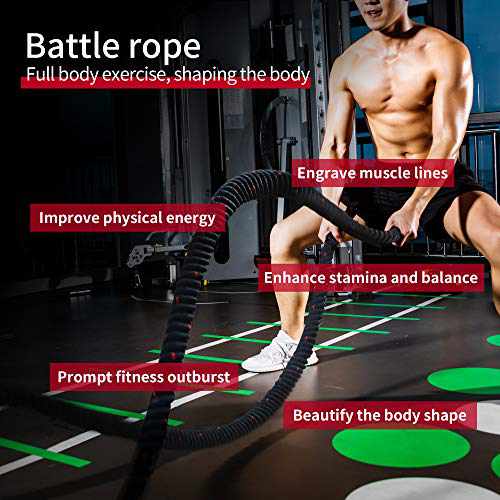 PROIRON Battle Rope 9M /12M

【High Quality Material】 Battle ropes is made of 100% Poly Dac, heavier than Polypropylene and Polyester. Battle ropes 9m is approximately 7.7 kg. Battle ropes 12m is approximately 10 kg. PROIRON Battle rope is odorless and environmental-friendly, perfect for both home gym or outdoor workout.

【Durable and wear resistant】 Fitness Rope has 38mm Diameter and 3-STRAND TWISTED DESIGN. Battling rope won't fray or leave fibers on the floor, high tensile strength. Ropes for fitness come with 40cm nylon sleeves covered to protect the rope from friction, much more durable.

【Battle ropes 9m & 12m】 The shorter gym training ropes 9m is suitable for those new at rope training, while the longer exercise training rope 12m is suitable for challenging rope workout.

【Heat Shrink Handles】 Each end of battling rope is sealed with a heat shrink, help to keep its shape, protect your hands and offer you firm grip and better sports training experience.

【Versatile】 Battling rope can be used for strengthening workout, cardio exercise, coordinating and shaping arms/ abdominal / shoulders/ legs/ core muscles. PROIRON battle ropes is widely applicable for crossfit, fitness training, athlete, boxer and sport-lover.