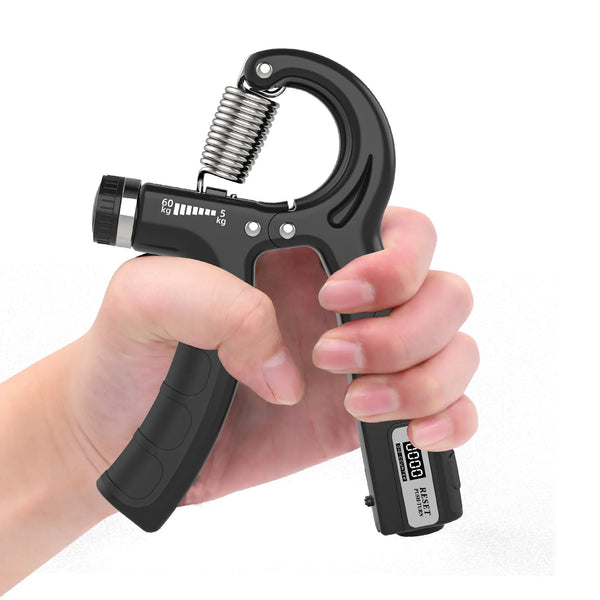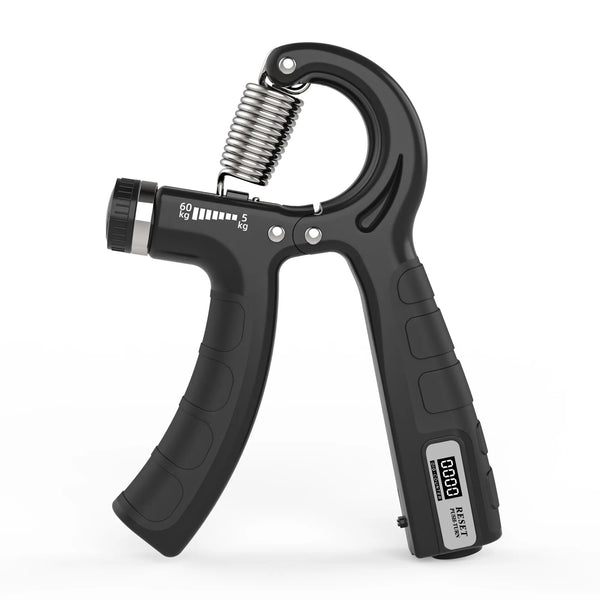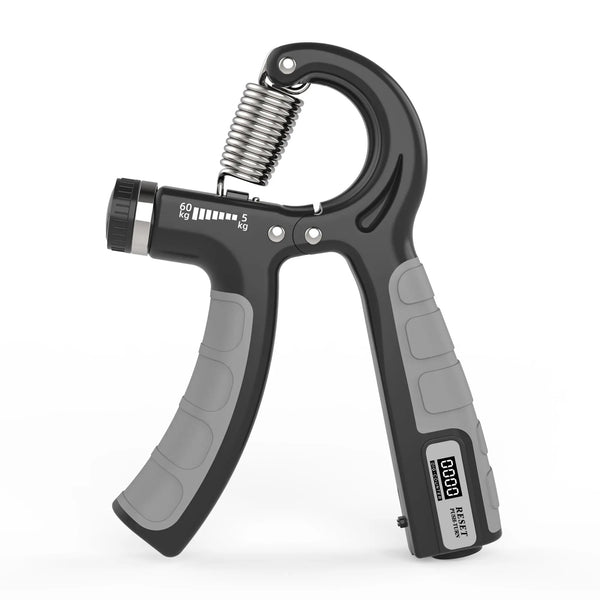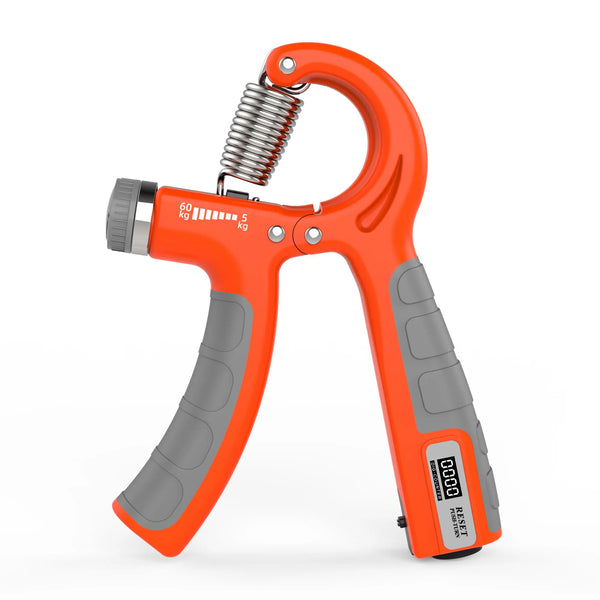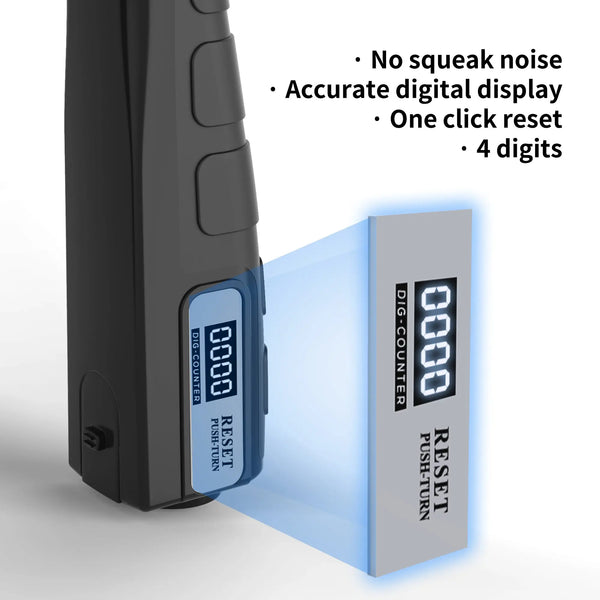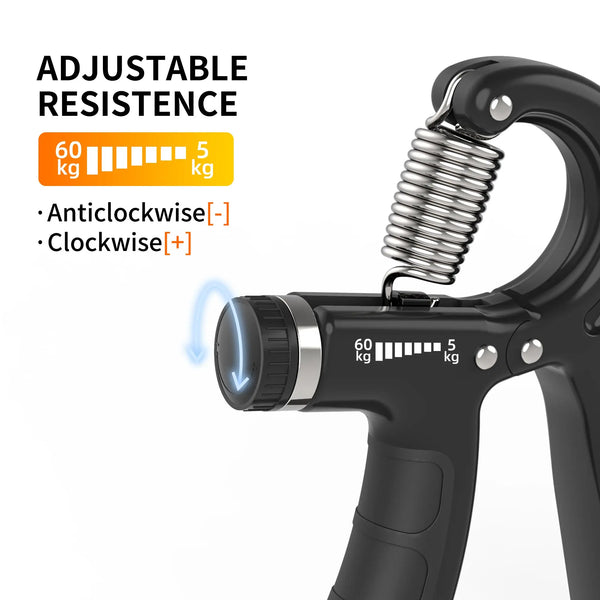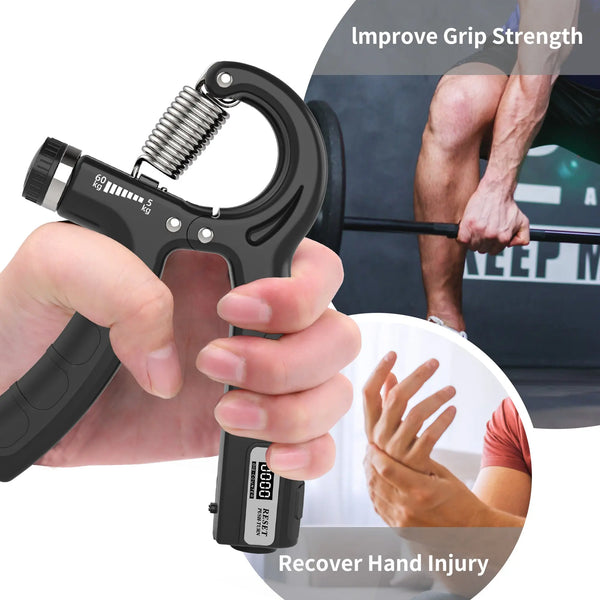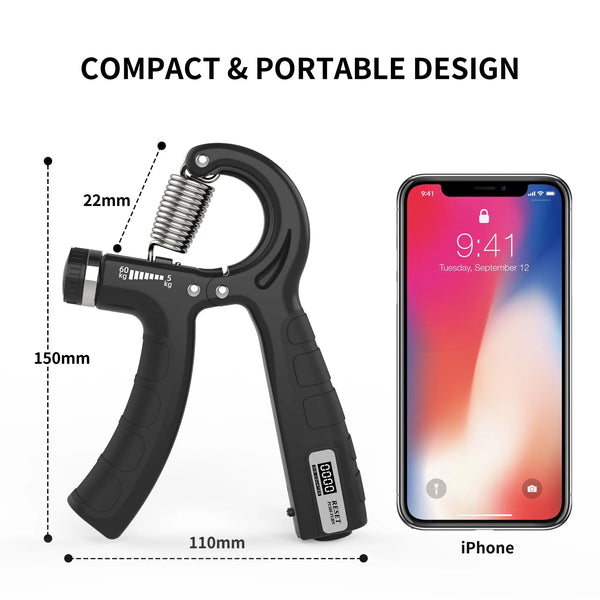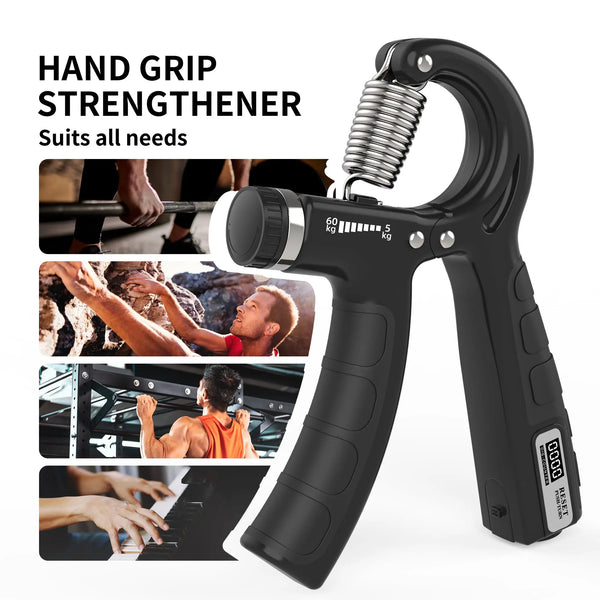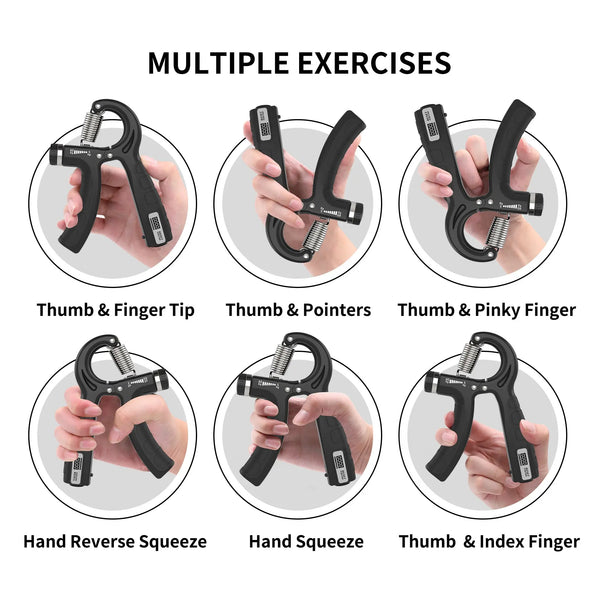 PROIRON Hand Gripper, Grip Strengthener with Digital Counter

Digital Counting - Hand gripper can count grip times up to 9999. You can better understand your training progress and training results. Press the bottom button to reset the counter.

Adjustable resistance - The resistance of this grip trainer can be easily adjusted. You can use it to have a progressive training.

Grip Strength & Injury Recovery - Hand grip strengthener is a perfect tool to recover from hand ligament injury, rheumatoid arthritis, carpal tunnels, tendonitis and wrist fractures. Daily exercise with this grip strengthener also helps to increase finger flexibility.

Durable Construction - Grip trainer is made from high quality material with a rust proof steel spring for durability. Comes with soft anti slip rubber grips.

Portable Design - Use it at home, take it with you to the office or while travelling so you can work on grip training anywhere in 5-10 min. Suitable for all age groups and fits well for all hand sizes.