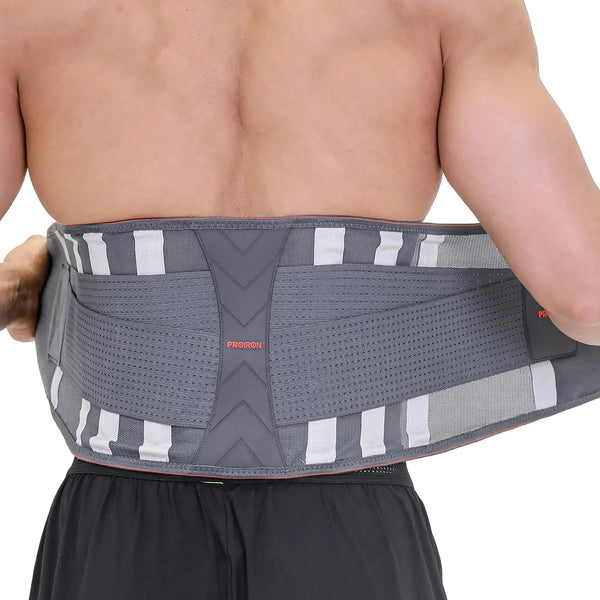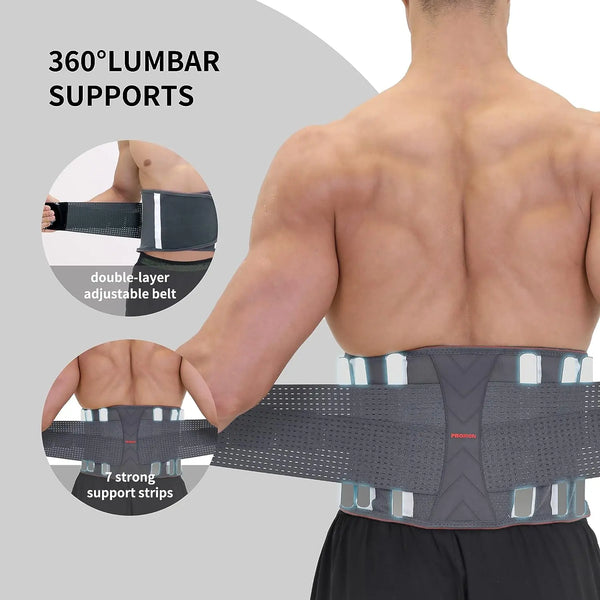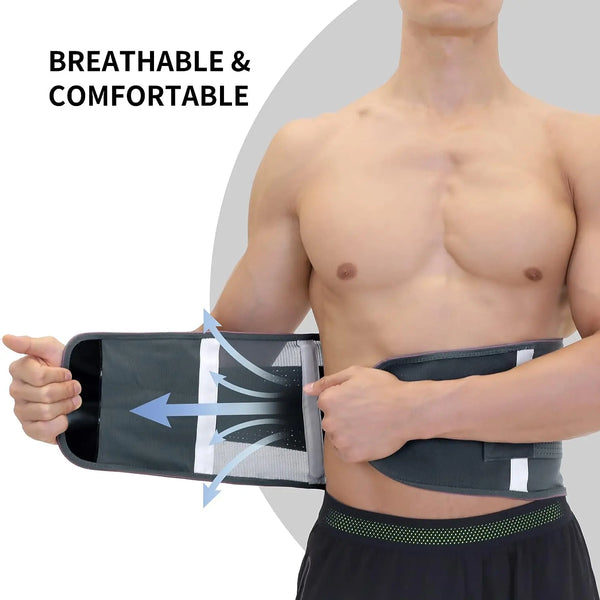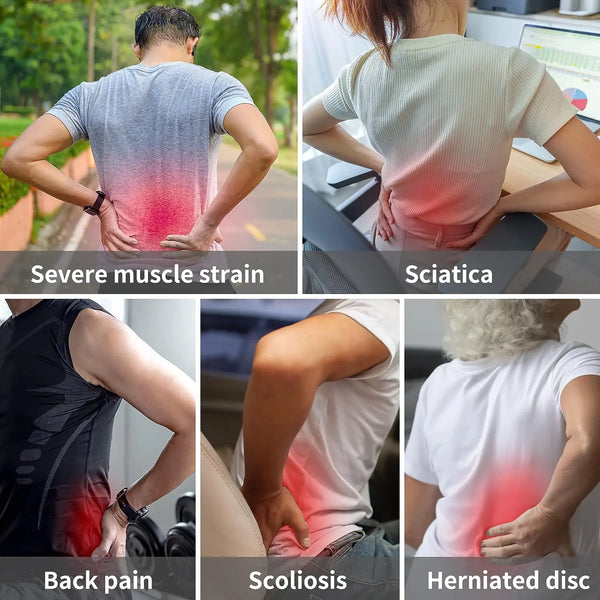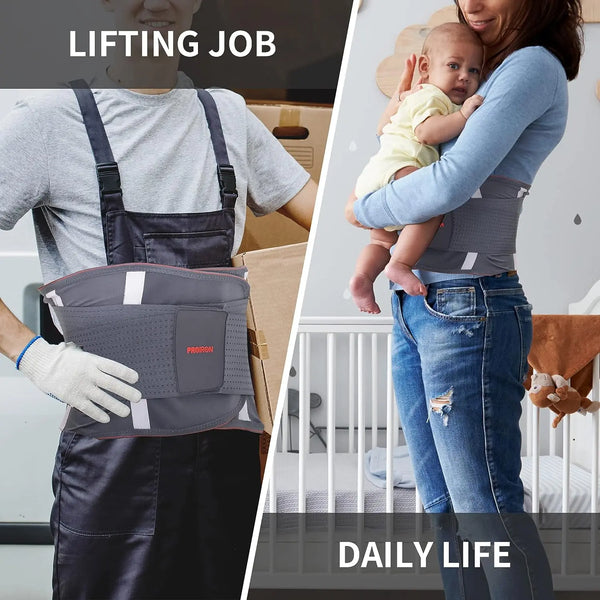 PROIRON Breathable Lower Back Support Belt - 3 Sizes, M/L/XL

Fast pain relief - Our back support belt provides pain relief by reducing pressure on discs, nerves, muscles, and ligaments.

Stabilising design - This lumbar support belt features 7 vertical columns to provide lower back support. The back belt stabilizes the spine and reduces the pressure.

Dual adjustable straps - Provides customized fit and warmth to the lower back while simultaneously remaining flexible to allow for free movements.

Maximum comfort - This lower back support is particularly comfortable and provides stability and high flexibility for all kinds of activities.

Lightweight & premium material - We make this lower back pain relief lumbar support belt with highly breathable and lightweight material to ensure you're not subjected to sweaty and moisture-built back. Designed for office, home and outdoor use, suitable for people of all ages.