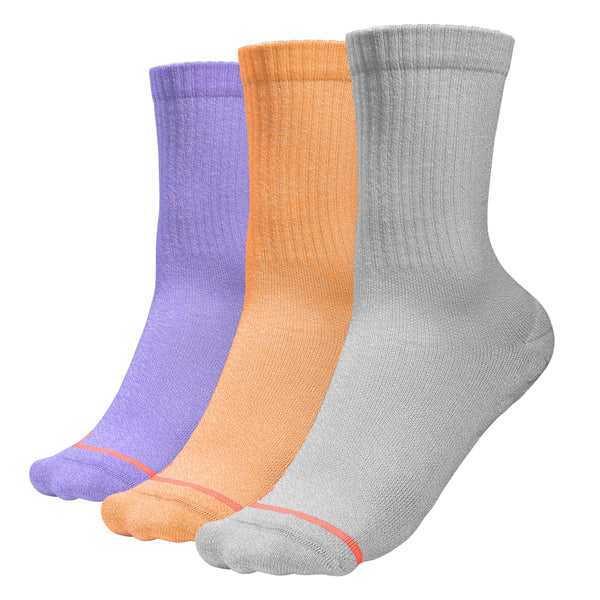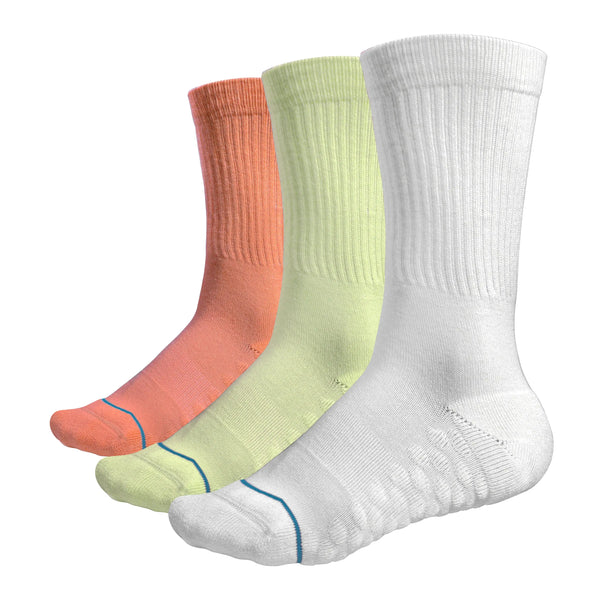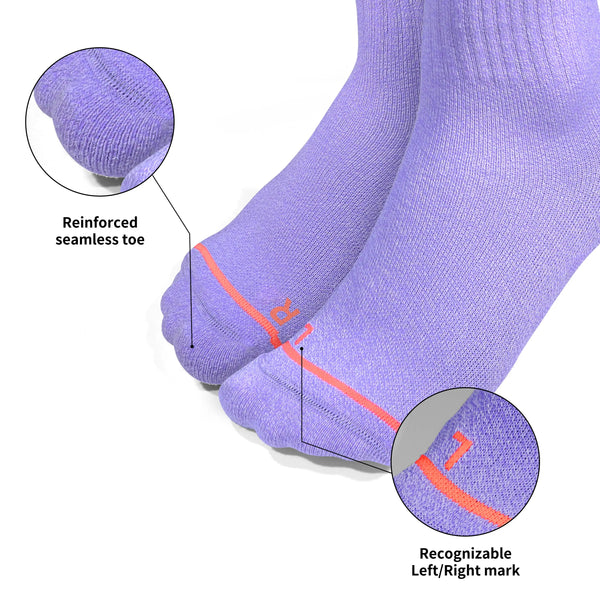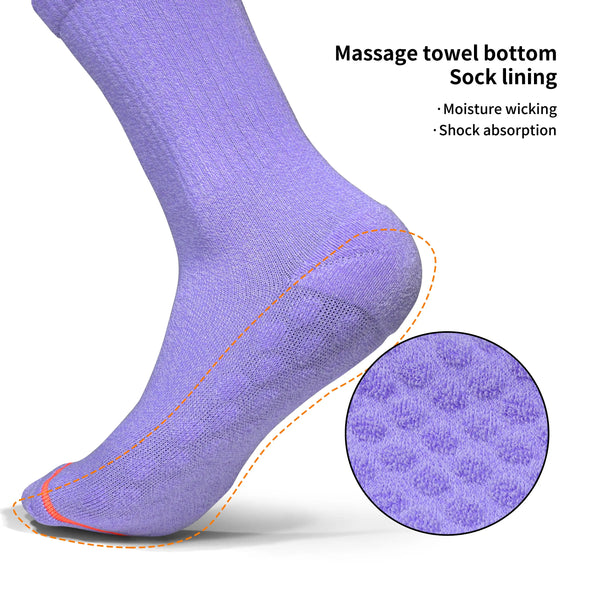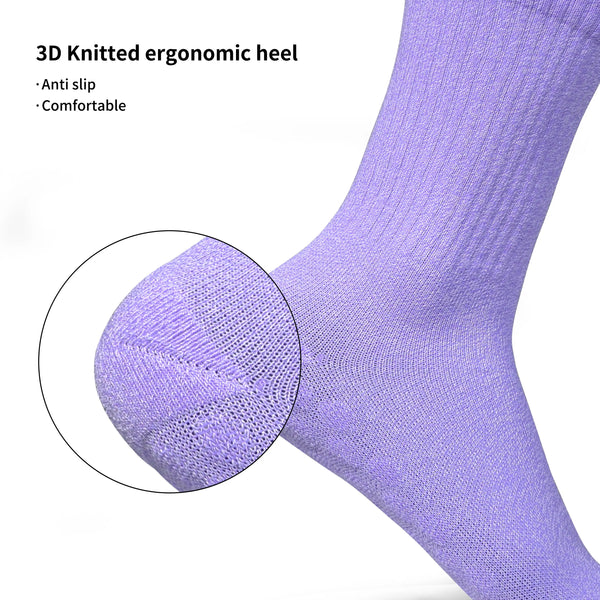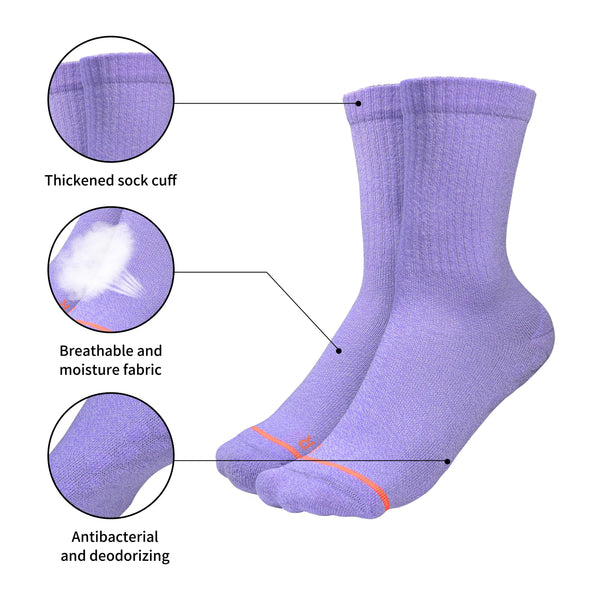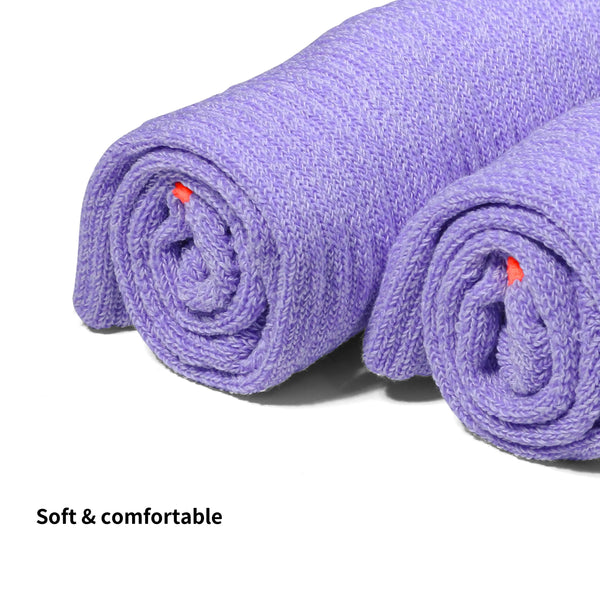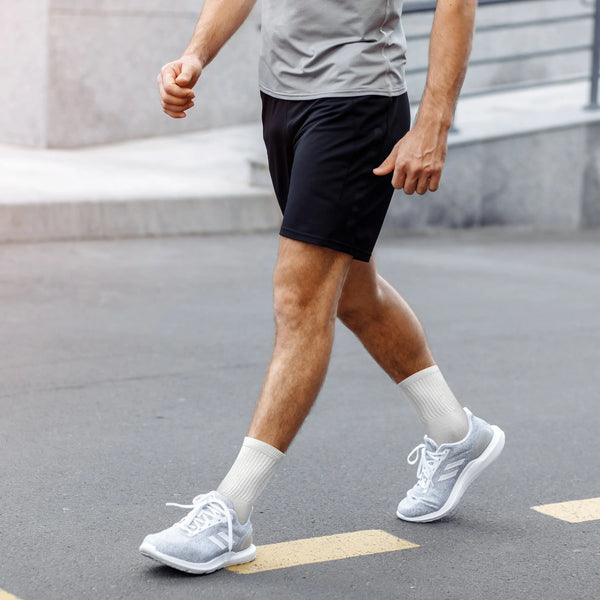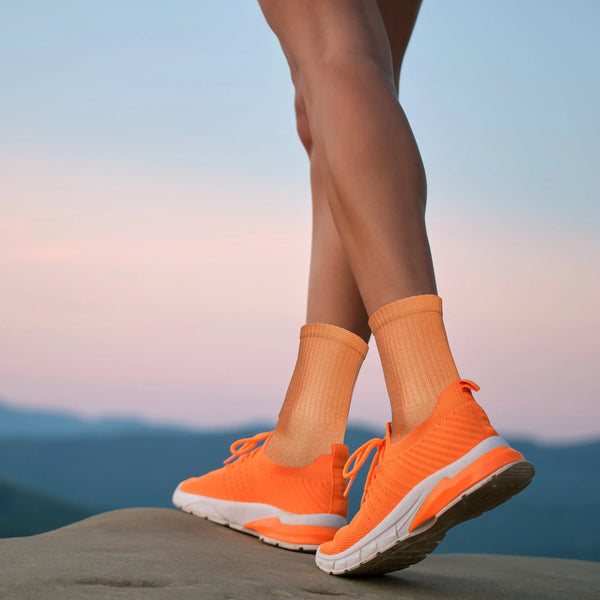 PROIRON Christmas Socks Outdoor Socks Women and men - Set of 3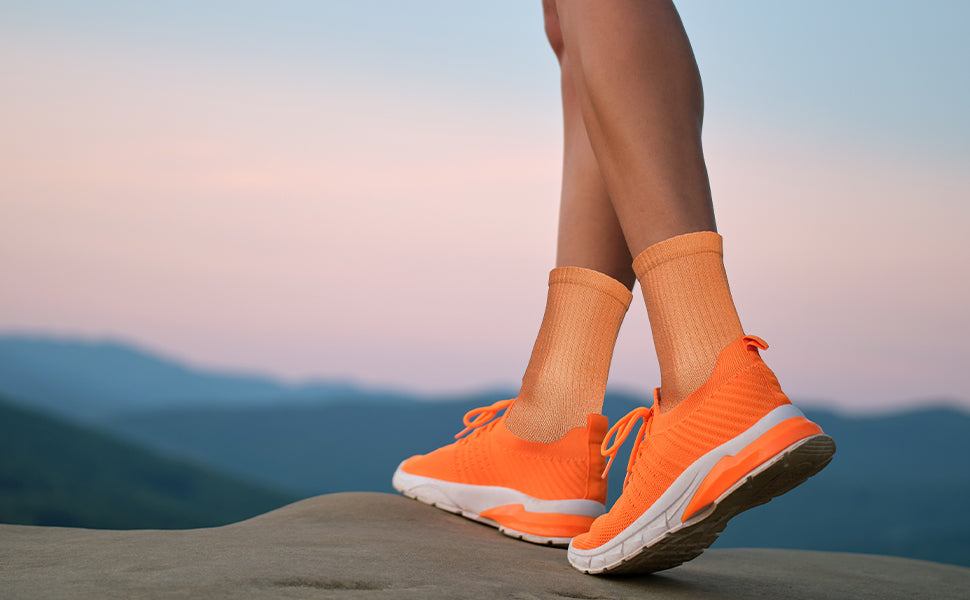 Handcrafted Toe Seam: Each pair of knee-high socks is meticulously handcrafted, ensuring a smooth and comfortable toe seam that delivers the ultimate in comfort during your workouts.

L/R Label for Quick Identification: No more fumbling to figure out which sock goes on which foot! Our knee-high socks come with clear L/R labels, allowing you to quickly identify the correct way to wear them.

High-Density Wave-Dot Cushioning and Shock Absorption: The sock's sole features a high-density wave-dot design, offering a massaging effect on your soles and effectively reducing shock during your activities, providing extra care and comfort for your feet.

3D Contoured Heel for Anti-Slip Grip: With a unique 3D contoured heel design, our knee-high socks snugly conform to your feet, preventing them from slipping down and allowing you to stay focused on your workout without sock-related distractions.

Breathable Fabric Blend, Moisture-Wicking, Antimicrobial, and Odor-Resistant: Crafted from a high-quality blend of 70% Nylon, 27% Cotton, and 3% Lycra, our knee-high socks offer exceptional breathability. They also feature moisture-wicking, antimicrobial, and odor-resistant properties, ensuring your feet stay fresh and hygienic during your workouts.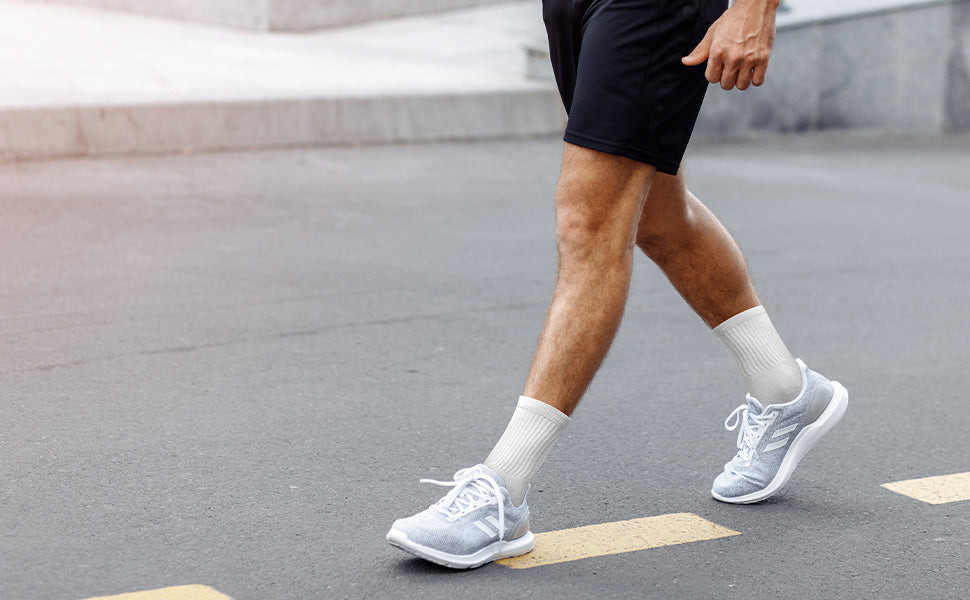 Whether you're running, working out, or engaging in other sports activities, our athletic knee-high socks will be your indispensable companion, delivering unparalleled comfort and performance support. Shop now and elevate your sporting experience!