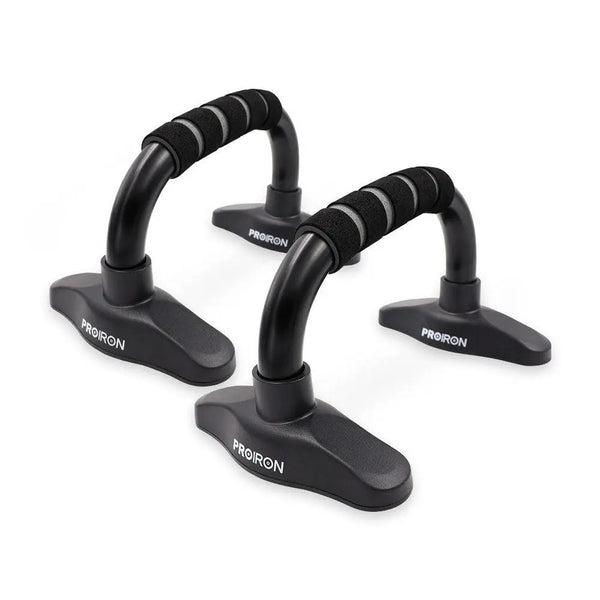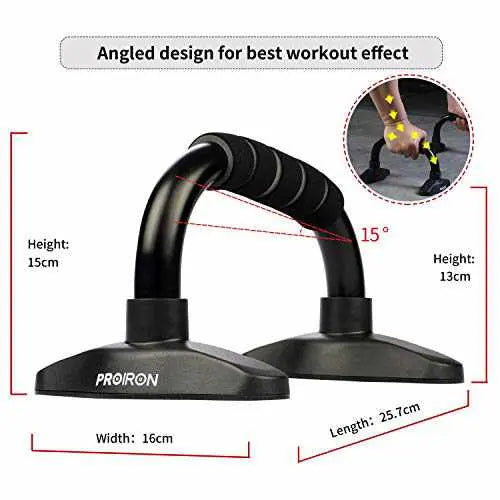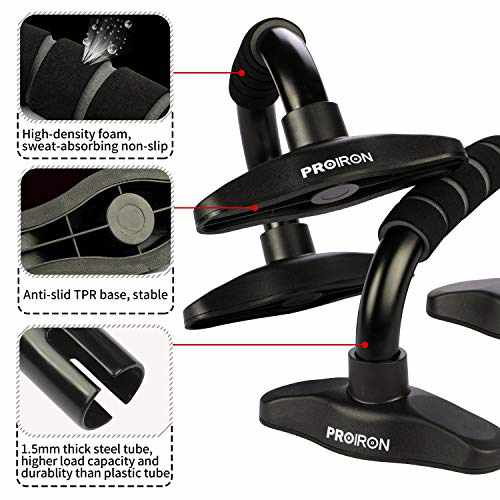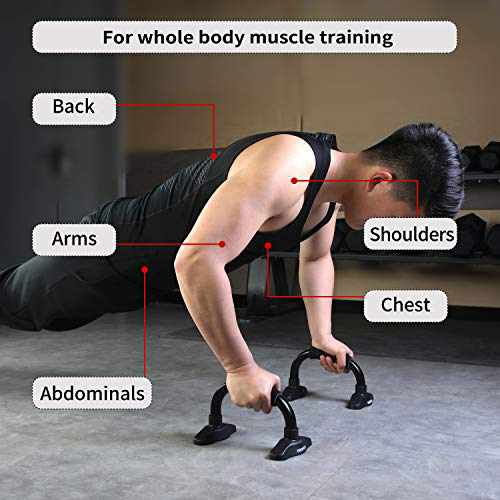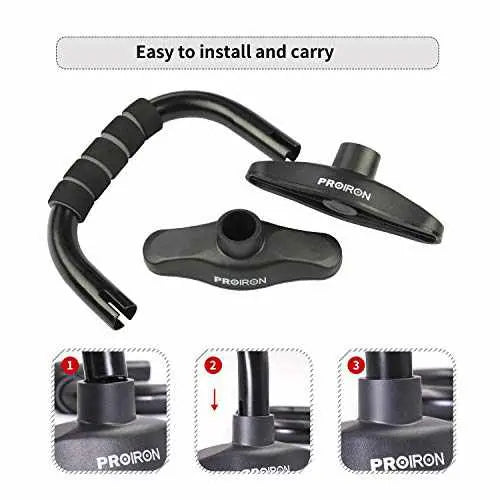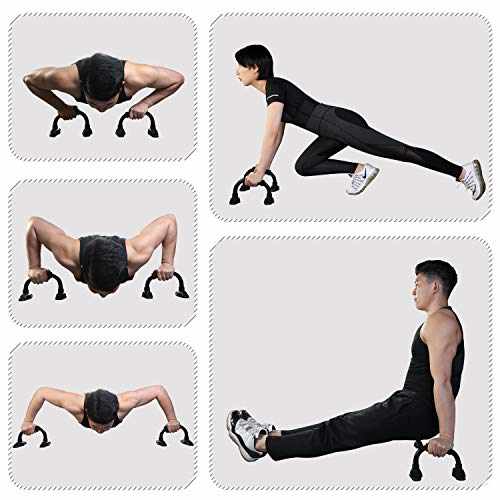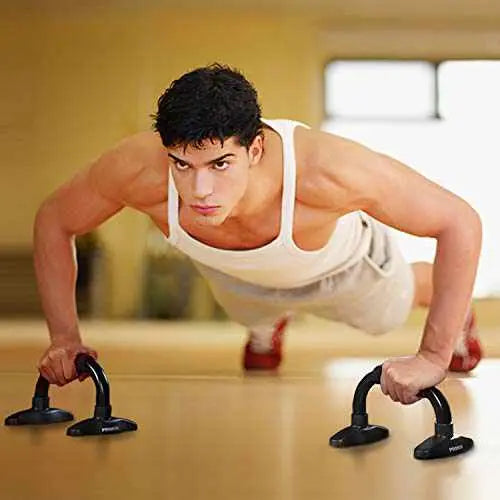 PROIRON Push Up Bar Stands with Non slip Foam Grip

ADVANTAGES OF THIS PRODUCT:
Thicker steel tube - PROIRON push up bar stands is design with H shape with 1.5mm thickness steel tube, which is safer and more durable than plastic push-up bars. Weight load is 300KG.
Excellent stability

 - 

Push up bars have strong base with anti-slid TPR material to add stability to protect all floor surface.
More effective workout

 - 

Push up handles have 15-degree tilt angle that allows a wider range of motion, easier to stimulate muscles. Push up stands give you greater stretch and stronger contraction of chest, shoulders and triceps
Compact and Portable

 - 

Proiron pushup bars is lightweight and detachable, easy to carry, storage and assemble. Push up equipment is suitable for workout home gym or outdoor exercise fitness training.
Comfortable, Non-slip Grip

 - 

Anti slip push up stands include soft, breathable and comfortable foam handle for long-term use. Chest Bar help ease the pressure on your wrists, increase the intensity of your push-up workout.
SPECIFICATIONS:
Warm Tips:

1.Please warm up for 5 minutes before the first training to avoid straining your muscles.

2.Please take note of the breathing when you use the push-up.

3. By adjusting the distance between both hands, you train with the device your muscle in shoulders, arms and back.

4. Please note the relaxation exercise after the workout with the support supports.

5.Please choose the appropriate exercise methods and intensity according to your own physical condition.For beginners, it is recommended to reduce the exercise intensity during the initial stages and gradually increase the intensity to avoid injury or muscle damage.