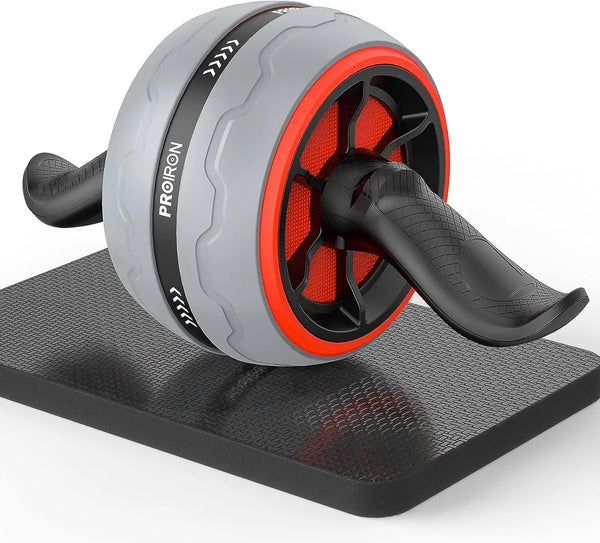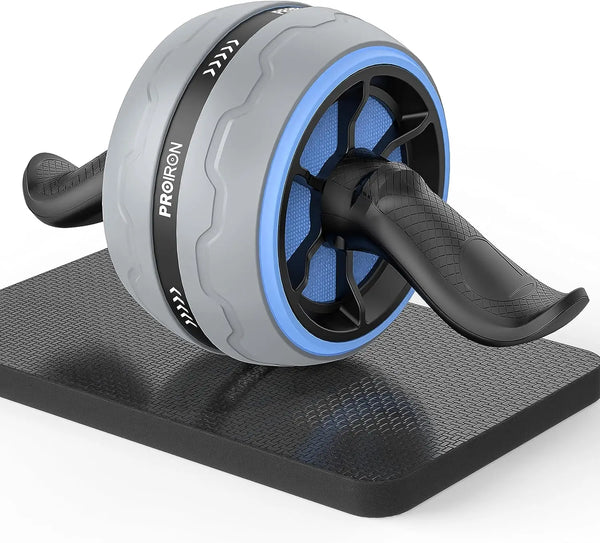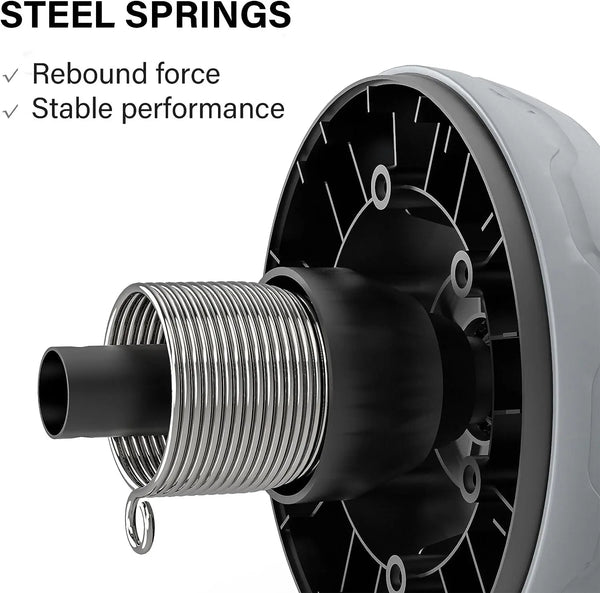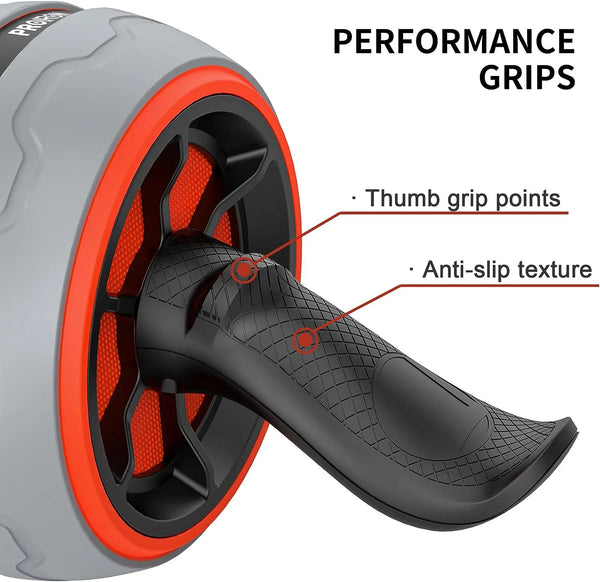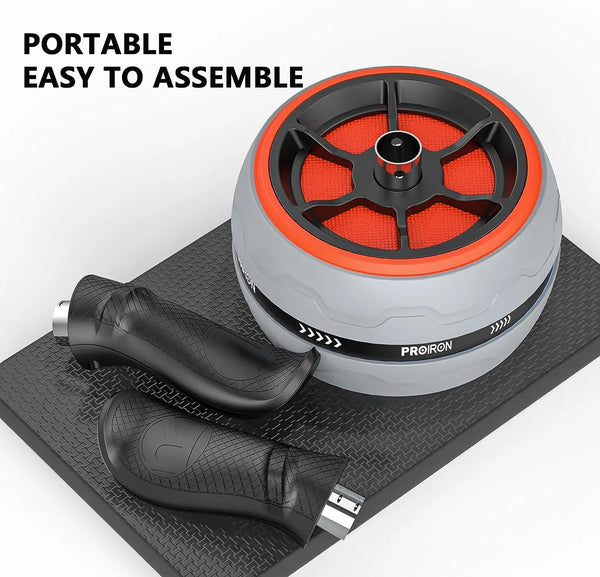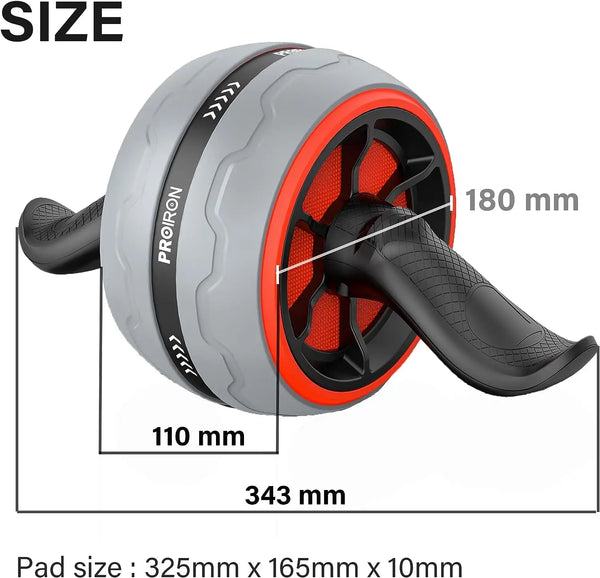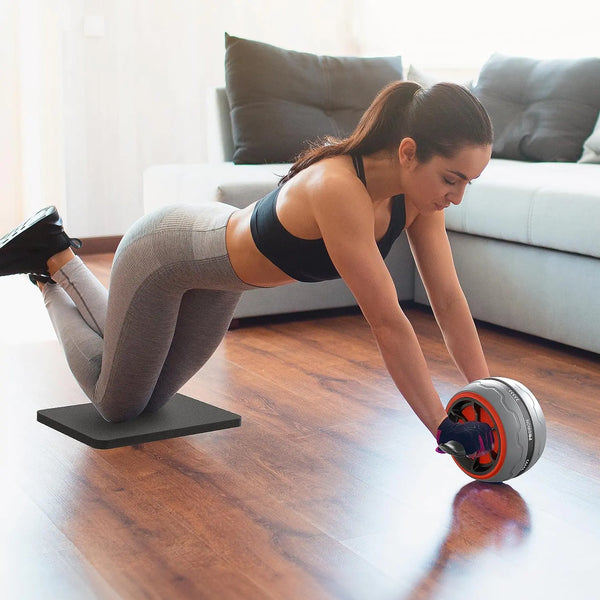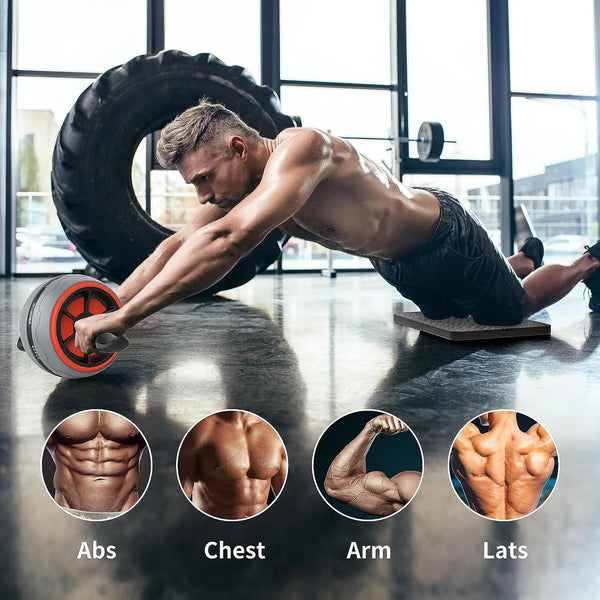 PROIRON Rebound Abdominal Wheel, Ab Roller + Knee mat

STRENGTHEN ABDOMINAL CORE - The abdominal roller is designed with robust springs, offering resistance that enhances abdominal and arm training.

SILENT WORKOUTS AT HOME - Equipped with a built-in sound-dampening compartment, the fitness roller significantly reduces the noise generated by spring-assisted movements.

HIGH-QUALITY CONSTRUCTION - Featuring an extra-wide wheel, the AB Roller ensures stability during left, right, or center rolls, effectively targeting obliques.The outer rim is made of durable TPE material, suitable for various surfaces.

THOUGHTFUL ERGONOMIC DESIGN - The handle's curved shape effectively engages arm and core muscles. Its simple one-piece disassembly design ensures easy installation and convenient portability.

CARVE YOUR ABS - Crafted with a precise golden angle, this fitness roller offers stable multi-angle side sliding that effectively engages core muscles.
Product contains:
1 x Ab roller
1 x Knee mat