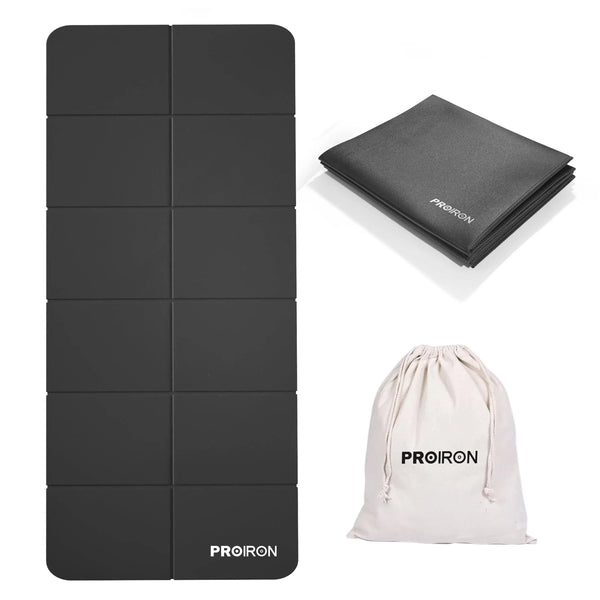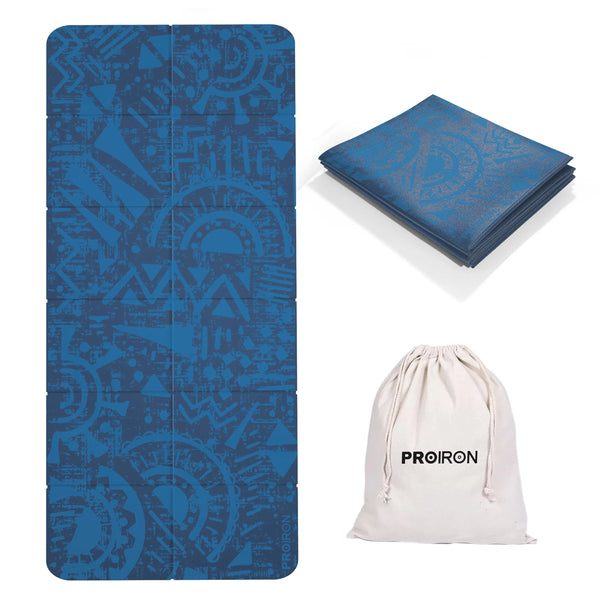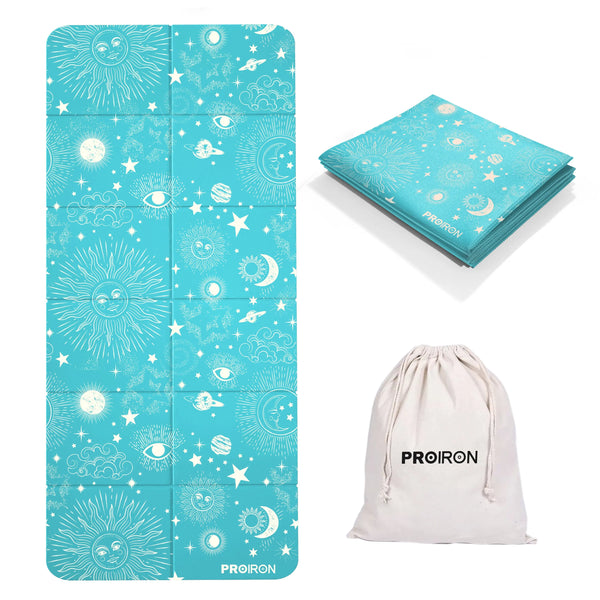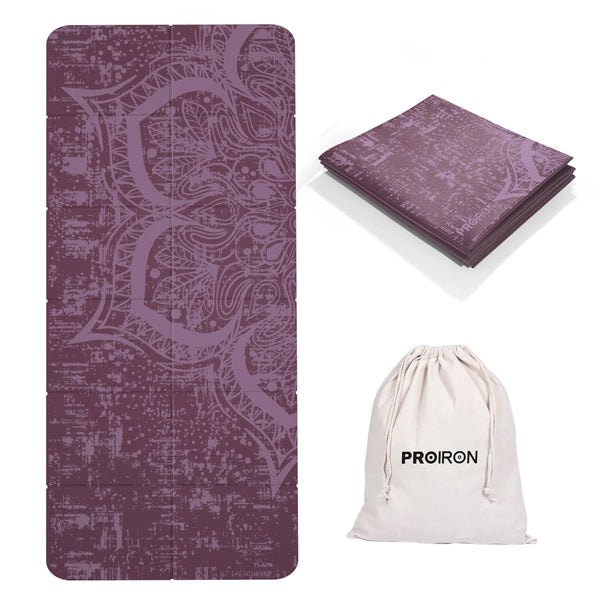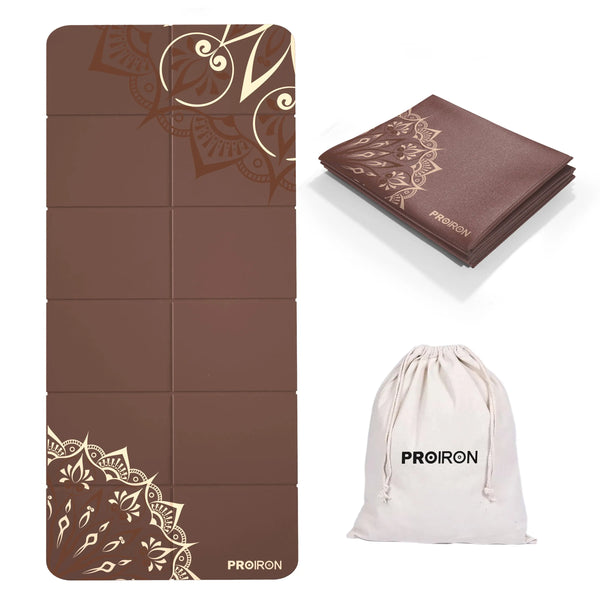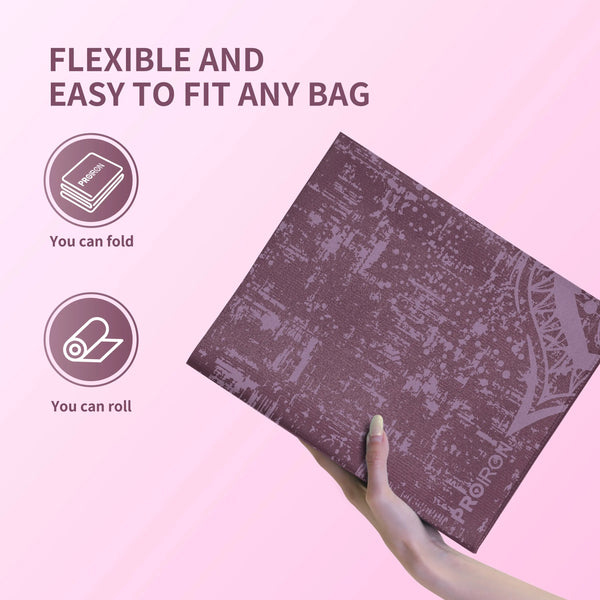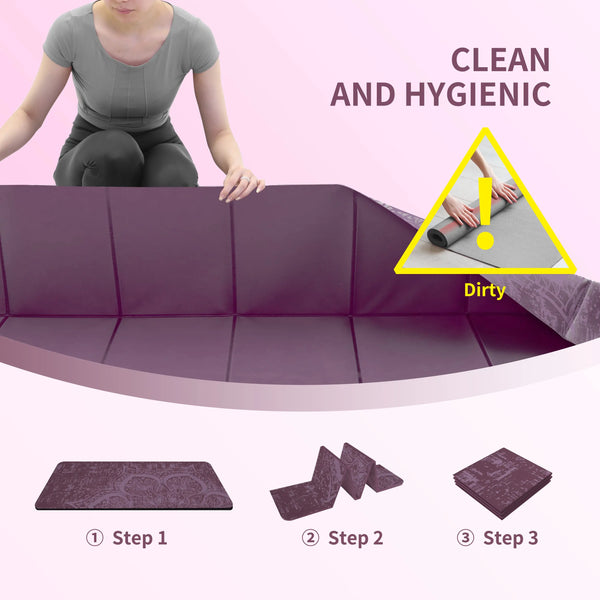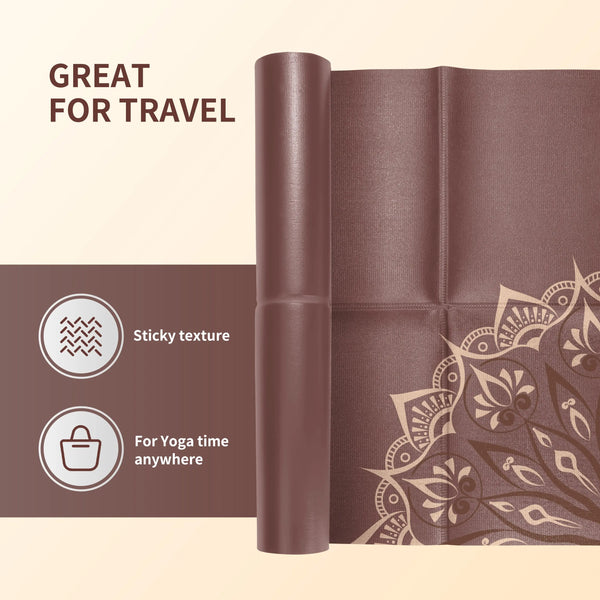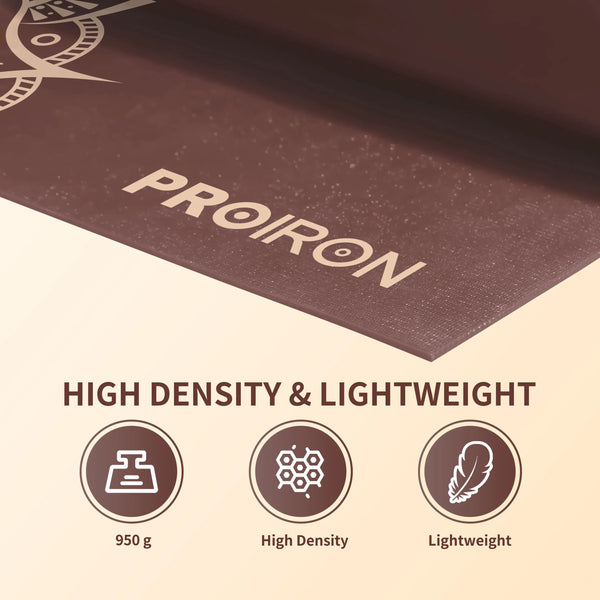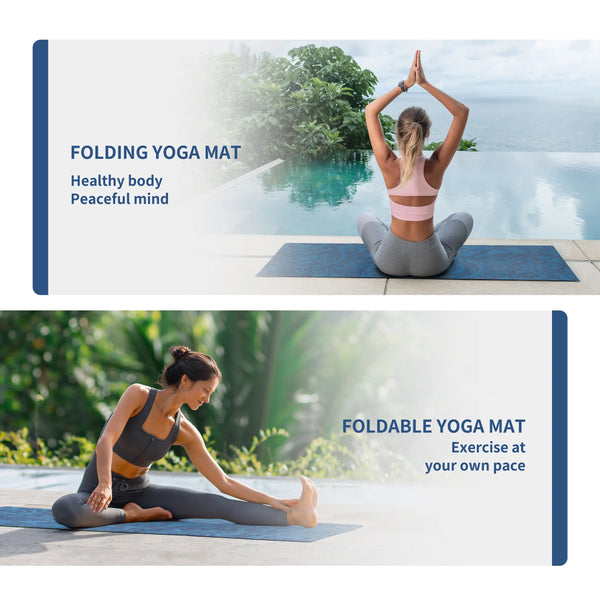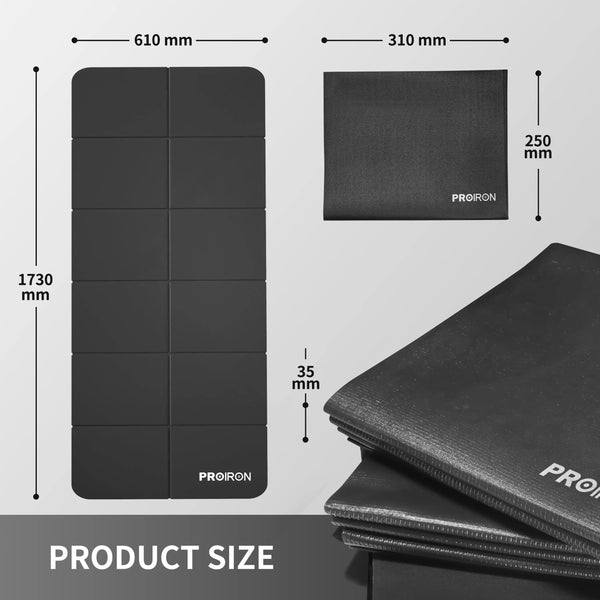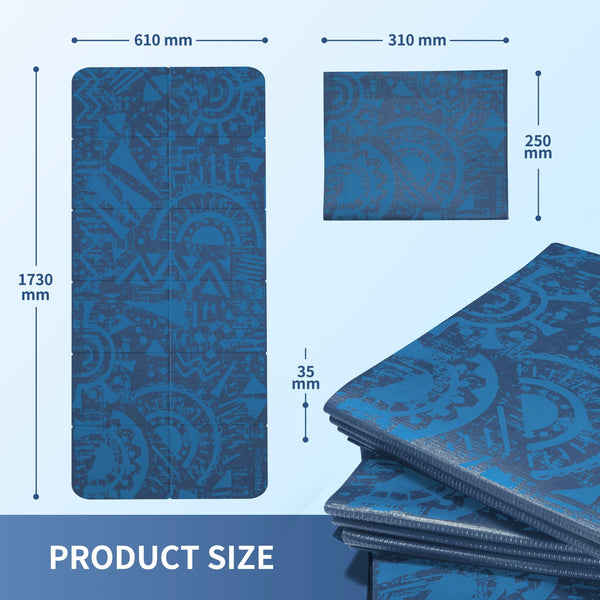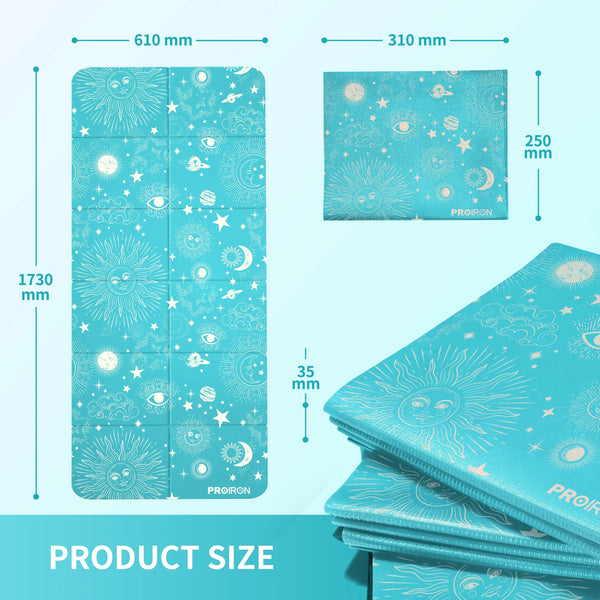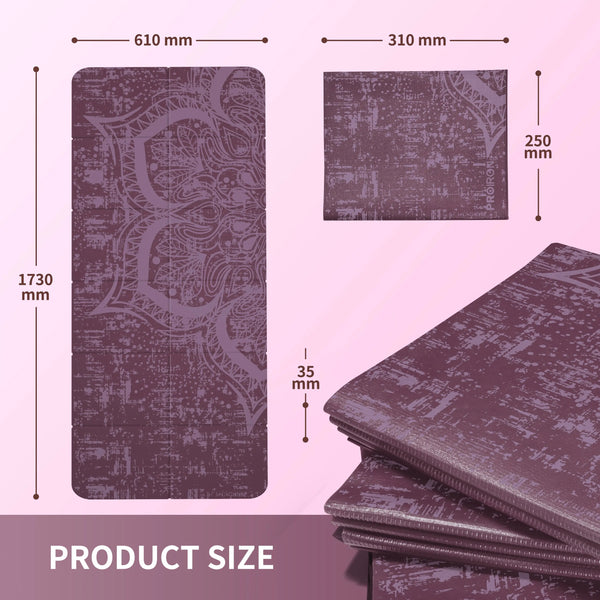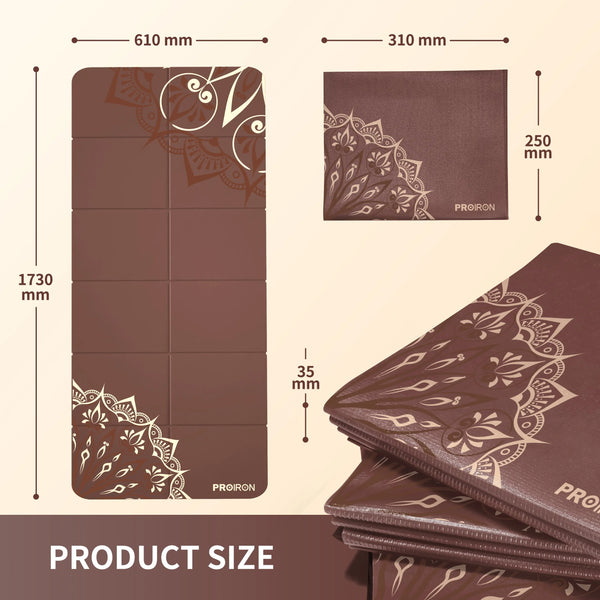 PROIRON Travel Yoga Mat - PVC 2mm Foldable Mat for Yoga, Pilates, and Exercise

This PROIRON Travel Yoga Mat is designed with convenience in mind. It is foldable, making it easy to carry and store in the included carrying bag. Perfect for on-the-go workouts and travel.

Ultra-Thin and Comfortable: With a thickness of only 2mm, this yoga mat provides just the right amount of cushioning for your joints while still maintaining stability and balance during your yoga or pilates practice.

Durable and Tear-Resistant: Made from high-density PVC material, this mat is built to withstand daily use and is tear-resistant, ensuring it will last for years to come.

Waterproof and Easy to Clean: The waterproof surface of this mat makes it easy to clean. Simply wipe it down after each use and it will be ready for your next workout.

Stylish and Versatile: Available in various colors and patterns, this mat allows you to express your personal style while getting the most out of your yoga, exercise, or gym sessions.
Tips:
If the mat smells after receiving it, it is a normal phenomenon. Please leave it in a well ventilated place for one or two days.