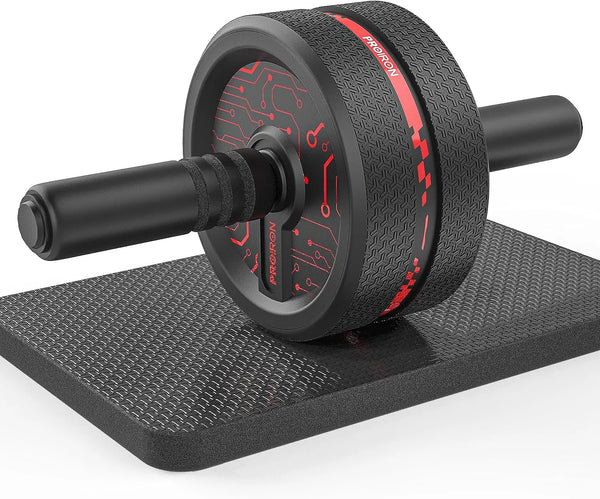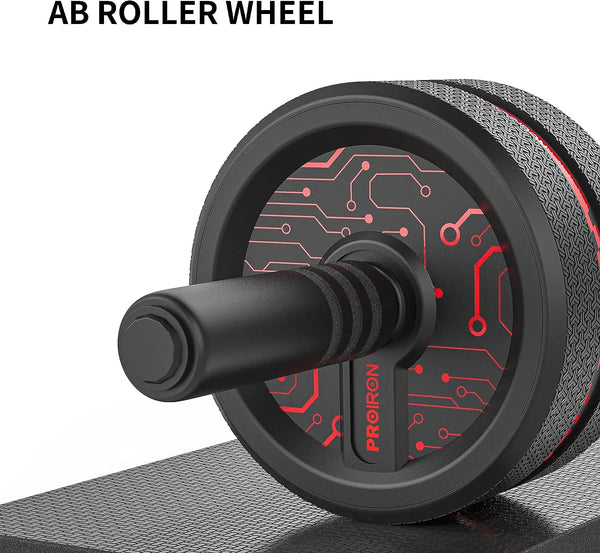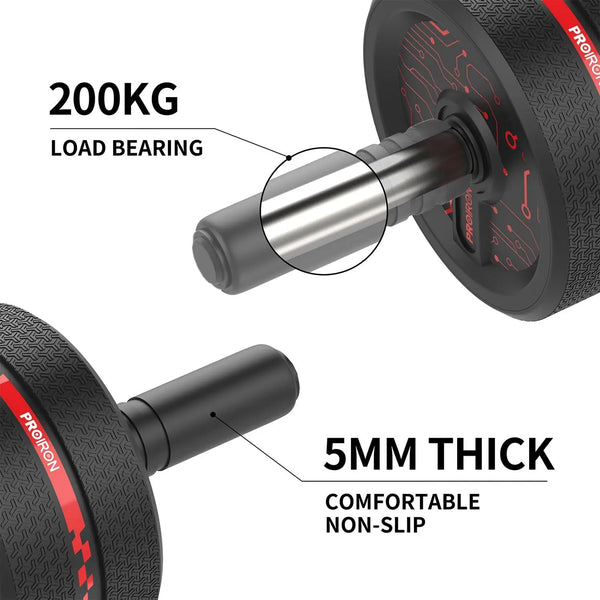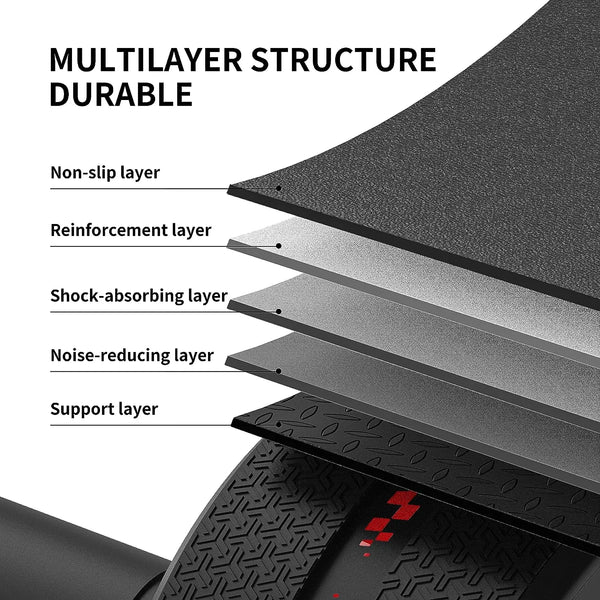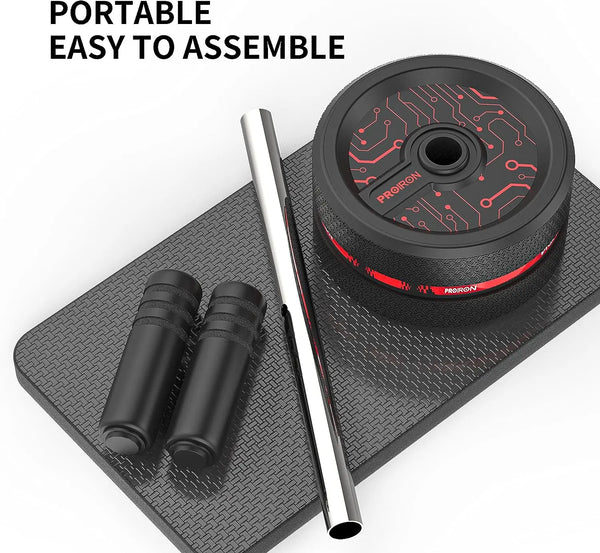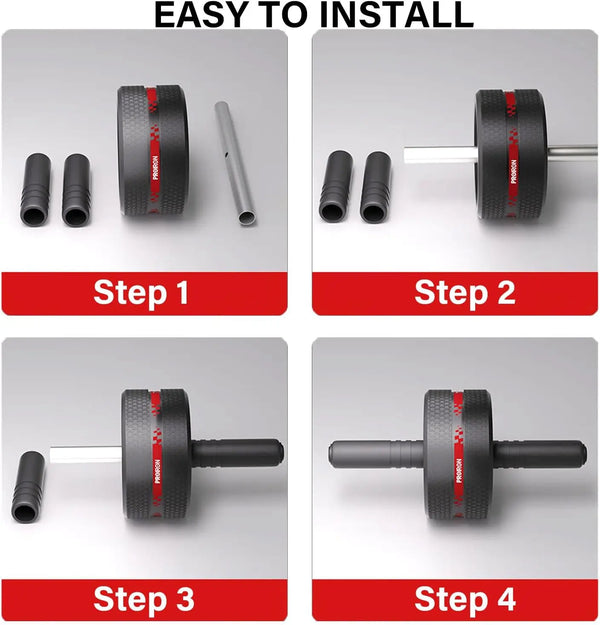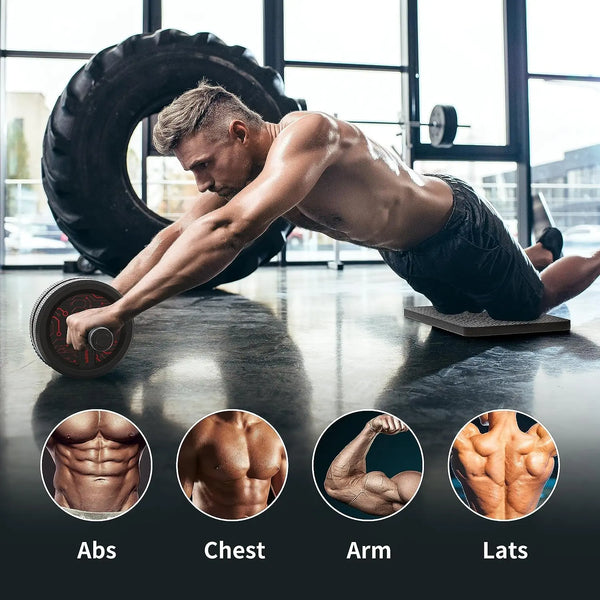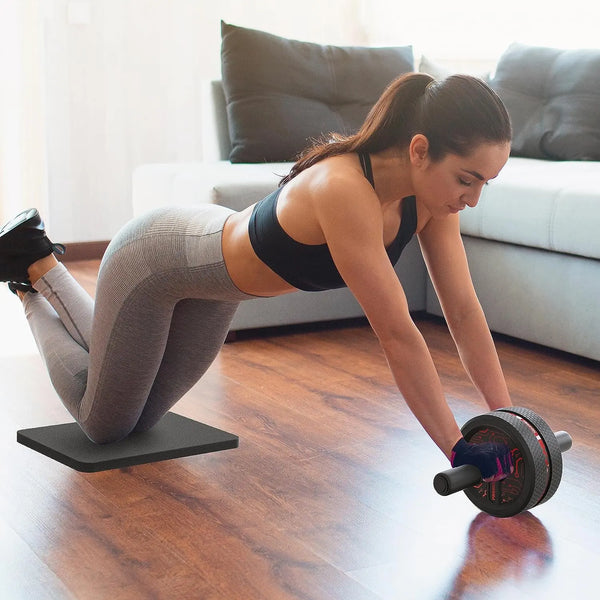 PROIRON Ultra-Wide Ab Roller Wheel

More stability - The 8.5cm ultra-wide wheel roller offers extra support and stability compared to the common single ab wheel. Rubber cotton handles provide nonslip and comfortable grip. Equipped with a knee pad, this ab roller wheel delivers comfortable workout experience and caring protection.

Anti slip wheel - Textured wheel surface can increase friction, ensures balance and stability so abs roller does not deviate sideways. TPR rubber effectively absorb noise, can be used on any surface for a smooth motion without damaging the floor.

Durable - The high-strength stainless steel shaft of the ab roller for abs workout can hold a maximum weight of 200kg for your safety.

Portable - Our ab wheel roller is portable size-wise -- a compact design that enables you to take it anywhere to exercise, be at your home, office, gym, or outdoors

SCULPT YOUR AB - PROIRON abs wheel targets your abdominals and back muscles. With dedicated practice, this exercise wheel will speed up your core & low back strengthening while reducing your risk of muscle injury.