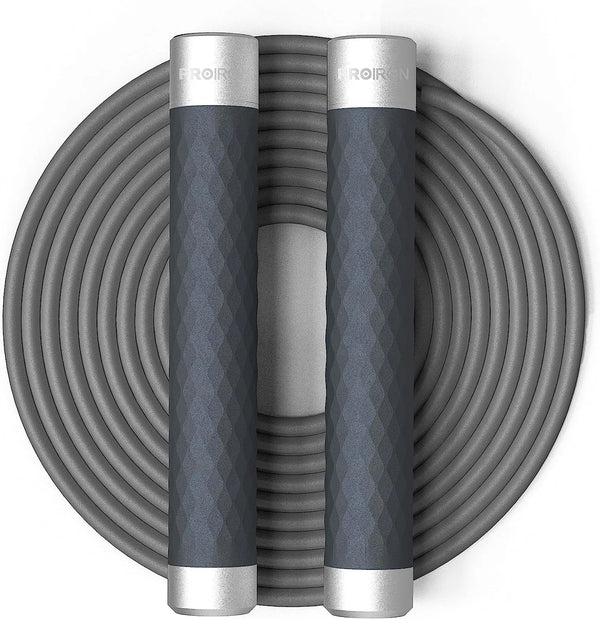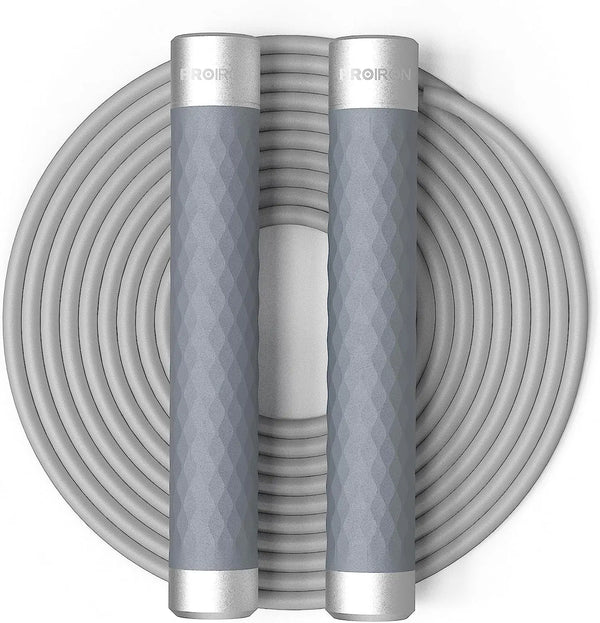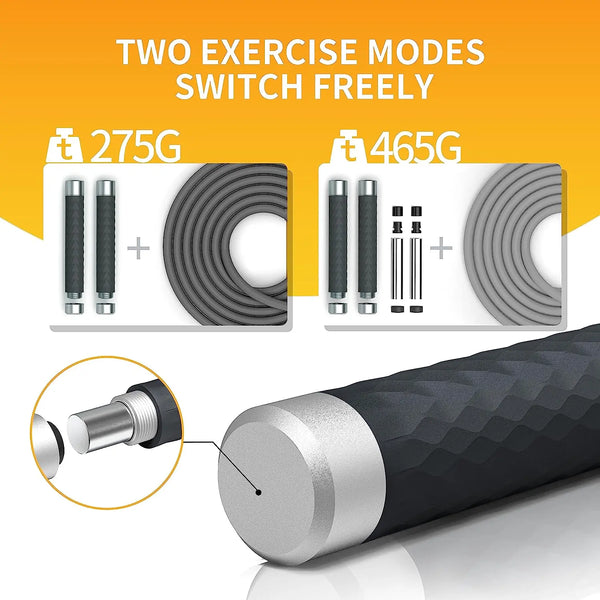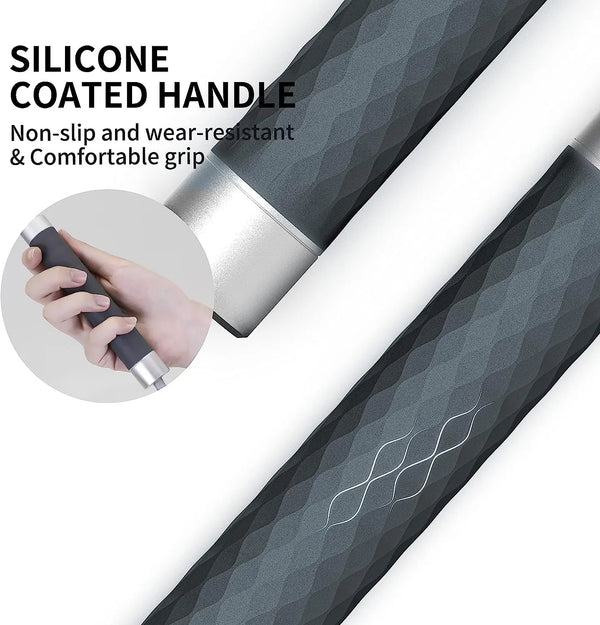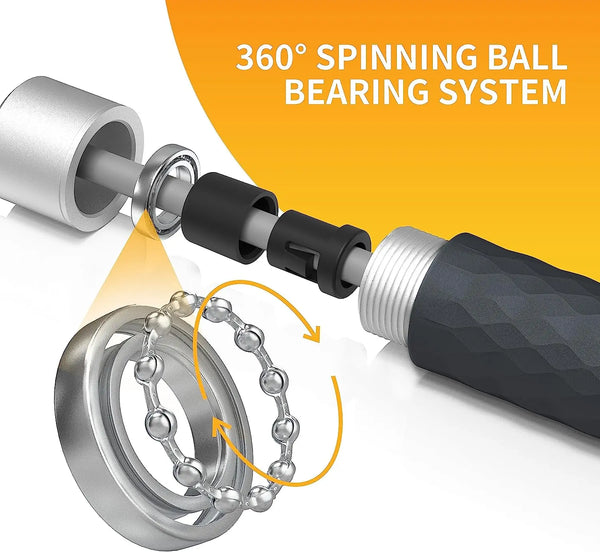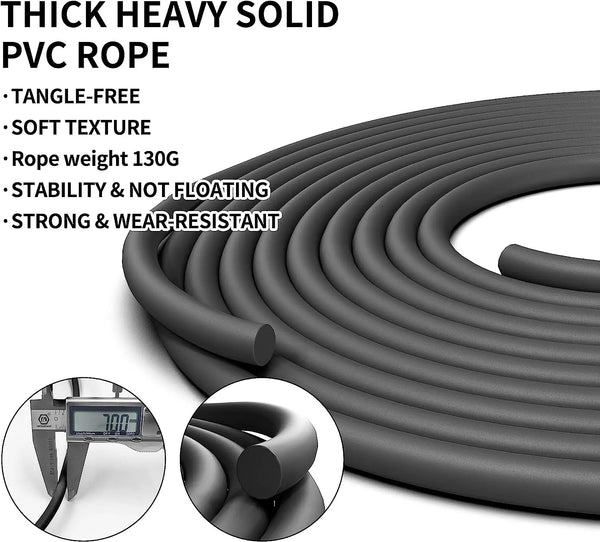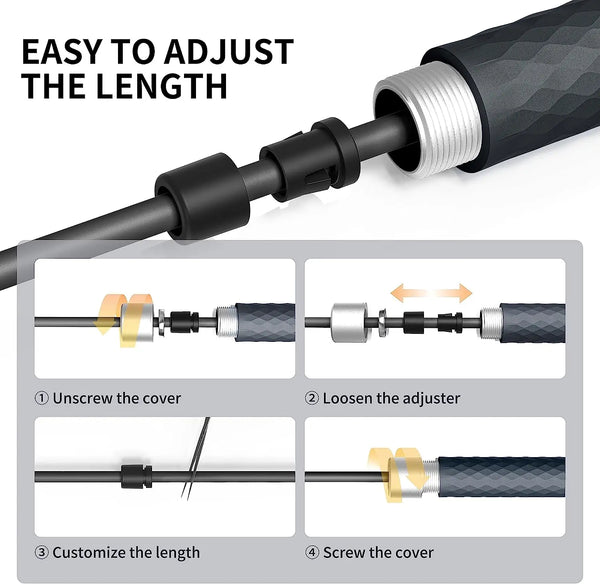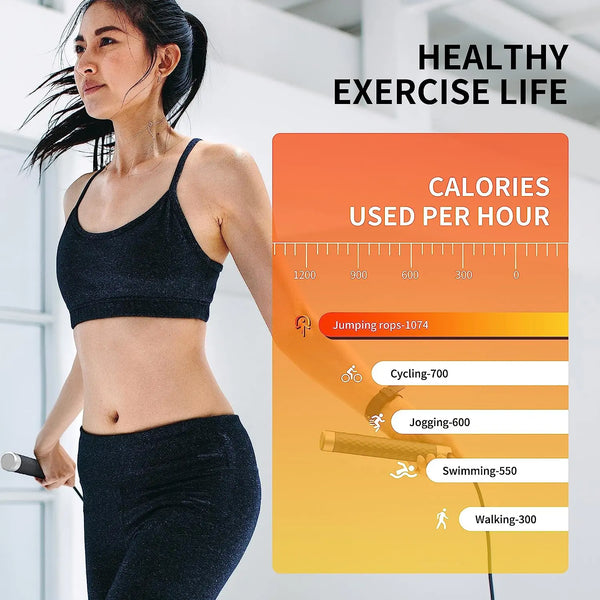 PROIRON Weighted Jump Rope 1LB 7mm Thickness

Weighted Skipping Rope - PROIRON jump rope has extra 7mm thick PVC rope, heavier than common 3.5mm skipping ropes on the market, more stable and durable.

Jump Rope 2-in-1 - PROIRON skipping rope comes with two weights(95g each inside skipping handles), which is easily removable to meet different training. 275g Jump Rope for beginner (regular jump rope), 465g Jump Rope for advanced training (weighted jump rope).

Easily and quickly adjustable - Long Skipping rope has 3m length and it is very easy to adjust by moving a clip to the ideal length.

Non-slip & comfort Handle - Skipping rope comes with aluminum alloy handles, ergonomics and durable, covered with soft sillicone, skin friendly and very comfortable to hold.