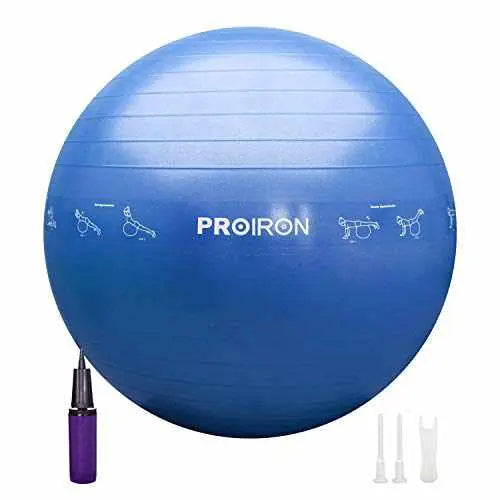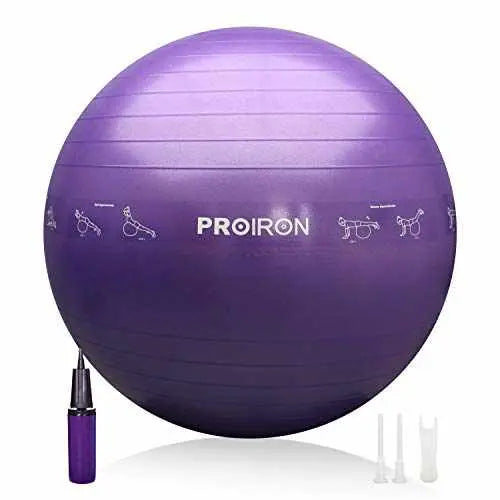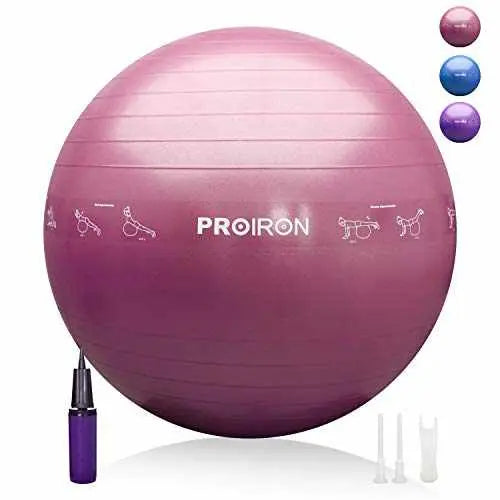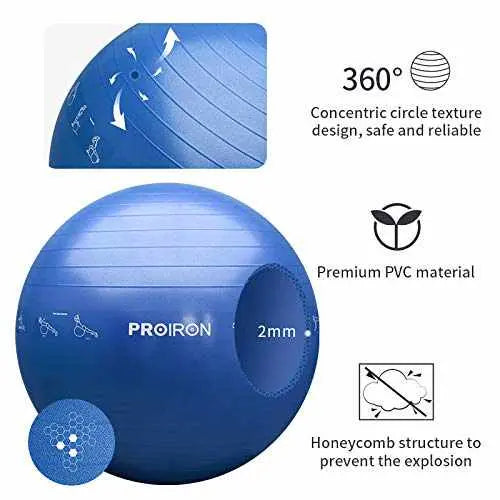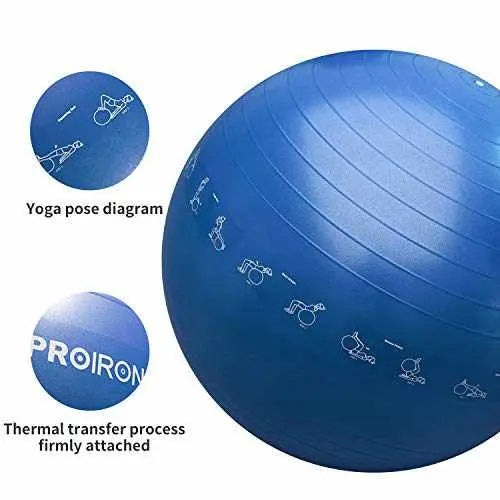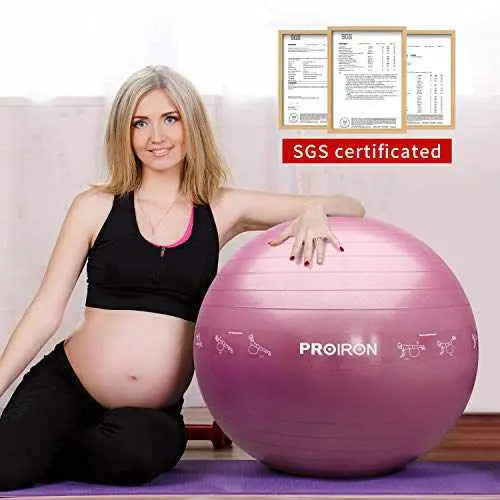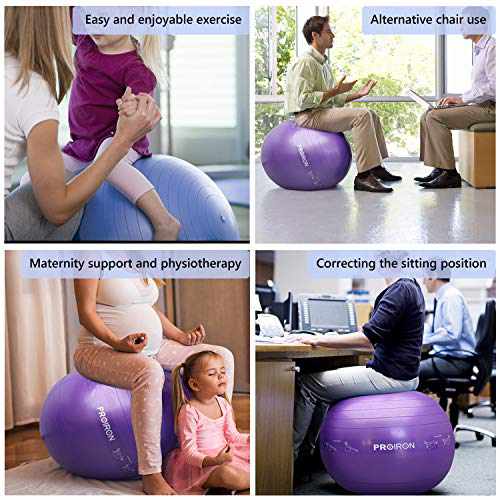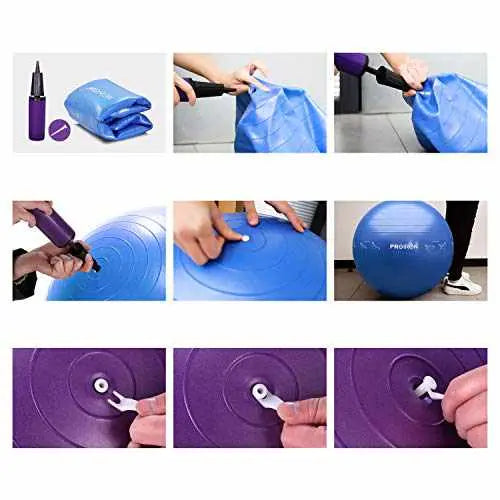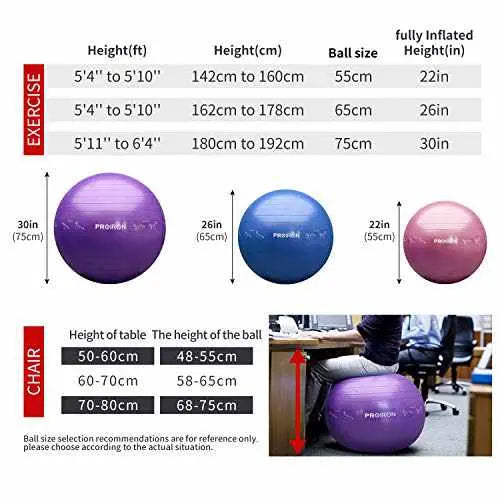 PROIRON Yoga Ball with Postures

ADVANTAGES OF THIS PRODUCT: Guide postures printed on
Exercises Printed On Exercise Ball - For easy reference, exercises are printed right on the gym ball, making it a great equipment for both beginners and those more advanced. These gym balls are the ideal replacement for your old weight lifting bench and can be used with various free weights and dumbbells to improve stability and range of motion.
Anti-Burst & Sturdy Anti-Slip Design

 - 

Our gym balls are made from thick anti-burst PVC for superior durability under max 300kg pressure. Anti-slip lines around the perimeter of the gym balls provide superior grip to prevent them slipping under your weight when you're working out. Their sturdy, anti-burst design allows you to strike various poses to help relieve stress and improve your body and mind.
Improve Core Strength, Balance & Fitness

 - 

Swiss ball are perfect for yoga or pilates workouts, sit ups and other abdominal exercises, stretching or as an office ball chair to improve your Core Strength & Relieve Back Pain. Fitness ball pilates is a versatile piece of exercise equipment for both home, the gym and even the office!
Suitable As A Pregnancy Ball Or Therapy Ball

 - 

In addition to using these exercise balls for a workout, they are also suitable for use as a birthing ball, balance ball, or physio ball for rehabilitation. Whether you are recovering from an injury or during a pregnancy, the labour ball can help relieve tension, improve stability and aid recovery.
100% Money Guarantee

 - 

We are so confident with PROIRON exercise gym ball that we will give you money back guarantee if you are not 100% satisfied.
SPECIFICATIONS:
The Best Way to Build Core Strength with PROIRON Exercise Yoga Ball

PROIRON yoga ball is perfect for providing support in helping you improve balance and flexibility, and it also adds a balance challenge to some poses. The stability ball is a great way to get extra support for moves that require endurance and flexibility.
Suitable for:
-Birthing
-Pregnancy
-Desk chair
-Abdominal training
-Rehabilitation
-Physical therapy