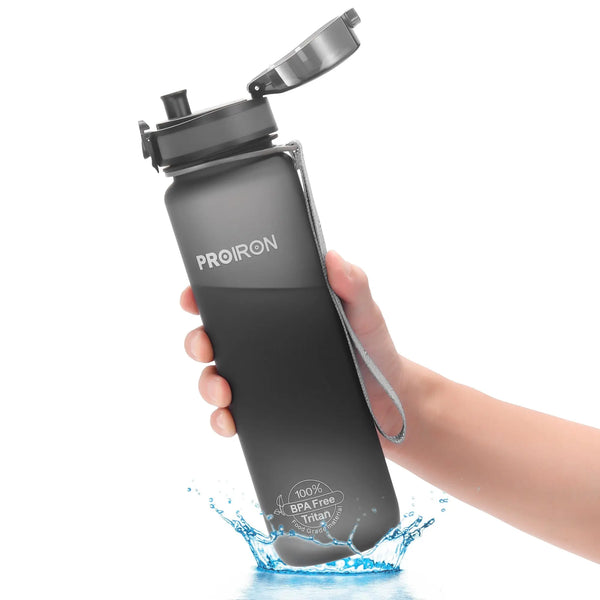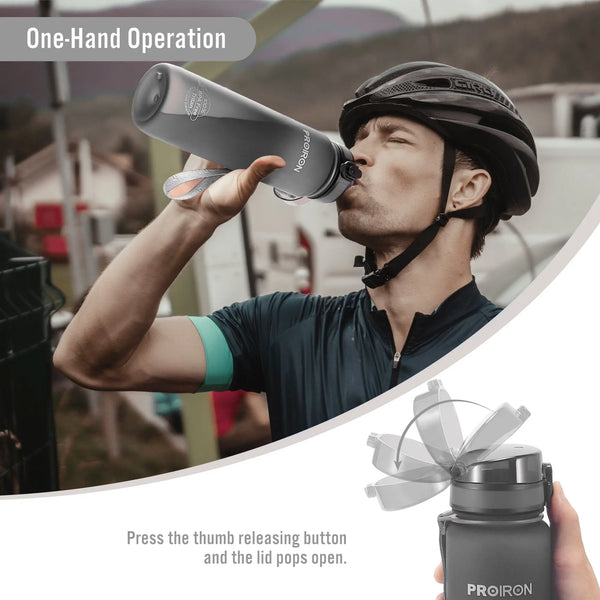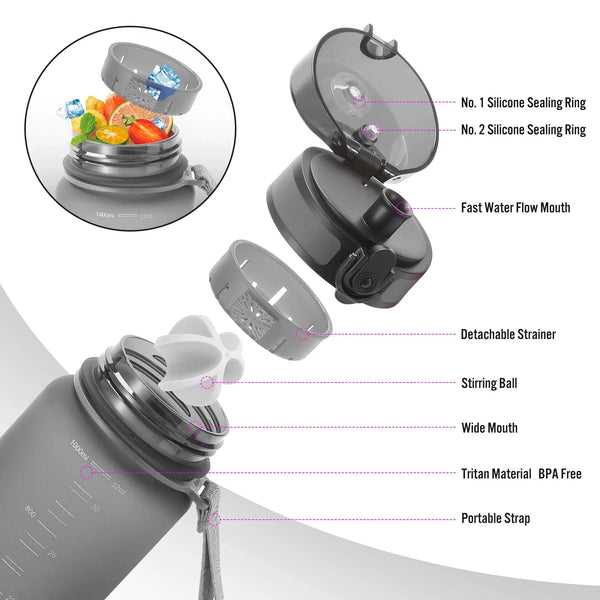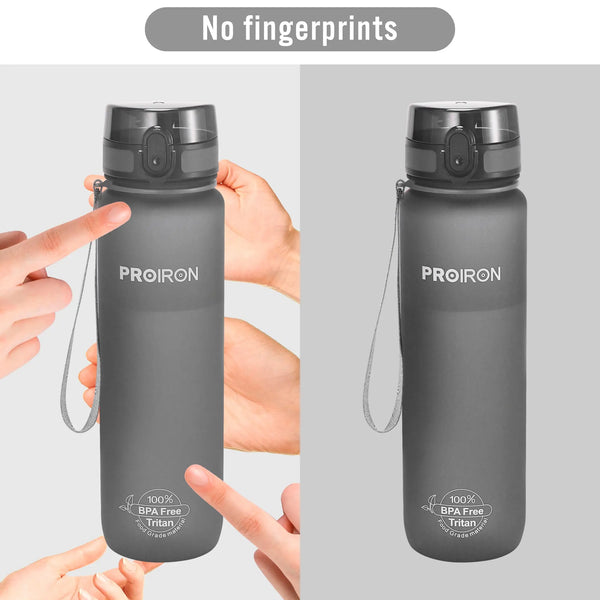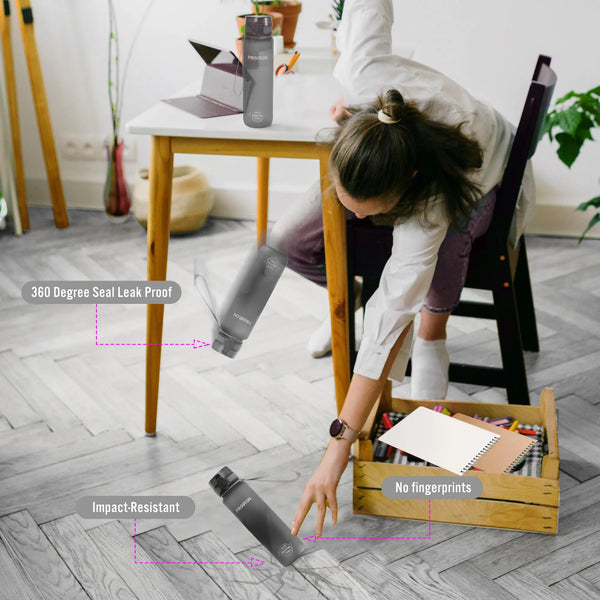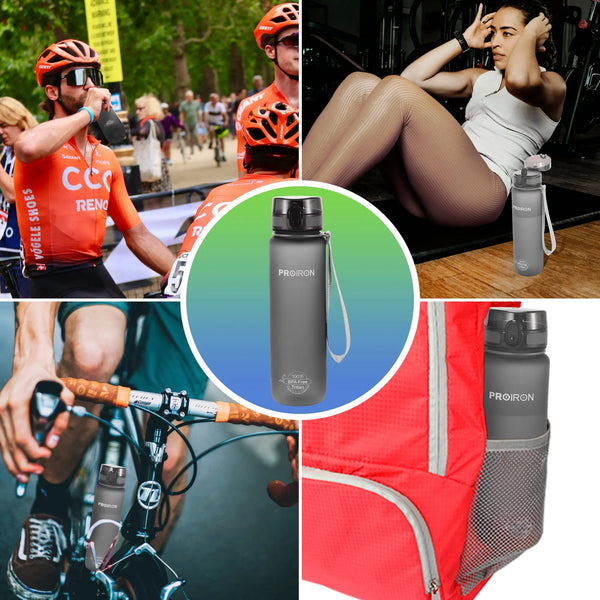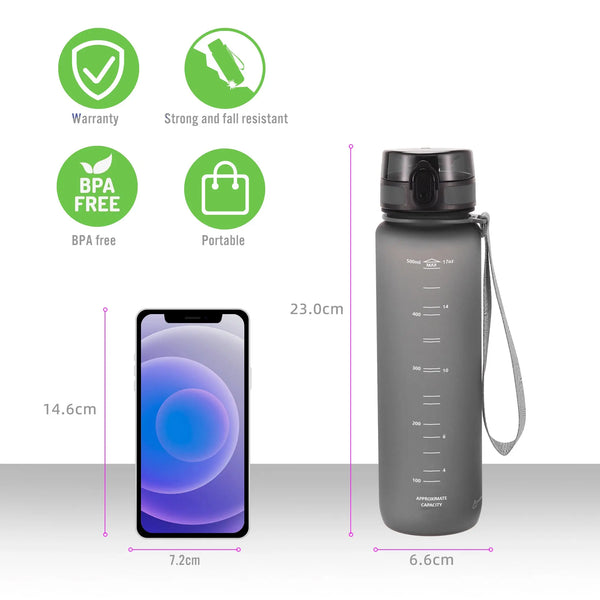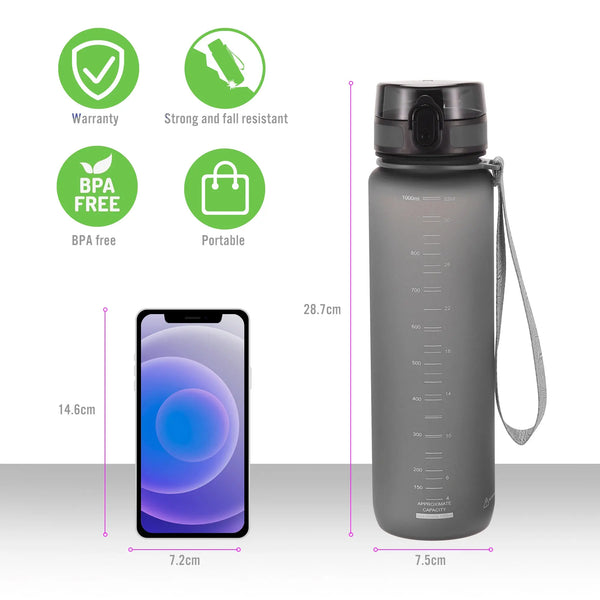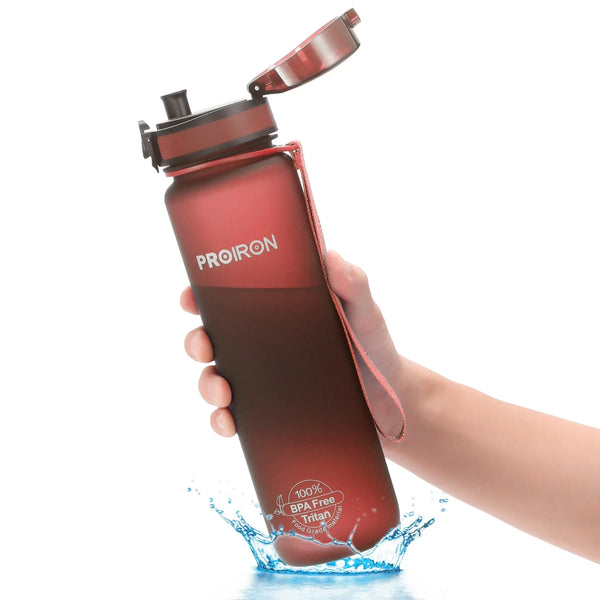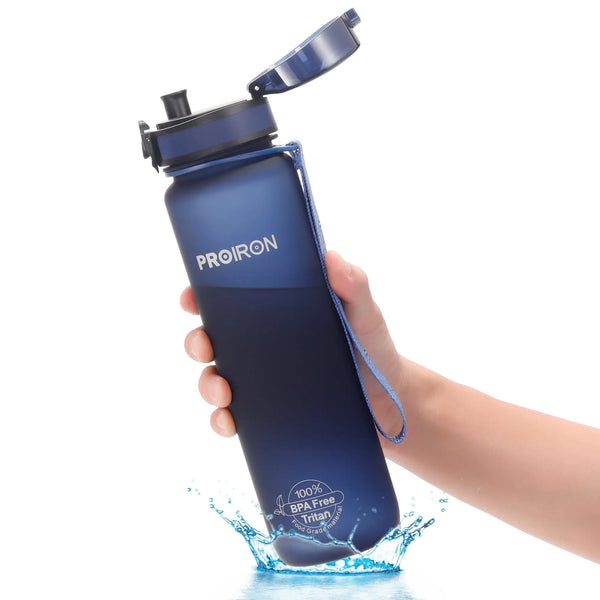 PROIRON BPA-Free Sports Water Bottle with Filter and Protein Shaker Ball - 500/1000ml
"Just push the button and drink! An anti leak bottle for training that will not go wrong!"
— Beth, Biker


ADVANTAGES OF THIS PRODUCT: Simple, happy and effective hydration
Every drop counts - 100% leak proof water bottle keeps inside all the healthy hydration. Coming with extra stoppers as replacement.
Premium quality - BPA free sports water bottle are made of TRITAN plastic, non-toxic and phthalate free.
Smart design - Flip top can be opened with a one-handed push button, gives you quick, easy access to your fresh water..
Perfect filter at the top - Feel free to add fruits in it as the filter can prevent them directly into your mouth.
Protein shaker - Product includes a protein shaker ball, allowing you to make a Protein Shake easily.
DETAILS:
SPECIFICATIONS:
What you will get:
1x Water bottle
1x Leak stopper replacement
1x Carry strap
1x protein shaker ball
Tips:

✖️  Do not fill the bottle with boiling water above 100℃ !
✖️  Do not put bottle into microwave, dishwasher or any washing machines!
Don't know what's the meanings of Tritan or BPA-free? Read below blog!
PROIRON Blog 2022.9.14: How to choose a sports bottle, especially a protein shaker bottle?