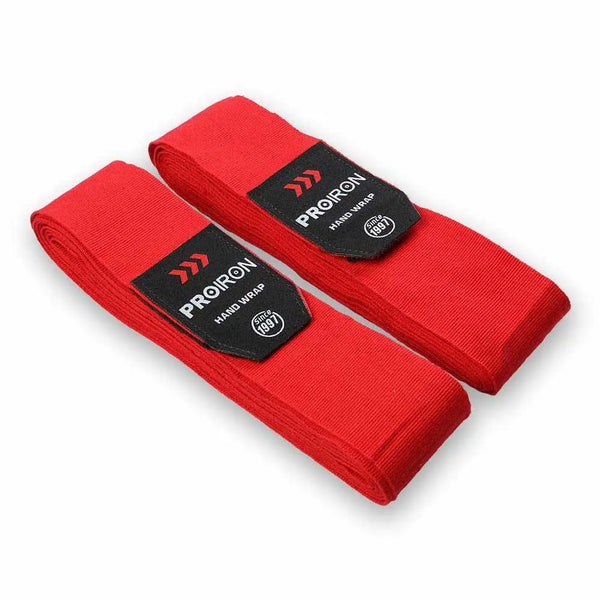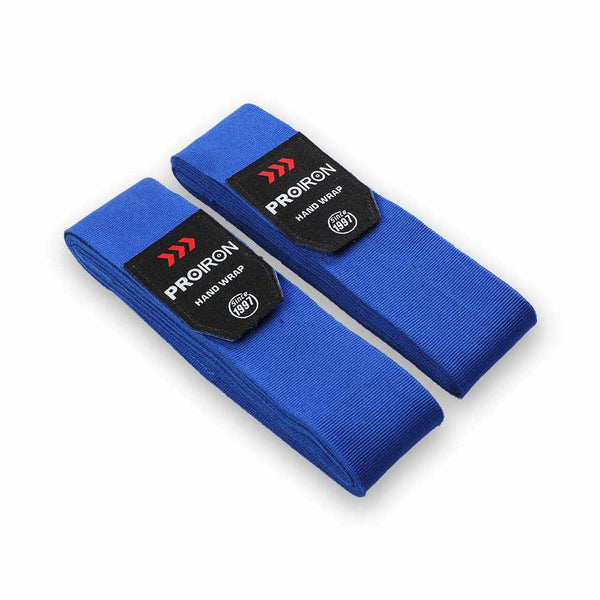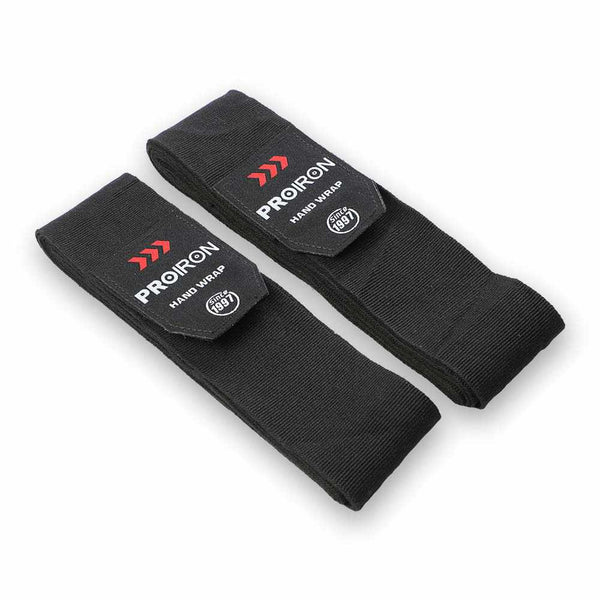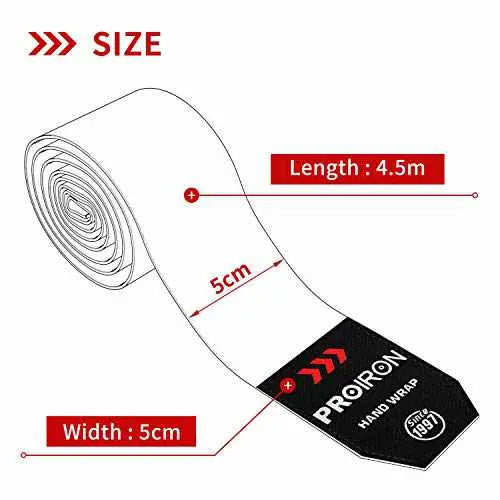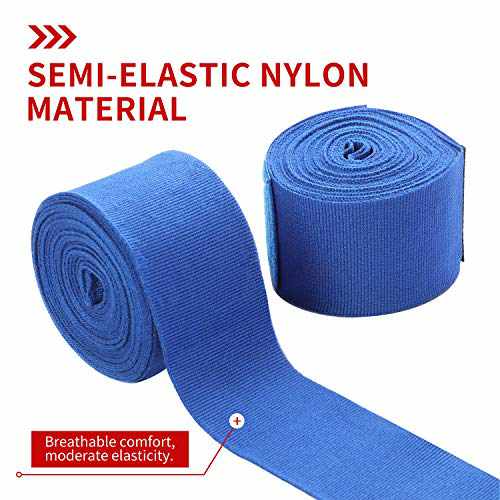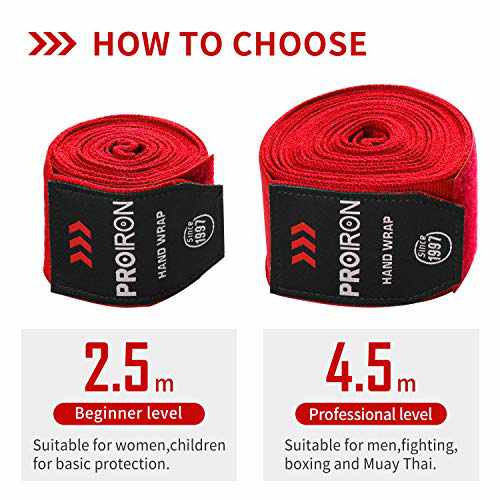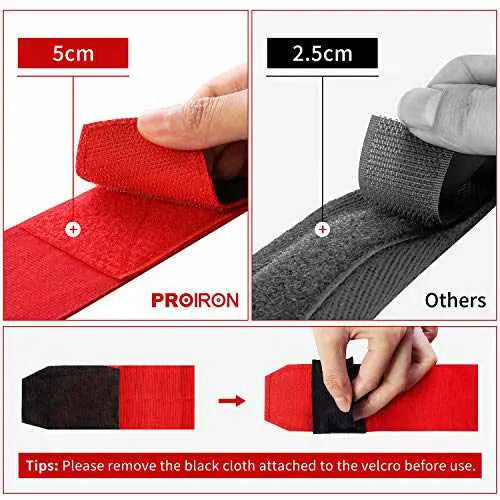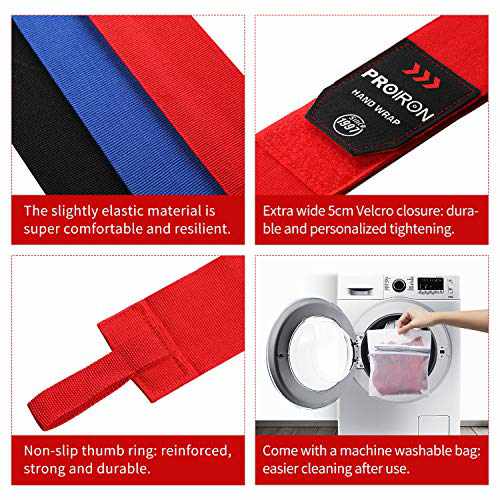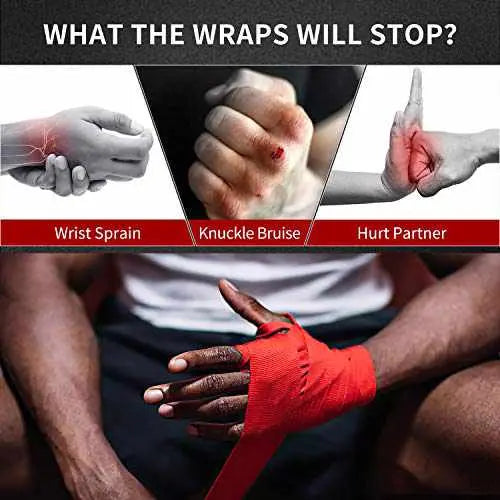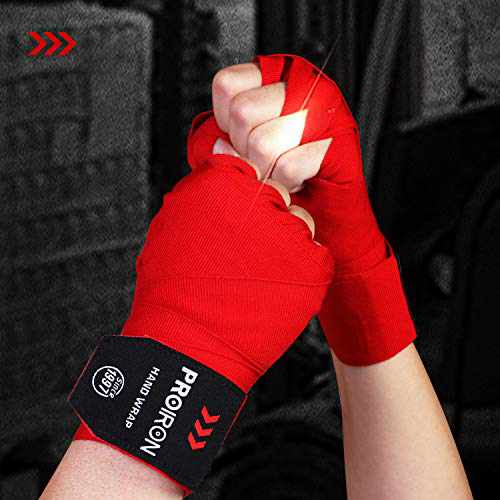 PROIRON Boxing Hand Wraps, Boxing Bandages 4.5M/2.5M (Pair)

ADVANTAGES OF THIS PRODUCT:
High quality material - PROIRON Boxing Hand Wraps are made of the slightly elastic material to maintains a cool temperature of the hand. Throughout the whole training or fight, Elastic Hand Wraps will not be loose, and the boxer can have a comfortable experience.

Fit the hand - Other boxing bandage Velcro is 2.5cm wide, PROIRON Boxing Bandage uses 5cm Velcro to increase the friction area, Ensure tight closure of boxing bandages.

Two sizes are available - 2.5M, ideal for smaller hands of women & kids. 4.5M, suitable for anyone who punches, hits or strikes,Boxers, Martial artists, Muay Thai fighters, MMA enthusiasts.

Easy cleaning - Come with a machine washable bag, easier cleaning after use. Elasticated Bandages can be put in the machine washing bag directly to ensure not be deformed.

Professional attitude - PROIRON boxing hand wraps focus on sports equipment for more than 20 years to provide every customer with quality products, in addition, PROIRON hand wraps provide 30-day return and exchange service to reassure boxer.
Still hesitate? Read the Blog below and find the 20% discount code:
PROIRON Blog - In Autumn, Try This Exercise to Gain More Hormones! [Guidance]