If you are looking for an exercise that can work on your reaction speed, whole body muscles, hand-foot coordination, stamina, perseverance and maximises hormonal stimulation, all at the same time. Boxing is the answer you want.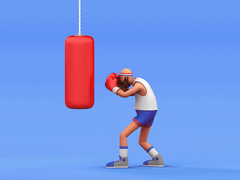 On the other hand, Boxing can be seen as one of the most difficult and dangerous sports in the world.
So, in order to start our first training on Boxing, we need to fully prepared from mind to outside, mentally to physically.
Just as the old saying goes, greater the risk, greater the reward. 
Are you ready to get started?😏
Today's secret code: BOXING20, if you wish to buy the products we listed in this Blog, use it at checkout page and you can enjoy 20% discount!
-----------------(Read the whole article, there's surprise down at bottom)-----------------
Rule No.1, Keep moving till the game is ended.
In most cases, stamina is a key point for wining in sports game.
Boxing is not excluded.
In order to make opponents more difficult to hit you and avoid their attack, we need to keep moving and disturb opponents' attention. Therefore, stamina is important for Boxing.
One of boxers' favorite exercise to train their stamina, is skipping.
Many people believe skipping is pretty easy and they don't think it can do any help to their training.
Well, it's easy to skip rope for 1 minute but it's NOT easy to skip rope for 10 minutes or more. If you don't exercise often, even 5 minutes of skipping can easily make you exhausted.
Rule No.2, Make yourself faster than your opponent.
Here, "faster" doesn't mean "move faster", it means "react faster".
There are many ways to train reaction speed, most of them are boring.
Today I will introduce you a new form of exercise, it combines fun and challenge, allows you to train reaction with your family and friends - Boxing reflex ball.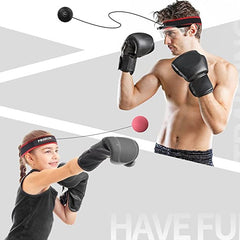 We can do this exercise by punching the ball which is tied to our head. Through the elastic rope between them, the ball will always go back to you as fast as it can after you punch it.
Keep punching it and avoid missing, otherwise the ball will hit your head!😈
Rule No.3, Protect your wrists.
How can we protect our wrists? By using Boxing hand wraps.
Why do we need hand wraps when we already have Boxing gloves?
They are for different uses. And they aim to protect different parts of our body.
Hand wraps is for protecting our wrists and ligaments from deformation, congestion, swelling or even fracture.
To make it easier to understand, you can see hand wraps as socks, gloves as shoes. Our feet can not walk properly without socks and shoes, right?
So never forget Boxing hand wraps before training and games.
Rule No.4, Protect your fists.
Our fists are our weapons, protect them and we will always stand a chance of wining.
To better protect our fists, choose a pair of Boxing gloves properly.
Outer fabric and inner padding are two important points we should pay attention to when choosing.
For outer fabric, PU leather is a good starter. Mind if it's wear-resistant and durable!
For inner padding, polyurethane padding is alright if you are new to Boxing. Thicker the padding is, better the shock absorption it has.
Rule No.5, Keep training.
Start your training right now! Paper talk is no use.
Find someone who can train against you as practice is the best way to hone your skills.
Don't forget to prepare some more gears to protect your partner! Boxing pads, kick pads are both good products for this.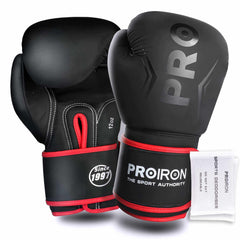 Price: 27.99/28.99 £
PROIRON Boxing gloves are made of high quality PU leather. It's inner padding uses 6 cm thick polyurethane which provides more protection to your knuckles and hands.
Additionally, our Boxing gloves come with a pair of maintenance bags. Put them in gloves after training and your gloves will become fresh, odourless and dry.
Price: 4.99 £
PROIRON Skipping rope with soft foam handle is great for Boxing training. It has a ball bearing which ensures 360° rotating so after a long time skipping, the rope will not twist and knot.
Price: 11.99/13.99 £
PROIRON Boxing reflex ball set (3 balls/4 balls) comes with a pair of eyeglass for free. It can help you protect your eyes from impact of the ball. Different balls have different materials and weights which can help you enjoy a gradual reflex training.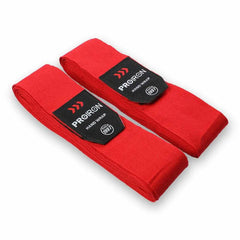 Price: 10.99-12.99 £
PROIRON Boxing hand wraps provides two different lengths: 4.5m and 2.5m. Shorter one is suitable for women and kid, longer one is suitable for big hands.
Both of them are 5cm wide and this width is good enough to provide protection to our wrists and ligaments.
A must-have gear for Boxing training.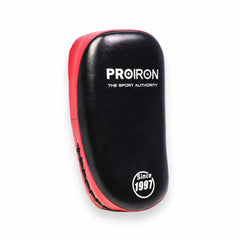 Price: 19.99£
These two products are made of the same materials as our Boxing gloves. They are durable and provide a great shock absorption ability. 
Your training partner will love you if you prepare these gears for them!
-------------------------------------- End --------------------------------------
Leave a Comment!
Feel free to leave a comment! 
Do you like Boxing?
We will give away 30% discount code to first three comments!
(Some picture originates from the internet. If infringement, please inform to delete)
Previous Blog:
2022.9.14: How to Choose a Sports Bottle, Especially a Protein Shaker Bottle? 
2022.9.7: A Must-face Problem if You Want to Build a Gym Area inside Your Home.