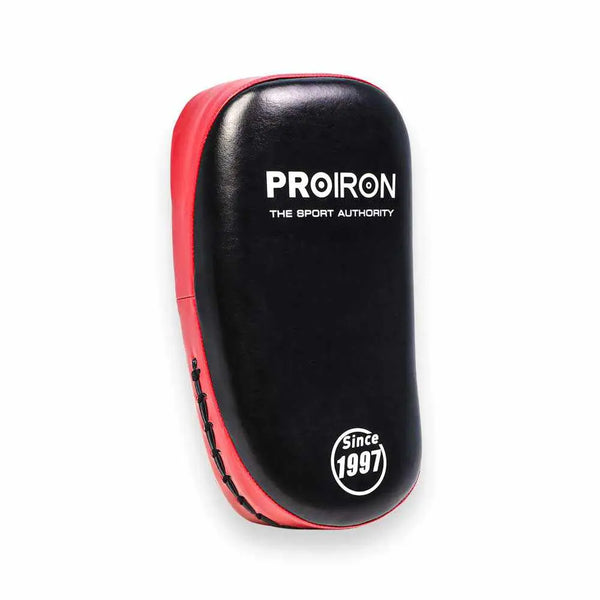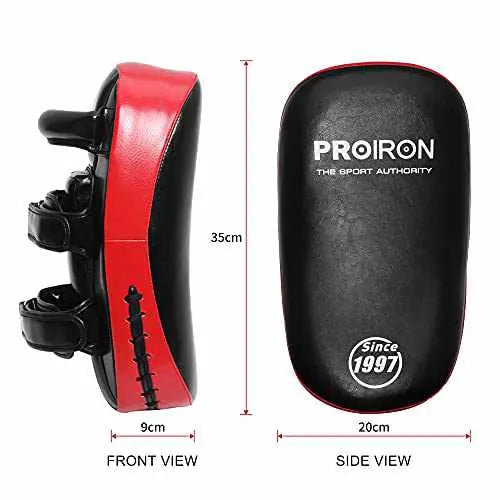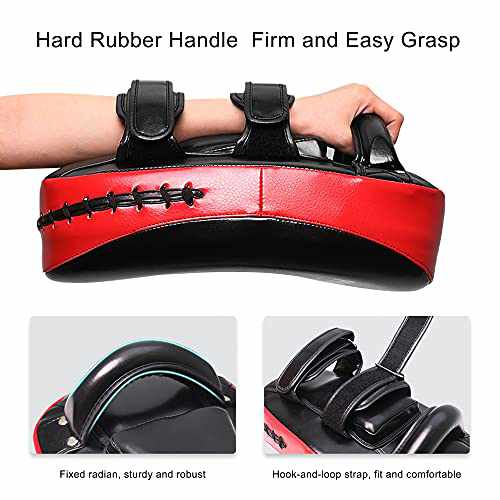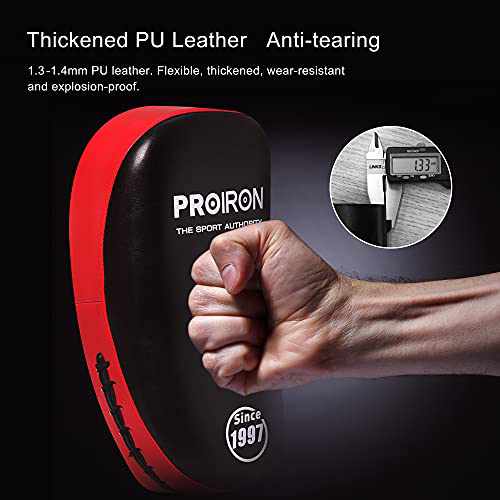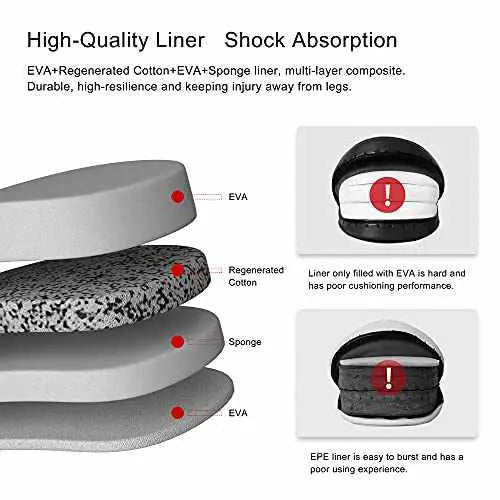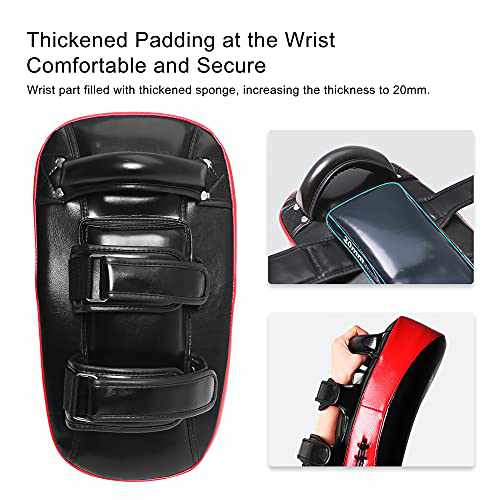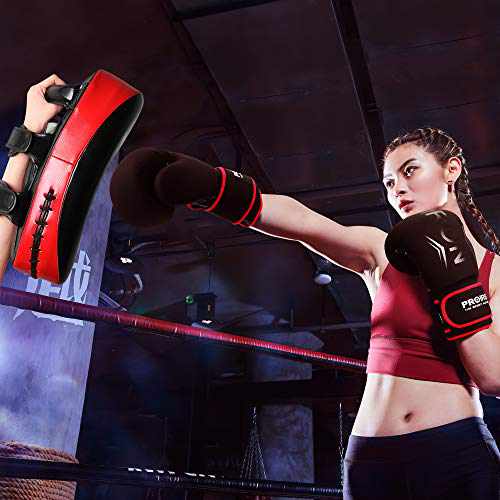 PROIRON Thai & MMA Kick Pads

ADVANTAGES OF THIS PRODUCT:
Curved Strike Training Pad is the pro addition to the Boxing and MMA gear range. Made from Multi Layered shock absorbing high impact foam padding that is meant to withstand the heaviest blows.

Durable and Lightweight - Made of 1.4mm extra thick PU leather and filled with thick sponge, taekwondo pads can withstand strong punches and kicks. Great for daily training and easy transportation.

More stability - Equipped with Gripping handle and strong steel rivets that allow more control and stability. Classic hand-stitched covering provides additional durability and sturdiness

Suitable for All Ages - This taekwondo boxing pad is designed with an adjustable armband that both adults and children of all ages and sizes can easily use.

Safe for Beginners - comfortable wrist pad is 20mm thick, fitting the wrist to relieve the impact, prevent wrist injury. The dimensions of the front striking area are roughly 14" x 8", which is big enough to securely cover your arm and ensure your safety. Also Ideal for coaching and developing a fighter's skill. Sold as a single item.
Still hesitate? Read the Blog below and find the 20% discount code:
PROIRON Blog - In Autumn, Try This Exercise to Gain More Hormones! [Guidance]