As we all know, barbell is a powerful exercise equipment.
Not only can we use it to workout our arms, but also to workout our hips by doing Deadlift or Hips Thrust.
What's more, using barbell to workout our chest can also be more stable than using dumbbells.
But, when selecting barbells on the internet, we may get confused by many different forms of the bars.
Some of them are stright, some are curved, some are super curved.

So, how exactlly should we choose our own barbell?
Here, I will not try to argue which one of them is the best, but only trying to give them a even and justice comment and explain the way of using them.
Everything can be the best in workouts. What fits you the best, is the best.
-----------------(Read the whole article, there's surprise down at bottom)-----------------
If you wish to exercise more of your hip and legs, a stright bar is what you should consider the most.
When doing Hips Thrust, we need to put the barbell on our hipbones like below picture.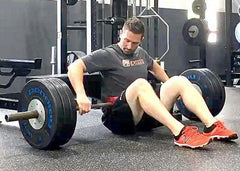 It is obvious that a stright bar can make sure a more comfortable using experience because there will be no curved tips poking your body while a curl bar will only leave you the pain. 
The same is true for doing barbell squat as we also need to put the barbell on the back of our necks.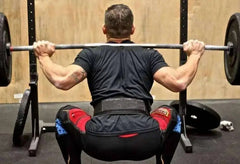 But if you wish to exercise more of your arms, and sculpt your arm muscles from different angles, a curl bar may suitable for you.
When bending our arms, different parts of our arm muscles will be trained if we rotate our wrists at different angles.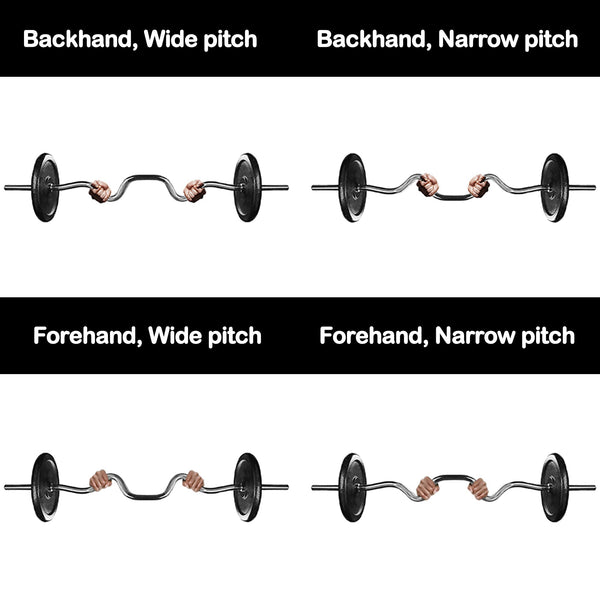 See, using a curl bar allows us to have different grip methods while using a stright bar only allows us to grip bar in 90° or - 90°.
There are more options for workouts and it is much safer for our wrists.
If you don't know which grip method you should choose, just remember the following tips:
Backhand grips can exercise more of our upper arms.
Forehand grips can also exercise our forearms.
Wide pitch barbell curls can make our arms wider.
Narrow pitch barbell curls can make our arms thicker.
That's all for this blog. Hope everyone can find your favorite barbell!
Well, the best solution is, to have them all!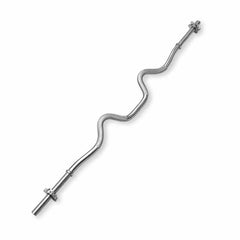 Price: 46.99 £
Made of solid steel with chrome finish, PROIRON 47'' sz super curl bar is a fine option for level up workouts.
Fits standard 1'' weight plates (Ø 25.4mm).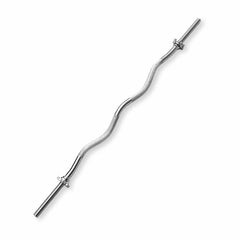 Price: 46.99 £
PROIRON 47'' ez curl bar is not so "curved" compared to the last product above. It's the kind of product that goes between stright bar and curl bar. So if you don't know where to start, this might be a good choice.
The same, fits standard 1'' weight plates (Ø 25.4mm).
-------------------------------------- End --------------------------------------
Leave a Comment!
Feel free to leave a comment! 
We will give away 30% discount code to first three comments!
(Some picture originates from the internet. If infringement, please inform to delete)
Previous Blog:
7/11/2022: Since you are here, how about read this Gift Guidance?
17/10/2022: In Autumn, Try This Exercise to Gain More Hormones!
14/9/2022: How to Choose a Sports Bottle, Especially a Protein Shaker Bottle? 
7/9/2022: A Must-face Problem if You Want to Build a Gym Area inside Your Home.
Updated 9/12/2022